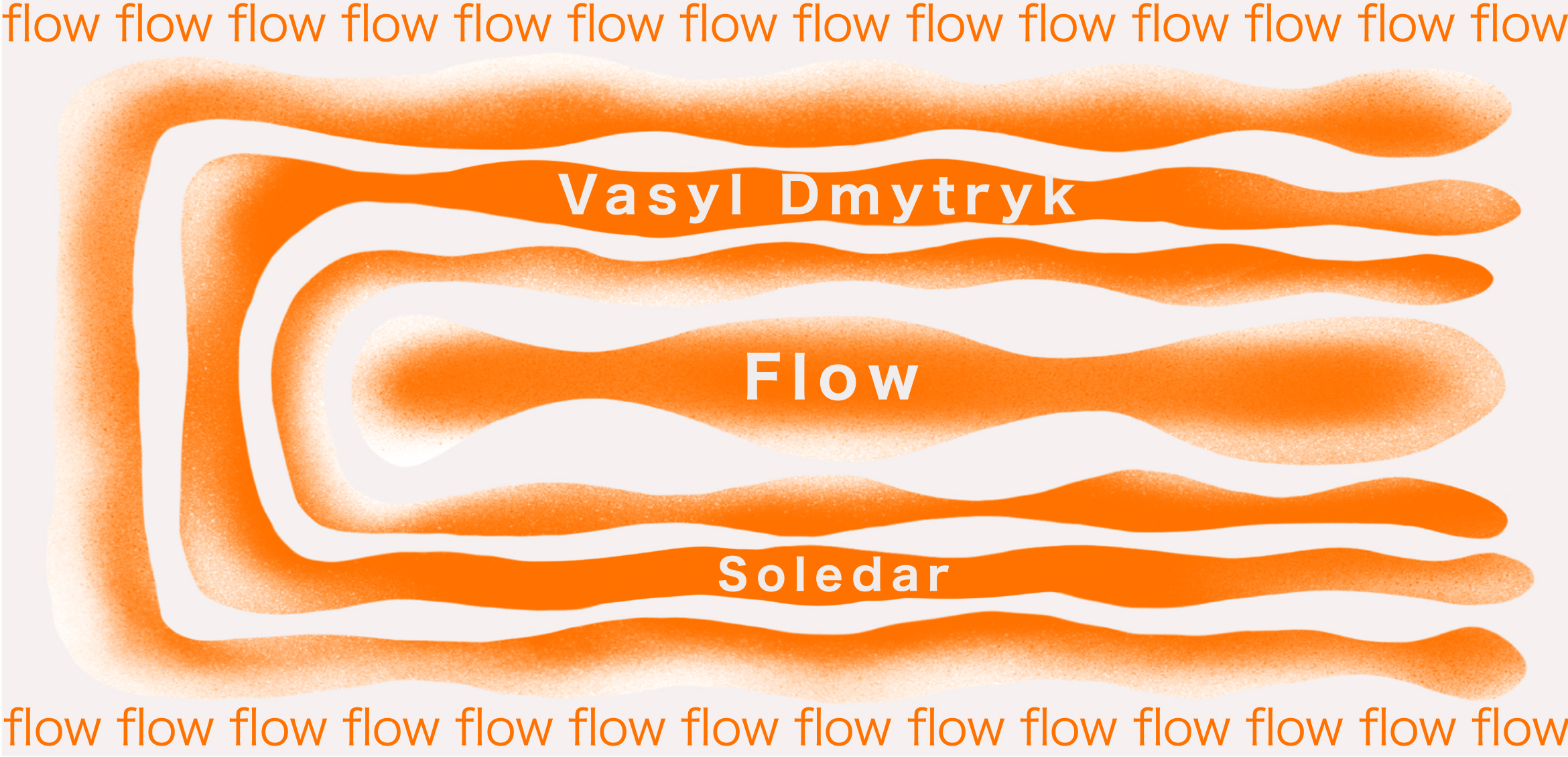 The IZOLYATSIA Foundation presents Flows, a sculpture in Soledar public space by Odesan artist Vasyl Dmytryk. The sculpture, which is somewhat like a mobile, was created by the artist especially for Soledar, and refers to the Permian Sea, thanks to which huge deposits of rock salt formed in the region approximately 250 million years ago. Elements of the kinetic sculpture are brought into movement by the wind, reminding one of ocean waves and symbolising the dynamism of life. The sculpture's orange colour corresponds to the main colour of IZOLYATSIA. Flows is installed in front of the Foundation's office in Soledar, at 1 Parkova Vulitsa, and symbolically designates this place as a space that is open for culture and creativity. Flows is the first artistic project in a Soledar public space created with the Foundation's assistance. Other such projects may also appear in the city thanks to 2021's Grounding short-term residency series.
The artist himself has this to say about his work: "This sculpture is not about the form, but about the kinetic relation between its parts. Its main concept is the natural and man-made processes which took place in and around Soledar in antiquity and the recent past".
As part of the New Carthage project IZOLYATSIA, drawing upon a local history that is closely connected to salt mining, proposes a rethinking of industrial heritage and using culture to help with the creation of conditions which attract tourism.
Vasyl Dmytryk was born in Kyiv in 1991. In 2016, he graduated from the Grekov School of Art in Odesa. He creates sculptures and installations from recycled and discarded materials, wood, and metal. He lives and works in Odesa.
The New Carthage project is financed by the Federal Foreign Office of the Federal Republic of Germany's International Aid Fund, Goethe-Institut and other partners.