Open Call for Participation in Workshop Invisibility by Andrea Riedel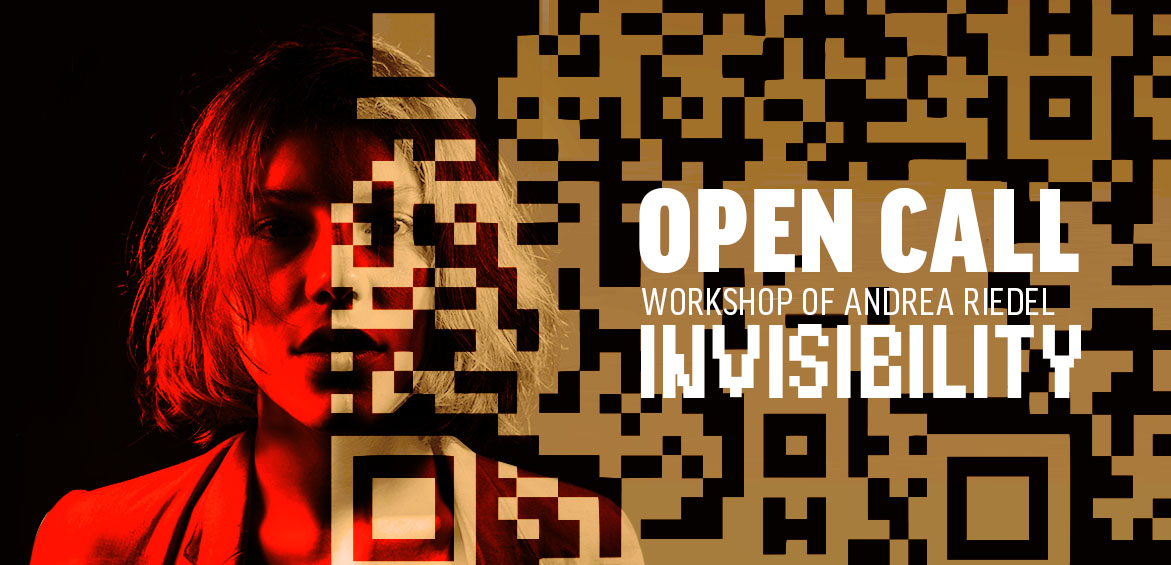 In collaboration with the Arts and Theater University / Prague Quadrennale (Czech Republic), IZOLYATSIA announces an open call for participation in the workshop Invisibility by German artist Andrea Riedel. The workshop will take place in the space of IZONE Creative Community from April 21 to April 25, 2019.
Andrea Riedel's workshop will be dedicated to the combination of art and conspiracy skills for hiding in the urban space, exploring the identity, place and correlation of culture with social events.
Andrea Riedel is a stage and costume designer from Berlin. After her internship in the atelier of Mannheim National Theatre, she worked in opera houses and theatres of Germany and Austria. From 1987, she studied stage and costume design at the Academy of Fine Arts in Munich and, in 1993, graduated from the Berlin University of the Arts. After completing her education, she worked as a stage designer and developed her concept of colour. From 2004 to 2011, besides working as a stage and costume designer, she taught acting and costume design at the Berlin University of the Arts. That work inspired her to create an internet forum and a blog for costume designers. Since 2010, she has been the administrator of the forum kostuemforum.de, where she publishes cultural and political news, exhibitions updates, book reviews, etc. Since 2013, she is a board member of the Bund der Szenografen e.V in Berlin. As a stage and costume designer, Andrea works for theatre, independent scene and film industry.
The number of places for participation in the Invisibility workshop is limited. To join the project, please, send an email with the subject "Workshop" to the address [email protected] with the following information:
CV,
a short essay of motivation,
a portfolio with works.
The submissions are open through April 14, 2019.
---
The workshop will take place as part of the EMERGENCE: Living Heritage / Reframing Memory project, which is supported and partially funded by the Creative Europe programme. The more detailed information regarding the project could be found on its official website.
Published:
29 March 2019, 18:12