05.09 – Gurtobus in Chernigiv!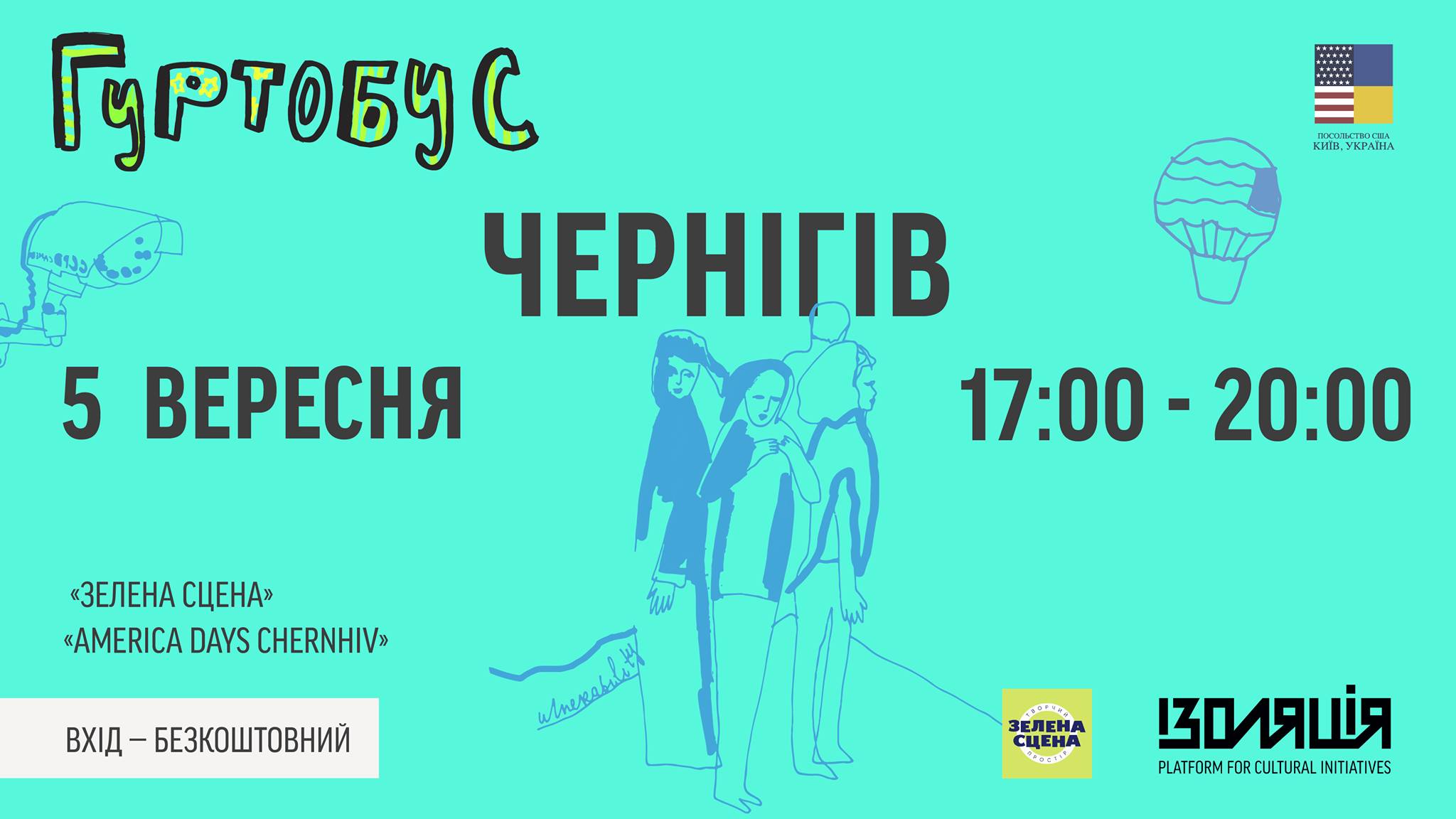 What story do you best remember from your grandfather? How often do you flip through family albums, and can you immediately remember: who is this guy who put on his elder brother's hat, or the girl who rides her first bike? Do you remember your favorite children's toy?
We are the Gurtobus team, and we are putting together a big family album.
Artifacts that make up the history of the 20th century. Stamps, old photographs, letters, time capsules, herbariums, buttons, ribbons. We travel with artists, photographers and filmmakers – men and women who are ready to work with anyone who wants to create something new, regardless of age, gender or experience. Some of the created things will travel with us – as a kind of message between cities, and all together they will become a large mosaic of a common family album.
Project Gurtobus. Family Album, in which the elaborations of the last season are being developed, offers a new focus of research – at every Gurtobus stop we invite the townspeople to talk with us about their family stories.
Project goal: to show the value of each specific family and story through a variety of optics. Figuratively speaking, we will open the time capsules held by many families and take a fresh look at family albums. We will listen and record unique family stories that project participants want to share with us. Ultimately, a multidisciplinary archive will be collected, which will allow us to see the diversity of the history of Ukraine in the 20th century – in its unity and polyphony.
Method: There are artists who work with us on every trip to give collage and photography workshops. We will take photos and copies of artifacts that the townspeople want to share: photos, diary pages, stamps, letters, videos – everything that together will create a new family album.
Programme:
17:00 - program start
17:05 -17: 20 - exhibition tour (2 exhibitions in the mobile exhibition space: Harry Efimov's show - street photo and illustrations by Anastasia Khadzhynova)
17:20 - 17:30 - presentation of Alevtina Kakhidze's project - mobile kiosk for plant exchange. Announcement of the Gurtobus "money"
17:20 - 19:00 - "White Cube" game: creating an exhibition with children and teenagers from idea to presentation
17:30 -17: 45 - lecture by Anastasia Khadzhynova (about the origins of silkscreen technique, presenting most famous works)
17:45 - 19:00 - silkscreen workshop by Anastasia Khadzhynova
18:00 - 19:00 - lecture by Chernihiv photographer Bohdan Huliai
19:05 - 20:00 - art auction of Alevtina Kakhidze (selling works for Gurtobus "money" - about 15 works by various artists from the Gurtobus team).
GURTOBUS is a project of the IZOLYATSIA cultural initiatives platform in cooperation with the US Embassy in Ukraine.
GURTOBUS is a bus that we have turned into a mobile cultural center for workshops, seminars, lectures, interactive projects, film screenings, exhibitions and much more.
The mission of the project is to support the processes of decentralization by strengthening the cultural development of the regions of Ukraine. We are creating an alternative public space that becomes a free platform for cultural and educational events, as well as for communication and exchange of experience of local communities.
The goal of GURTOBUS is to maintain and shape cultural ties and diversity throughout the country.
Published:
21 September 2020, 16:41