Business Cup Extreme 2017 Results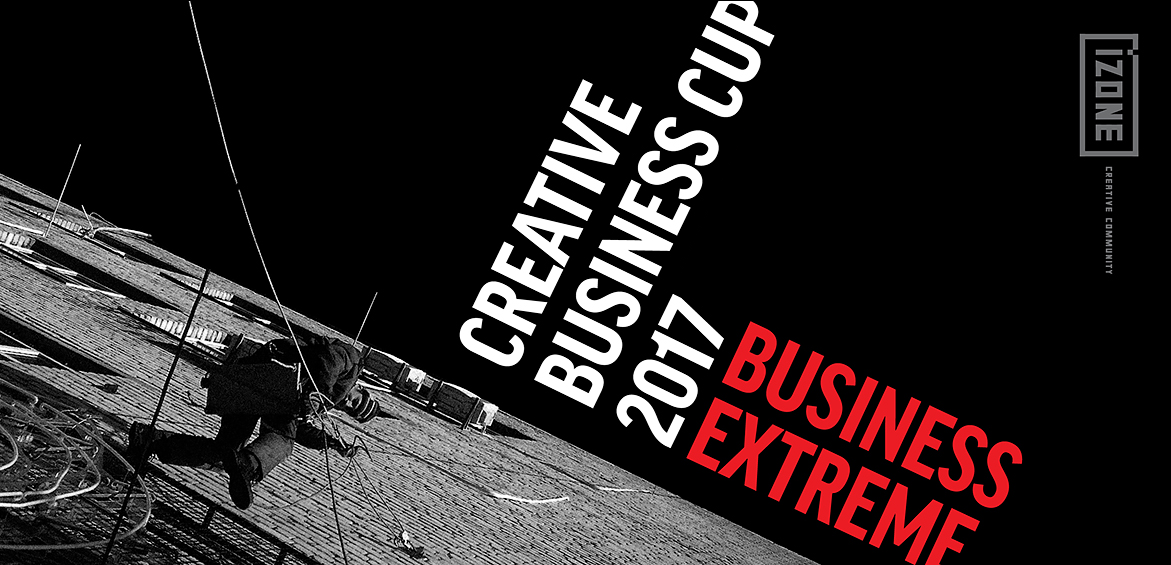 On October 27, 2017, the IZONE Creative Community hosted the final of the Business Cup Extreme 2017, Ukraine and Europe's first-ever international competition for business ideas and startups tackling extreme situations on the ground, underground, underwater and in the air.
The first national prize went to 17-year-old Pavel Mikush, inventor at Kyiv Minor Academy of Sciences (KMAS), with his project Universal Robotic Assistant for people with visual disabilities. Pavel won an exclusive right to represent Ukraine at the international final of the Creative Business Cup 2017 competition in Copenhagen taking place on November 12-16 and featuring over a hundred startups from across the globe. It is a unique opportunity to meet investors and win one of the main awards amounting to 150 000 USD as well as special prizes and bonuses from the partner organisations and sponsors.
The team project Gadget information support by 17-year-old KMAS inventors Vadym Kontseba and Kyrylo Martin was selected by project partners Burda Bootcamp to represent Ukraine at the startup competition Startup Night in Munich on September 13, 2018 as part of the investors' conference Startup Day'n'Nite.
Maryna Chornovil and Maksym Shkarupa with their project UnexploredCity were selected to participate in the programme Erasmus for Young Entrepreneurs: Exchange in the Netherlands.
All finalists won a right to use one of the options:
- a 1-month free workplace + locker at the IZONE Creative Community's co-working space;
- a 1-month free co-working slot at one of IZONE studios (Izolab, Open Silk-Screen Workshop, Photolab).
Additionally, a "patent stock market" by KMAS students was held as part of the Business Cup Extreme 2017 final, followed by a panel discussion on global and local trends in the field of extreme startups, featuring Anna Ahafonova, CEO, Creative Business Cup Ukraine and Business Cup Extreme 2017; Yuriy Solodkovsky, Dean, Kyiv National Economic University; Taras Kyslyi, leading EPAP lawyer in matters of intellectual property rights; and Serhii Bratusov, Google Ukraine.
The Business Cup Extreme 2017 competition began in April 2017 with a 2-month IZONE Business Challenge, a distance education programme in the basics of creative business. In June 2017, 29 applications were received. In August, the jury announced five finalists.
Published:
30 October 2017, 00:00