BUSЇNESS CUP EXTREME 2017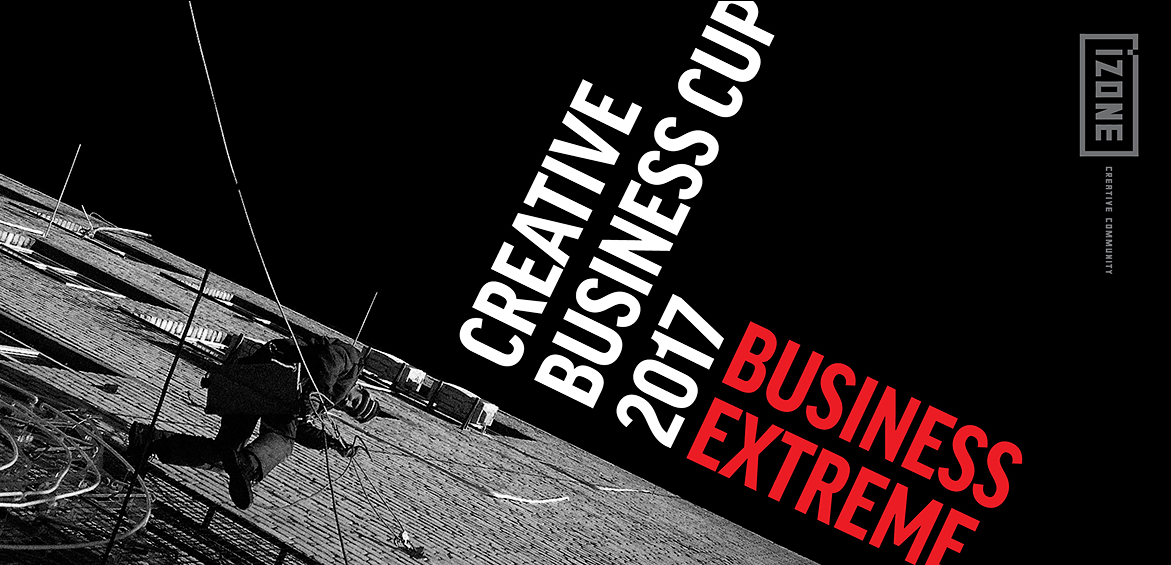 15 April 2017
Business Cup Extreme is the first international competition for the start-ups mastering the disaster. We deal with extreme solutions and unpopular topics. We fuel innovation by discovering new bold applications learned in the extreme situations.
The first Business Cup Extreme emerges in Ukraine, a country with a vibrant creative eco-system and the war. The start-ups are led by young Ukrainians who know the joy of creation, the misery of war, and secrets of survival. Now we are ready to share our experience and disseminate extreme solutions.
The Business Cup Extreme is designed to scout the business talents, boost their skills through the educational programme IZONE Business Challenge and award the best extreme business solutions by the competition in Kyiv. During the 8 weeks of the educational challenge, the participants will learn how to develop the product from an idea, how to validate and achieve the customer, how to reach the market and, of course, how to pitch at the Business Cup Extreme competition. On top of that, our partners will share the secrets of doing business in Estonia with the e-residency, in Germany by getting an incubation grant, and in Ukraine by cooperating with IZONE Creative Community. IZONE is a creative hub with open access to all studios. The Hub Centre is located in a 4-storey building comprised of mixed assets such as exhibition space, lecture room, conference/meeting places, concert/performance venue, maker space, studios, shop, café, and more.
The partners of Business Cup Extreme will support the programme participants with their experience and awards. One of the awards is the opportunity to pitch in front of the international investors at the Creative Business Cup. This is much more than just a competition – it is a global year-round initiative that empowers entrepreneurs in the creative industries, helping them grow their business ideas, connecting them to investors and the global markets. Another partner is Burda Bootcamp, a start-up lab by Hubert Burda Media, one of the largest media companies in Europe. The partner from Estonia is Prototron – all-Estonian competition of ideas. The partners in Ukraine are Municipal extracurricular school Kyiv Youth Academy of Sciences and Ukrainian business angels network UAngel.
We invite the innovative entrepreneurs from Ukraine, Belarus, Georgia and Moldova but also from other countries to apply. The entrepreneurs who developed a business idea or do a business under extreme conditions, are especially welcome to participate.
To apply, use our application service under the following LINK.