Open Call for Artists
The U.S. and Ukraine: Visions and Reflections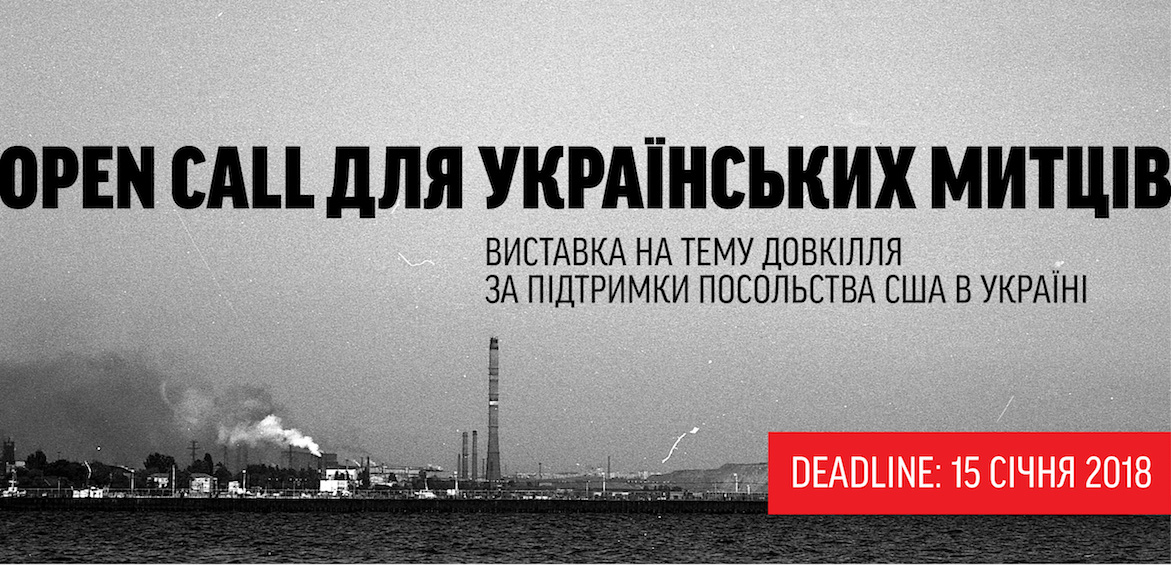 IZOLYATSIA in collaboration with Borys Grinchenko University, StoneLion Puppet Theatre and Project Central (USA) are launching an open call for Ukrainian artists to participate in a two-week exhibition at the IZONE Creative Community (Kyiv) opening on March 29, 2018. The art exhibition will be focused on the environment.
The United States and Ukraine have enjoyed twenty-five years of bilateral relations since 1992. Concern for protecting the environment is one of many areas where the people of the U.S. and Ukraine have a mutual interest. To celebrate this relationship, and consider what the future of our two countries might bring, StoneLion Puppet Theatre and Project Central have received funding from the U.S. Embassy—Kyiv to host a workshop for teachers, masterclass for artists, and an art exhibition.
In the current age of global environmental challenges, the anxiety and recognition of the difficulty of finding effective means to oppose them grows. As discursive sites, art and other creative fields could engage in the production of images to share knowledge internal to their disciplines and to integrate knowledge across fields, collectively outlining methods for investigating cultural dimensions of the global ecological system. Therefore Ukrainian artists are invited to think along the lines and provide their artistic insights on relationship between humans, other species and their environments.
The call is open to emerging Ukrainian artists engaged in or working with the theme of environment and exploring the ways to open up this topic to cultural inquiry and political mobilization. The works could be executed in any medium, new or previously exhibited.
After the end of the exhibition all works will be returned.
Submissions will be accepted until January 15, 2018 and must include:
Name
Address
Email
Phone number
CV
Artist statement and description of the work including dimensions, medium, year (50 words, Ukrainian and/or English)
Up to five photos of the work submitted
Please send all information in single PDF file of up to 15 MB
Send to: [email protected]
Published:
12 December 2017, 08:23