Subgrants for culture projects results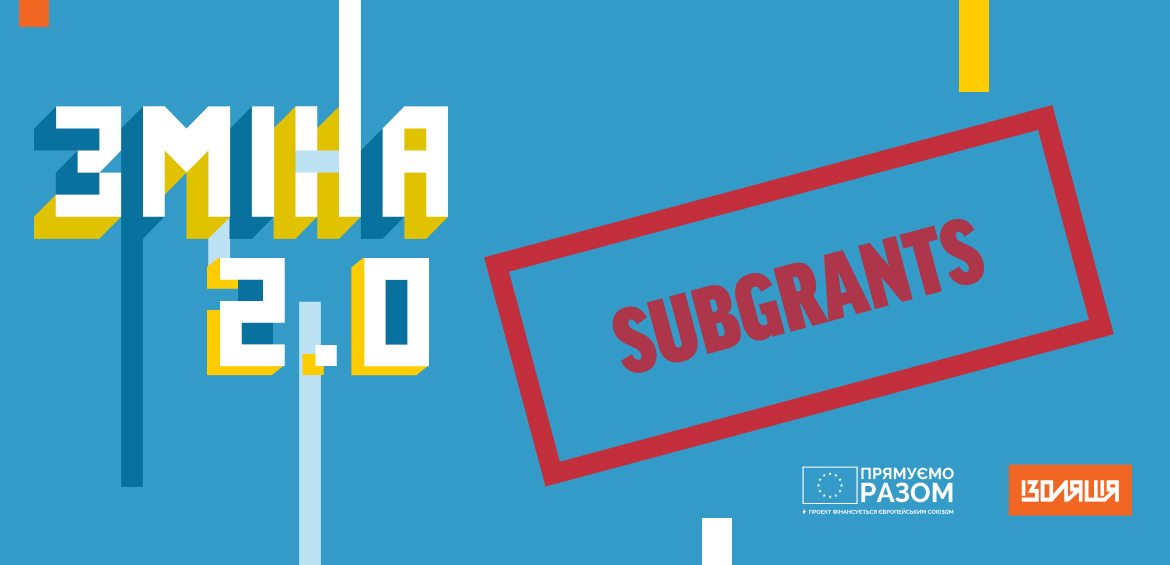 We are pleased to announce the evaluation of applications for receiving sub-grants for cultural projects completed. Applicants are requested to check their mail and personal account on the platform – you will find a notification with an algorithm of actions.
Please note, a contract must be signed to confirm receiving for sub-grant. After that, we can agree on the list of sub-grant recipients and publicly publish the list.
ZMINA 2.0 is a project to provide emergency aid to the war-affected population of Ukraine and support art projects. The project is implemented with the financial support of the European Union.
The project page on this website was created and is being maintained with the financial support of the European Union. Its content is the sole responsibility of the IZOLYATSIA Foundation; it does not necessarily reflect the views of the European Union.