ZMINA 2.0: Subgrants for culture projects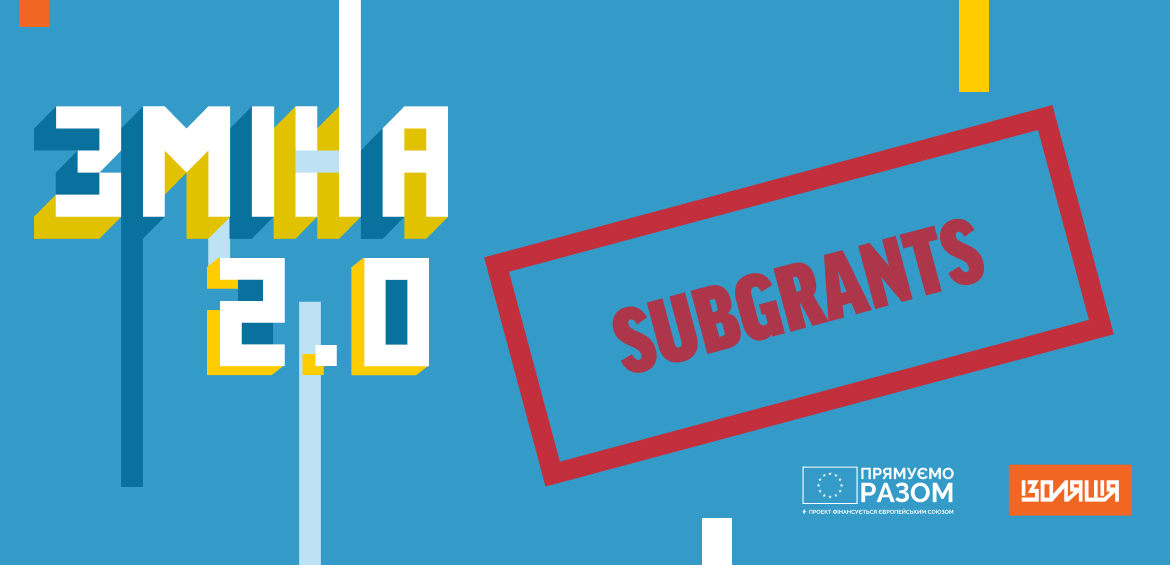 1 July 2022 — 30 November 2022
Please note that applications are now completed.
---
Since the start of the full-scale Russian invasion of Ukraine, most Ukrainian cultural institutions, creative professionals, and artists have changed their focus to the direct help to the members of their local communities, working with internally displaced people, involvement in cultural diplomacy, supporting Ukrainian defenders, preservation of cultural heritage, documentation and reflection on the horrors of the war.
Cultural activities help increase the resilience and adaptivity of community members during wartime, and youth work provides younger community members with educational and leisure activities, allowing their parents to tackle war-related problems. Being one of the most active groups in society, Ukrainian cultural professionals immediately started developing and implementing activities in their base geographical locations or small communities hosting internally displaced people.
As part of the ZMINA 2.0 project, with the financial support of the European Union, according to the results of the open call from June 19, 2022, 27 cultural projects were supported to restore cultural life and support culture in local communities as a component of Ukraine's struggle for freedom and independence. Information about supported projects is below. Information on the conditions under which sub-grants were provided is available by the link.
---
The project page on this website was created and is being maintained with the financial support of the European Union. Its content is the sole responsibility of the IZOLYATSIA Foundation; it does not necessarily reflect the views of the European Union.