OPEN CALL for Ukrainian and Polish artists to take part in the project Once upon a queer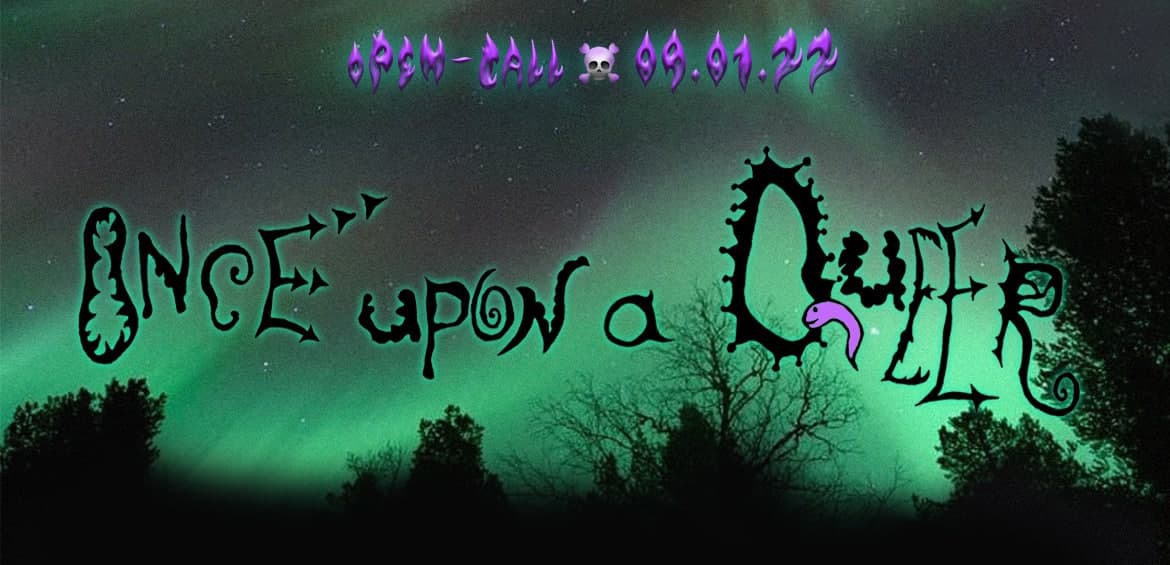 IZOLYATSIA. Platform for cultural initiatives (Kyiv, Ukraine) and Galeria Labirynt (Lublin, Poland) announce an open call for Ukrainian and Polish artists to take part in the project Once upon a queer.
The multidisciplinary project Once upon a queer unites contemporary visual art, performance art, journalism, and queer studies. The project aims to raise the Ukrainian audience's level of awareness about queer history in Eastern Europe, particularly in Ukraine. Episodic exhibitions, short-term educational programs, and rarely published research alongside the absence of a stable archive slow down the development of tolerance in our society.
Once upon a queer unites online exhibition, a web-platform for quick and easy access to the project's materials and also a series of public educational events. We are looking for artists who are able to break through intolerance and stereotypes with the help of the universal language of art. Each of the selected participants will have the possibility to prepare a video on the topics of queer history, gender identity, or LGBTQ+ rights within society.
The videos will be presented as an online series on media platforms in Ukraine and Poland. They will be archived on the project's website later. 10 artists (5 Ukrainian and 5 Polish) will be chosen from the open call and will have the opportunity to implement their idea in the form of a video work.
Each participant will have the opportunity for a consultation with curators and specialists in gender studies and queer history and will receive a fee of Euro 1000 gross.
This project will be implemented through January-May, 2022.
This project was initiated by Alina Kleytman.
Inspiration and name of the project: Oleksandr Halishchuk
Curatorial group: Alina Kleytman, Kateryna Filyuk, Waldemar Tatarczuk and Karol Radziszewski.
Applications for the residencies should consist of the participant's portfolio, as well as a short description of an idea for a video work referring to a historical episode of queer history in your country (up to 400 words) that you would like to create within the project. All documents should be sent in English to [email protected]. Please indicate your name and surname in the subject line of the email as well as in all attached files.
Deadline for applications — January 9, 2022.
About the organizers of the project:
IZOLYATSIA is a non-profit, non-governmental platform for cultural initiatives, founded in 2010. Its mission is to effect systemic change in Ukrainian society through the agency of cultural projects.
Galeria Labirynt is a modern municipal cultural institution focused on art. The mission of the gallery is to follow the pulse of modern art, to notice its most interesting phenomena, and to discover important contexts.
About the project's partners:
The Queer Archives Institute is a non-profit artist-run organisation dedicated to research, collection, digitalisation, presentation, exhibition, analysis and artistic interpretation of queer archives, with special focus on Central and Eastern Europe.
Once upon a queer is supported by the European Union and Goethe-Institut under the House of Europe programme.
Published:
11 December 2021, 03:58