IZOLYATSIA to participate in the CANactions festival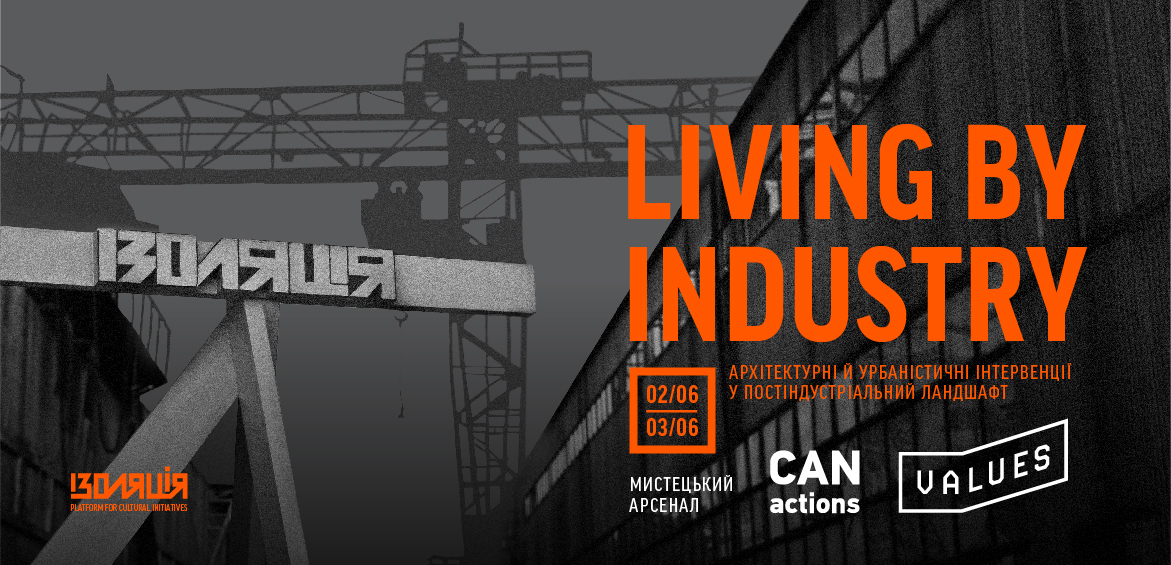 On June 2-3, 2017, at the 10th International Architecture Festival CANactions, IZOLYATSIA will present the exhibition Living by Industry, curated Professor Paul Jones (Northumbria University) and Professor Nick Dunn (Lancaster University). The project is a segment of a long-term initiative, entitled Architecture Ukraine (AU) by IZOLYATSIA, started in 2015 and thus far comprised of an international artist-in-residence programme in the city of Mariupol, two pop-up exhibitions, and a collateral event of the Biennale Architettura 2016.
The exhibition Living by Industry showcases theoretical projects produced by architects, academics and students from the North of England that are set within, and derive inspiration from, post-industrial landscapes. The curators of the work recognise similarities and parallels in the industrial landscape of Ukraine and those of the North of England. The exhibition consists of two parts: one is principally concerned with architectural responses in relation to urban blight and post-industrial landscapes in the North East of England; the second one explores the immediate environment of the IZONE Creative Community in Kyiv.
Learn more about the Living by Industry project here.
The International Architecture Festival CANactions is the biggest architecture event in Ukraine, founded in 2008 and so far listing over 120 speakers and more than 36,000 visitors from around the globe. The aim of the anniversary 10th festival is to discuss values in the realms of architecture, urbanism, and life in general. The CANactions team aims at creating an environment for exchanging ideas and dialogue about contemporary architecture.
This year's CANactions festival will take place at the Mystetskyi Arsenal, 12 Lavrska Street.
Published:
31 May 2017, 16:14
Media partners