Filmmaker Ingel Vaikla in Residence at IZOLYATSIA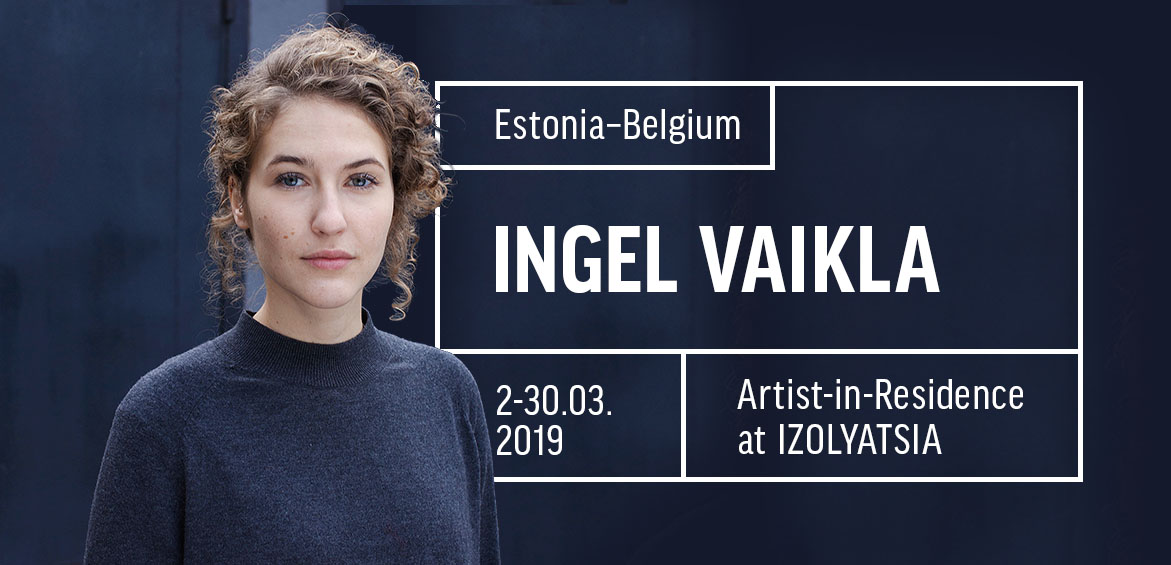 From March 2 to March 30, 2019, Estonian filmmaker photographer Ingel Vaikla will be the new resident at IZOLYATSIA.
Ingel Vaikla is an Estonian visual artist and filmmaker based in Belgium. She graduated from the Department of Photography of the Estonian Academy of Arts and film programme of the Royal Academy of Fine Arts in Ghent and is currently attending the postgraduate residency programme HISK in Ghent. Her research focuses on the relationship between architecture and its users, and the representation of architecture in photography and film. In her practice, she looks for outsider individuals or communities in order to discover the hidden and forgotten heterotopian spaces. Vaikla's films The House Guard (2015) and Roosenberg (2017) have been screened internationally at film festivals and art institutions such as IDFA in Amsterdam, Mantica Theatre Festival in Cesena, Kunsthalle Wien in Vienna, Tramway in Glasgow etc. In November 2018 Vaikla had her first solo show You Have Become the Space at Estonian Contemporary Art Museum EKKM. She has curated several experimental film programmes with a focus on artists' moving image practice for International Interior Architecture Symposium SISU, Narva Art Residency and Tallinn Photomonth contemporary art biennial.
During her residence at IZOLYATSIA, Ingel will research the Soviet architecture and visit Slavutych, an intentionally reconstructed city in northern Ukraine for the the personnel of Chernobyl Nuclear Power Plant where, in 1986, the disastrous nuclear accident had happened. On March 28 at 7PM, at IZONE Creative Community (Naberezhno-Luhova, 8), she will give her artist talk, present some video works and introduce her artistic research conducted during the residency at IZOLYATSIA.
Published:
11 March 2019, 13:11