I-Portunus 2020-22 Cultural heritage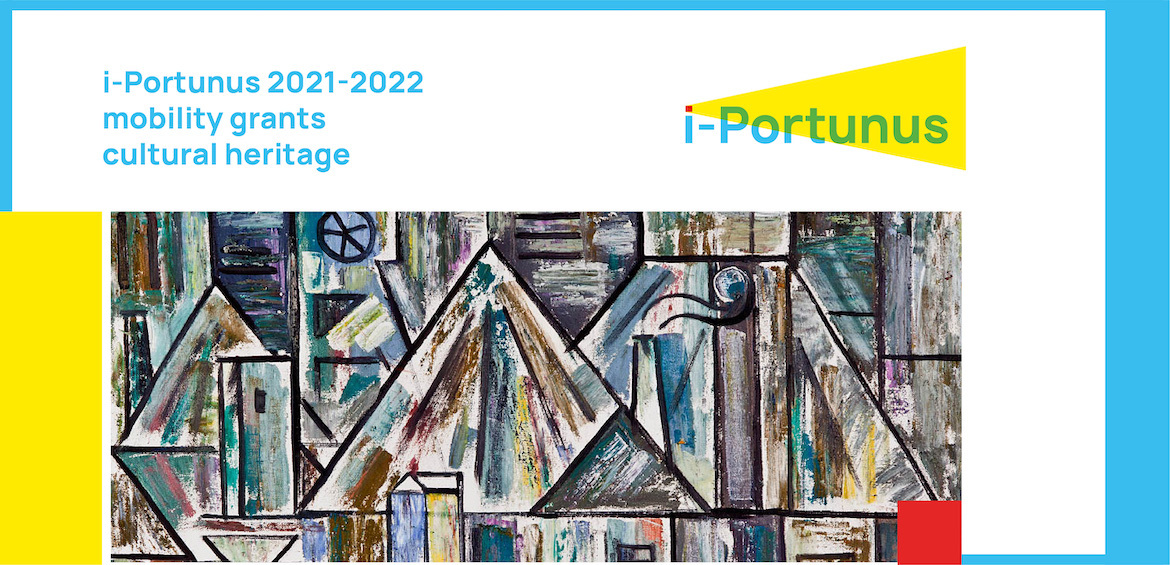 i-Portunus supports the mobility of artists, creators and cultural professionals among all countries participating in the Creative Europe programme. This second pilot phase of i- Portunus was selected and is co-funded by the Creative Europe Programme of the European Union and a consortium, headed by Goethe-Institut together with Institut français and Izolyatsia. This second pilot phase will run from end of 2020 to end of 2021.
Through a demand-driven mobility scheme and a straightforward but flexible application process, i-Portunus answers to existing and new needs of the creative sectors to support short-term mobility. i-Portunus supports artistic mobility in the context of international collaboration, production-oriented residency and professional development.
New call opens on 15 February 2021 with deadline on 15 April 2021.
Who can apply?
This call for applications is open to artists, creators, and cultural professionals, aged 18+, active in the field of cultural heritage, of all educational qualifications and levels of experience, legally residing in a Creative Europe country, (individuals or groups up to 5 people).
What can you apply for?
Short-term mobility in the context of:
international collaboration;

a production-oriented residency;

professional development activities.
When: mobility between 16 June and 30 November 2021, conditions permitting. Duration: between 7 and 60 days.
Maximum grant per person: 3.000,00 EUR.
Deadline for submission of applications: 15 April 2021.
Notification of Results: 16 May 2021
Further information by the link
Picture used for cover Bauer W. — Industrial landscape.
Published:
16 February 2021, 18:12