Artist Ewa Sułek in residence at IZOLYATSIA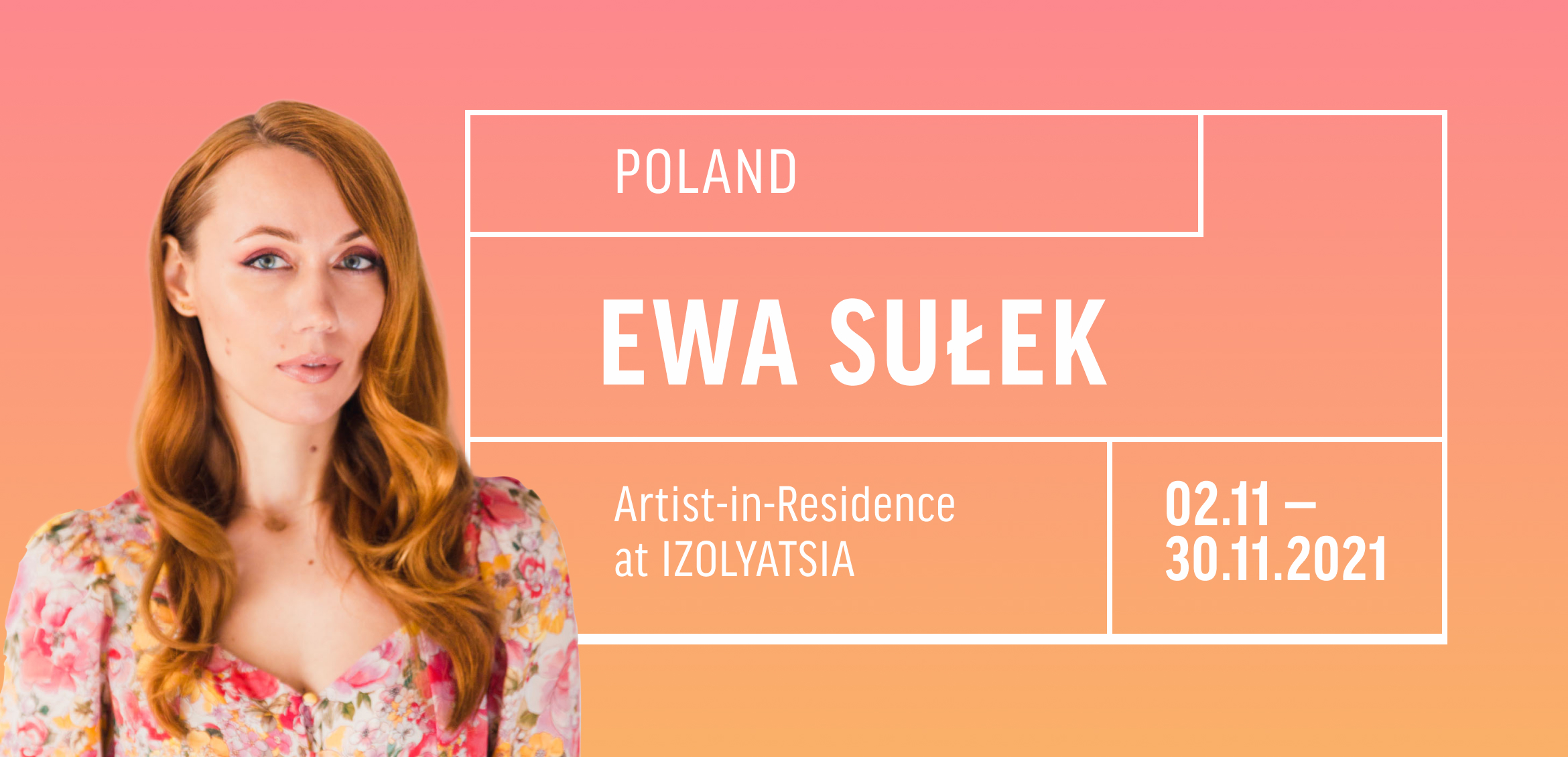 November 2 — November 30, 2021, artist Ewa Sułek is in residence at IZOLYATSIA.
Ewa Sułek is an art historian, curator, writer. The author of the book Chłopak z pianinem. O sztuce i wojnie na Ukrainie (The Boy With the Piano. On Art and War in Ukraine, nominated for the Identitas Award 2021), award-winning short stories and theatre plays. She is currently working on a doctorate on contemporary Ukrainian art at the Nicolaus Copernicus University in Toruń (Academia Copernicana) in cooperation with Cambridge Ukrainian Studies at the University of Cambridge in Great Britain. Awarded the Fulbright Junior Research Award at Harvard University (2021-2022), Młoda Polska National Center for Culture scholarship in the field of visual arts (Young Poland 2017), ZAiKS scholarship in the field of literature (2016, 2017, and 2019), and IAFOR (The International Academic Forum) scholarship (2019). Together with the artist Paweł Zaręba, she founded and runs the Lescer Art Center in Zalesie Górne near Warsaw, Poland.
In IZOLYATSIA she will work on the research project Space of Transformation: Four Models of Contemporary Art Centers in Kyiv.
Published:
30 October 2021, 00:57