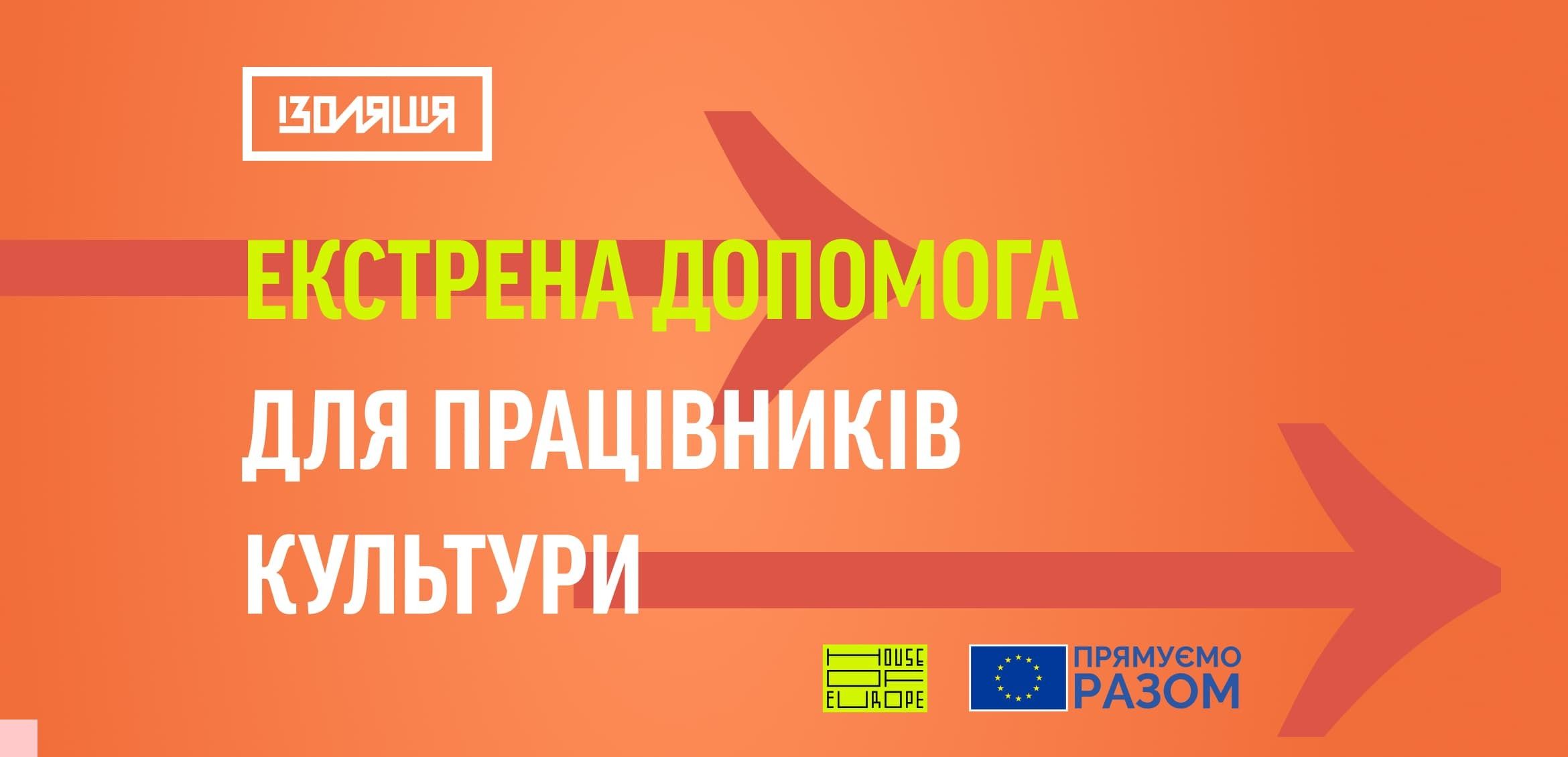 Please note that applications Emergency Fund for cultural workers are now suspended
---
For the entire period, including additional funding, 501 applications were submitted for emergency assistance for cultural workers, of which 55 applications were supported, among which the needs of the Applicants were satisfied / partially satisfied with a one-time payment:
– procurement of baby food, food, hygiene materials for Applicants and maintenance of their family members;
– medical care (urgent, rehabilitation) and medicines;
– coverage of transport payments both within Ukraine and outside Ukraine;
– purchase of art materials;
– housing payments;
– processing of documents.
Applications were submitted both by IDPs and those who were/are in the occupied territory/territory close to the war zone or those who suffered from the war (destroyed home, loss of work, reduction of work benefits, loss of breadwinner) or those who wants to support family members who are unable to complete the application themselves.
Among the extensive geography of the applicants, the following regions/oblast are Donetska, Luhanska, Khersonska, Zakarpatska, Chernihivska, Kyivska, Odeska, Dnipro, Kharkivska, Zaporizhia, Zhytomyrska,Sumska, Vinnytska, Ivano-Frankivska, Ternopilska, Lvivska, Poltavska.
The possibility of providing emergency assistance by the IZOLYATSIA with the financial support of the House of Europe.