Opening of IZOLYATSIA exhibition in Košice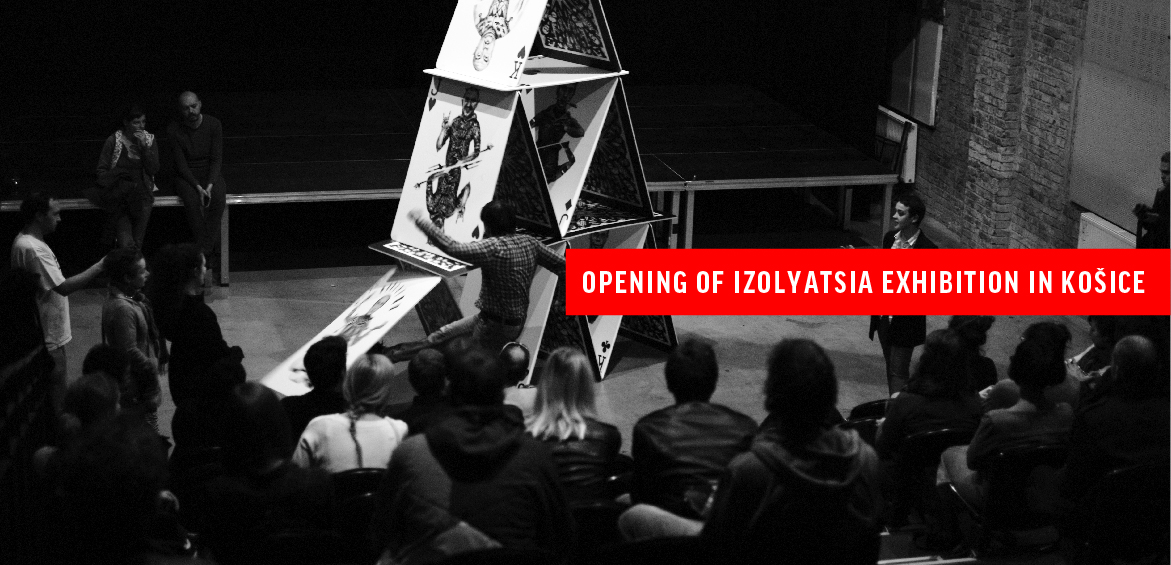 On April, 28, Culture and Conflict: IZOLYATSIA in Exile exhibition opened in Tabačka Kulturfabrik (Košice, Slovakia).
Local artists, activists and city residents following news on the actions in Ukraine, visited the event. In her greeting speech, Diana Majdáková, the project curator representing Tabačka Kulturfabrik, said that the project is supported within a series of events encouraging reflections on culture and censorship. The first day of the exhibition was traditionally marked by the House of Cards performance. It took place at the art centre's theatre which made ever more spectacular the fall of the big construction of cards featuring the caricatures of the leaders of the so-called separatist republics of Luhanks and Donetsk.
The exhibition opening concurred with the programme of cultural events as part of Ukrainian-Slovak partnership Days of Ukraine in Košice.
Published:
29 April 2016, 16:20
Media partners