Architecture Ukraine Presentation at the CANactions Festival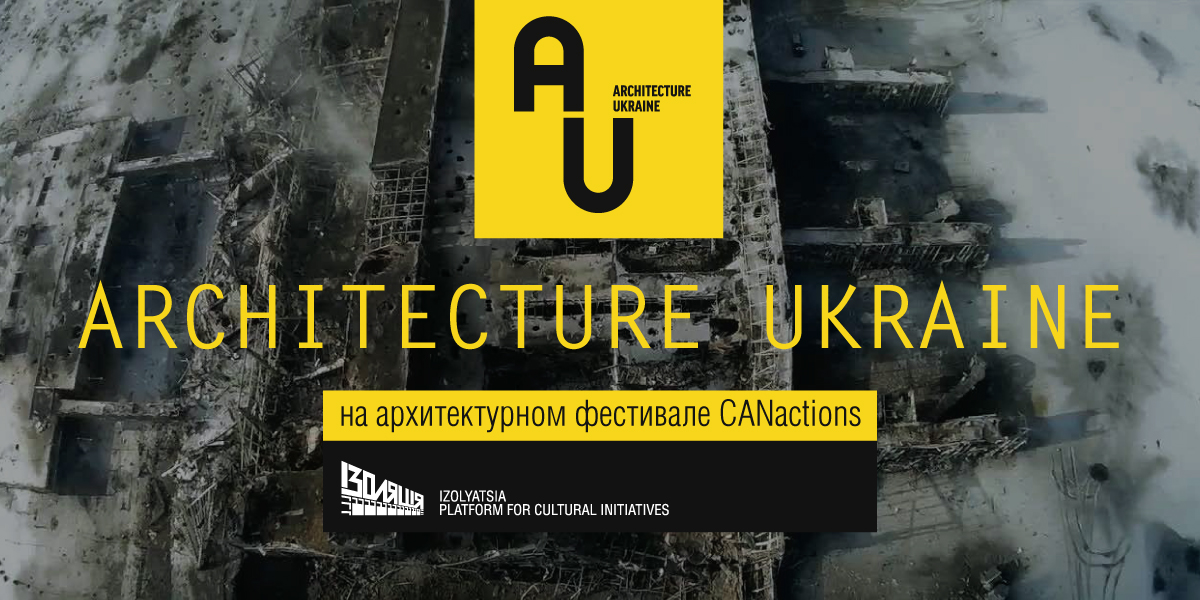 On May 12 - 16, 2015 IZOLYATSIA will present its annual residency program Architecture Ukraine. The presentation will be held at the International architectural festival CANactions.
Architecture Ukraine is a new project organized with the aim of establishing cooperation between local and foreign experts. For the summer 2015 (July to August) IZOLYATSIA will invite eight international and local professionals (from the disciplines of architecture, art, data visualization and science) to explore the notion of architecture via the prism of inventive interventions within the urban context. Throughout the eight week period, frequent research trips, reviews, events, lectures and workshops will take place. At the end of the period the final exhibition of the winning projects will be presented as a result of the architecture residency program.
Until May 31, 2015, Architecture Ukraine holds an open-call for its potential participants. IZOLYATSIA is now accepting proposals from architects, artists, data visualizers and scientists desiring to explore the notion of architecture through the prism of inventive interventions. The project seeks to gather an international mix of creative individuals, ready to collaborate on new ways of 'living' in the 21st century.
By visiting the pavilion of IZOLYATSIA at the CANactions architecture festival the visitors will have the possibility to learn more about the aims and objectives of Architecture Ukraine.
At the IZOLYATSIA pavilion will be also presented The Architectonic Self-service exposition, the project of a design group named YAD. The installation consists of several facilities built by anonymous painters, and found on the streets of Kyiv. In order to analyze and strengthen the visual features of the objects, the members of YAD (Andrei Gorokhov, Alexander Manukyants and Vitaly Morozov) have created the remakes of these designs. Painted in bright colors, the remakes emphasis a dialogue between the old and the new, the original and the fake, the anonymous and the author, the utilitarian and the visual. The Architectonic Self-service is the project implemented on the basis of the IZONE creative industry, it will be one of its first exhibitions.
Address of the CANactions festival: Art Cluster Vydubychi. 7v, Inzhenerna str.
Festival tickets are available here.

Published:
8 May 2015, 17:46
Media partners