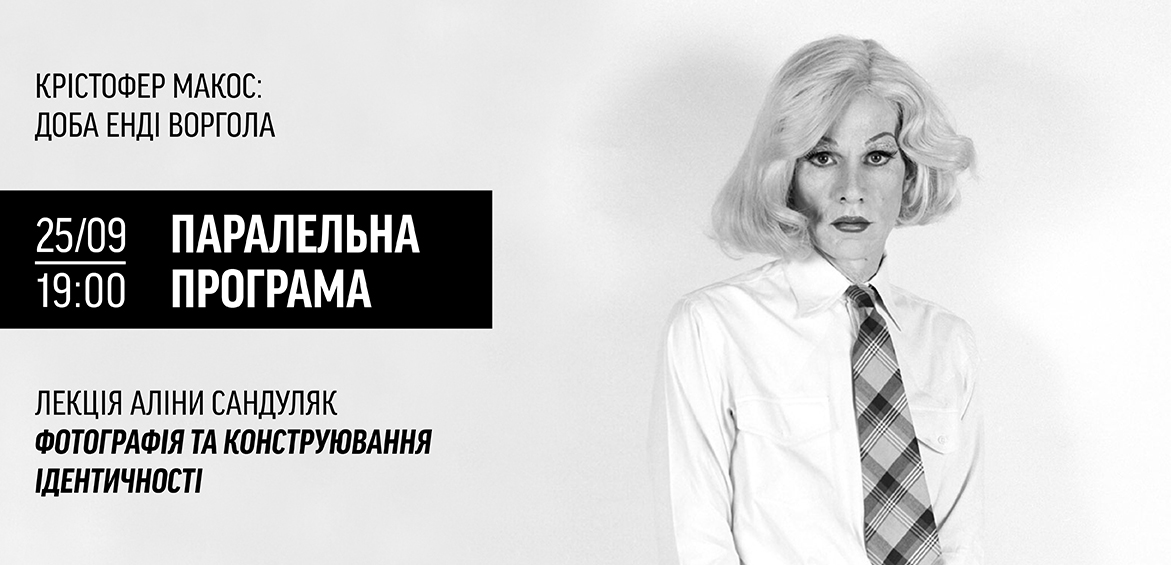 On September 25, at 7 PM, Alina Sandulyak will read a lecture Photography and Identity Construction as a final event of the public programme for the exhibition An Outward Glance: Christopher Makos on Andy Warhol's Epoch.
The lecture will focus on the 1970-1980s as a decisive period for photography, when the medium entered the realm of contemporary art, becoming a favourite material of postmodern artists; and on the role Andy Warhol played in this process. The second half of the lecture will deal with one of the most popular topics in photography – identity construction and self-reflection of the photographer. Works by Man Ray, Cindy Sherman, Elina Brotherus and other acclaimed photographers will be reviewed.
Alina Sandulyak is a curator of the Bird in Flight Photography School, art critic, author of interviews and articles on Ukrainian photography in 1970-2010s.
The lecture will take place on the second floor of the IZONE Creative Community, vul. Naberezhno-Luhova 8.
Media partners