The Residency of Artist Alisa Oleva in Mariupol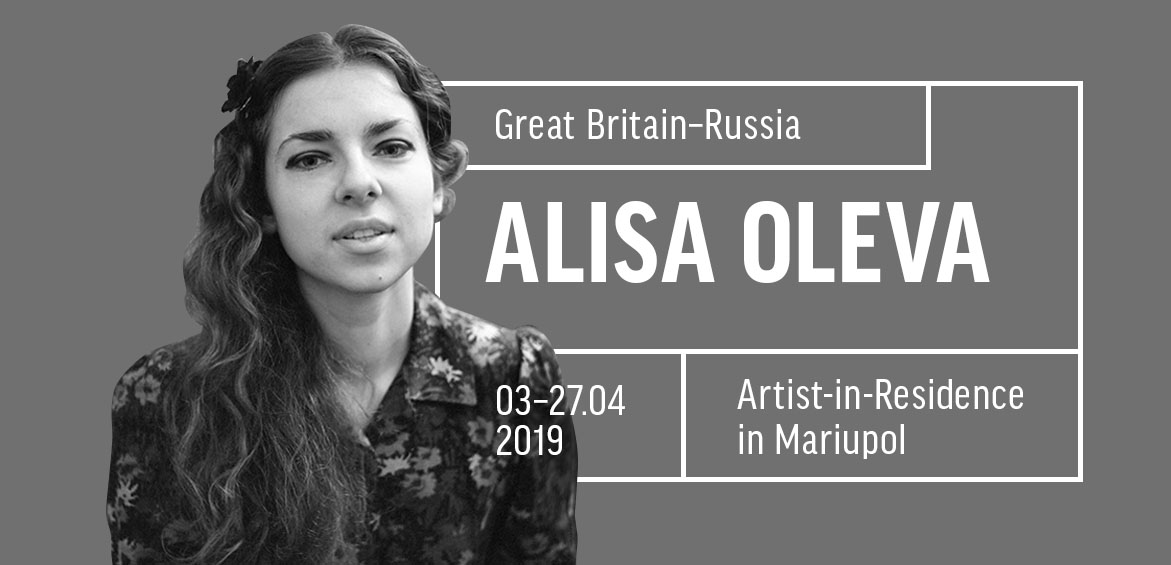 April 2-27, 2019, the artist Alisa Oleva (the United Kingdom — the Russian Federation) will be a new participant of the IZOLYATSIA Residency Programme. Alisa's residency will take place in Mariupol with the support of the Platform TU there.
Alisa Oleva is an artist working in the field of psychogeographic and audio walks so cities are serving as studios for her while the urban landscape is her raw material. Alisa examines the limits of personal vs public, individual and collective, visible and invisible, urban choreography and archaeology, traces and borders, voids and silence.
The primary impulse behind Oleva's work is an intention to give the participants of her performances an opportunity to see the usual and mundane through a new filter, to become misplaced and lost, let the banal and quotidian (infra-ordinary) get mingled with the imaginary and fictional. A walk as an artistic strategy allows for alternative approaches towards any everyday actions, like wandering around the city. The artist's works are always a response to a place and emerge from the urban environment, interactions with citizens. They may take the form of performances, urban interventions, walk-shops, audio-walks, sound and photographic essays.
During her residency in Mariupol, Alisa will work with the local environment, held a master-class, finally presenting the results of her research.
The residency of Alisa Oleva will last until April 27. Her visit to Mariupol became possible thanks to the funding by the programme Creative Europe as part of the project EMERGENCE: Living Heritage / Reframing Memory.
Published:
19 March 2019, 18:33