Author: Kuznetsov V.
Project: IZOLYATSIA 2.0
Size: 4 pieces 190х190 cm each, 380x380 cm
Creation date: 2010
Medium: acrylic on canvas
Artwork home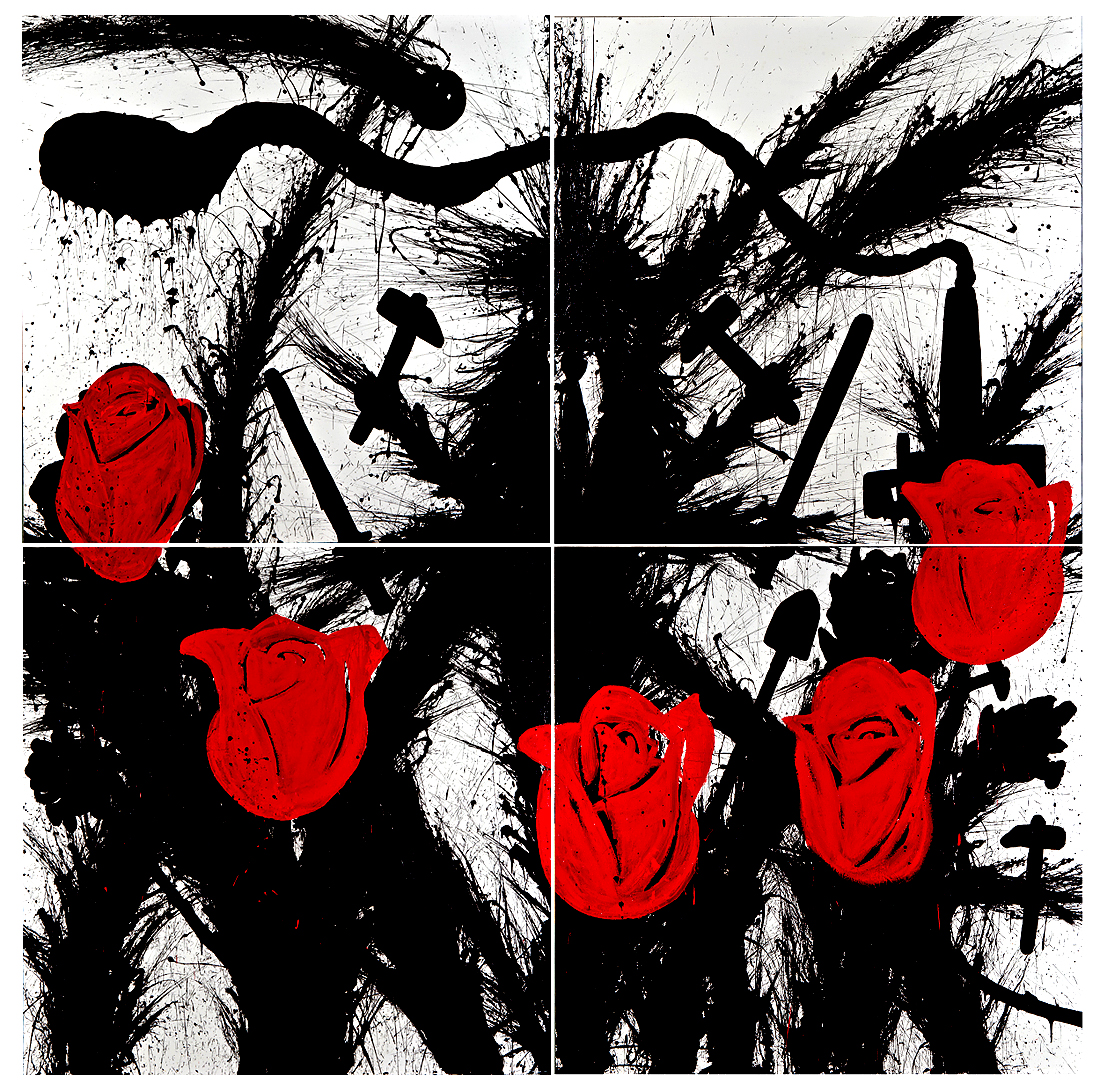 Description:
From the series DRIMOTA. The work was created during the art residency at IZOLYATSIA, Donetsk - IZOLYATSIA 2.0. in 2010. Five young artists were invited (David Chichkan, Yuri Pikul, APL315, Gamlet and Volodymyr Kuznetsov) from different regions of Ukraine to work within one of the former plant warehouses under the curatorial guidance of Adam Nankervis. The results of their dialogue with the space and the context of the city was presented at an exhibition IZOLYATSIA 2.0.