IZOLYATSIA Open Call for U.S. based artists: Vol. 1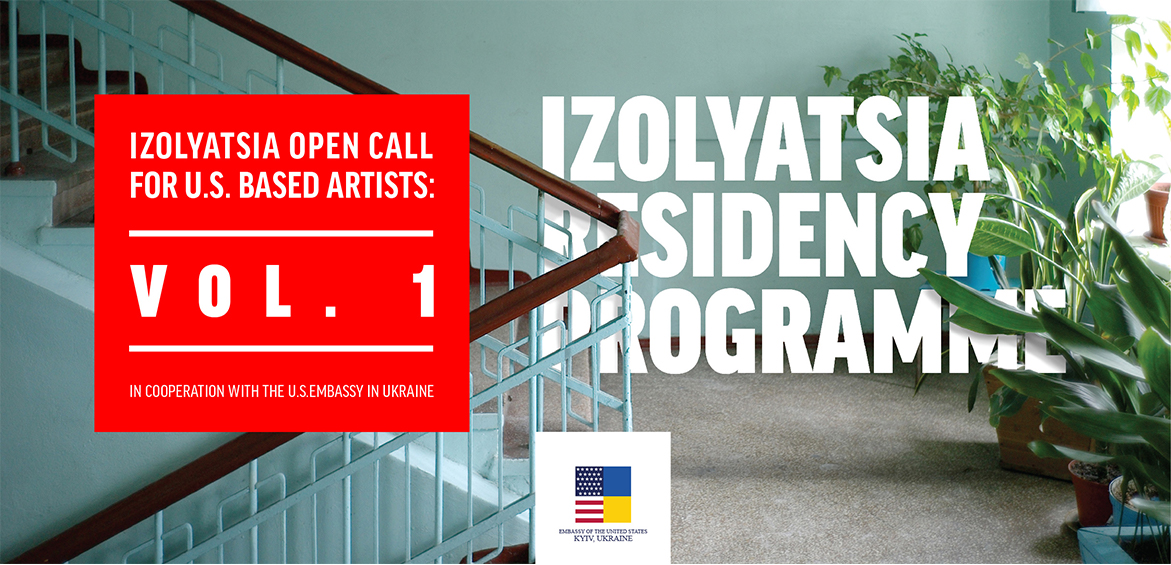 IZOLYATSIA in cooperation with the U.S. Embassy in Ukraine is pleased to announce an open call for American artists.
Given the institutional profile and the general socio-political context in Ukraine, IZOLYATSIA is interested in socially and politically engaged art practices, activism, urbanism, public art and community-based art as well as topics of politics and food.

Artists who employ different media to investigate post-industrial regeneration, creative economy, complex socio-political matters of migration and displacement, performative or participatory practices engaging with local communities, interdisciplinary research (social science, biology, music, robotic science, gender studies combined with art), contested histories and geopolitical issues are given preference.

As a research based residency, it is focused on accumulation of information, communication with local artists and community, immersion in the Ukrainian cultural and socio-political context.
For the duration of the residency each participant will receive:
- Coverage of up to $1500 for traveling costs;
- Accommodation in a private room with shared bathroom and kitchen;
- Per diem;
- Artist honorarium $700;
- Production costs $700;
- Access to the research base of the Donbas Studies project;
- Access to the studios at the IZONE Creative Community: photo lab, fab lab, etching room, silkscreening studio;
- Access to IZOLYATSIA's own network of Ukrainian and international art institutions;
- Visits to the studios of emerging artists in Kyiv and across Ukraine to get an insider's grasp of the local art scene.
During the residency, artists are expected to visit one more Ukrainian city where they will share their research and work through artist talks, discussions, screenings, workshops, performances, and/or presentations.
To apply, please submit your CV, portfolio and motivation letter to [email protected].
Опубліковано:
12 жовтня 2017, 12:18