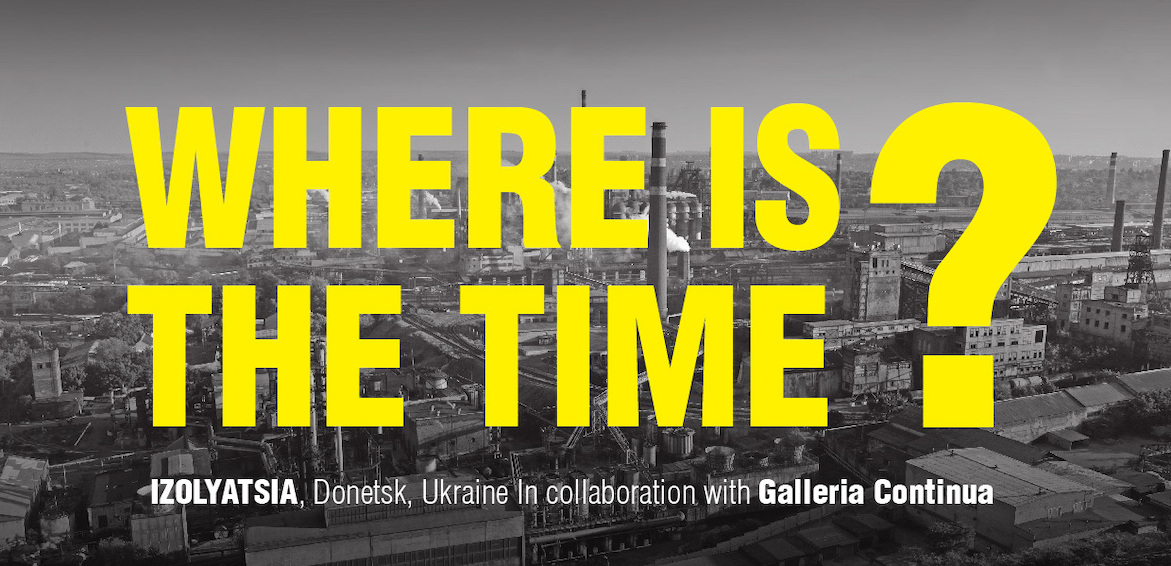 23 June 2012 — 23 October 2012
Where is the Time? is the first edition of the collaborative project launched by IZOLYATSIA and GALLERIA CONTINUA.
Where is the Time? focuses on reinhabiting and gradually transforming the industrial landscape of the IZOLYATSIA territory - a former insulations materials factory - by engaging artists in a dialogue with the raw energy of the IZOLYATSIA space.
The project registers artists' confrontations with a habitat rich in traces of history and multiple narratives that are scattered around a living archive of Time. Where is the Time? explores the possibility of reappropriating Time by sensitively reconfiguring the spatial constellations which make a place feel mummified and anachronistic, and thereby re-instilling it with life through creation.
The first edition of the collaborative project features the creation of permanent in-situ installations by Kader Attia, Daniel Buren, Leandro Erlich, Moataz Nasr, Hans Op de Beeck and Pascale Marthine Tayou. At the basis of each artistic project lies the unravelling of a conversation between the individual subjectivity of each artist and the idiosyncratic specificities of the IZOLYATSIA site.