IZOLYATSIA on Manifesta 13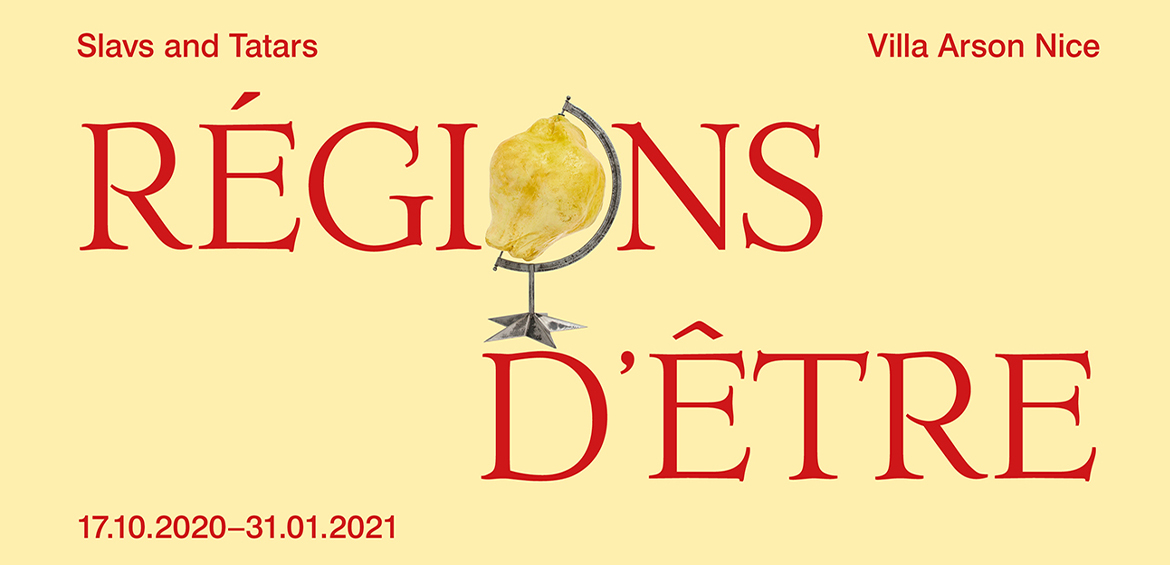 17 October 2020 — 31 January 2021
IZOLYATSIA together with Villa Arson (Nice) and art collective Slavs and Tatars takes part in the 13th edition of the European Nomadic Biennale Manifesta. The joint project Translate me over a river is a series of video interviews with experts from the art and academic world on the topic of translation and transliteration. Eight experts from seven countries reflect on the meaning of affinity in the process of translation, the importance of orality in their life and work, the ability of an alphabet to liberate or to confine, and the impossibility of translation in some cases. The project emerges on the occasion of the Slavs and Tatars exhibition Régions d'Être (17.10.2020 - 31.01.2021) which is a part of the Manifesta 13 parallel program.
Régions d'être is the first exhibition of Slavs and Tatars in France. It offers an opportunity to experience their practice, including new productions. Régions d'être is a call to look elsewhere, beyond borders, ideologies, and beliefs. Curator: Eric Mangion.
Manifesta, the roving European Biennial of Contemporary Art, is a European pan-regional contemporary cultural biennale. This year a hosting city for Manifesta 13 is Marseille, France.
Villa Arson is a French art museum, elite school, and research institution for contemporary art, located in Nice, France.
Slavs and Tatars is a Berlin art collective and, in their own words, "a faction of polemics and intimacies devoted to an area east of the former Berlin Wall and west of the Great Wall of China known as Eurasia". The collective's practice is based on three activities: exhibitions, books and lecture-performances. Their art focuses on the issues of language, politics, cultural stereotypes and often uses irony and satire as the mode of representation as well as the form of cultural resistance.