Artist Steve Schepens (Belgium) in Residence at IZOLYATSIA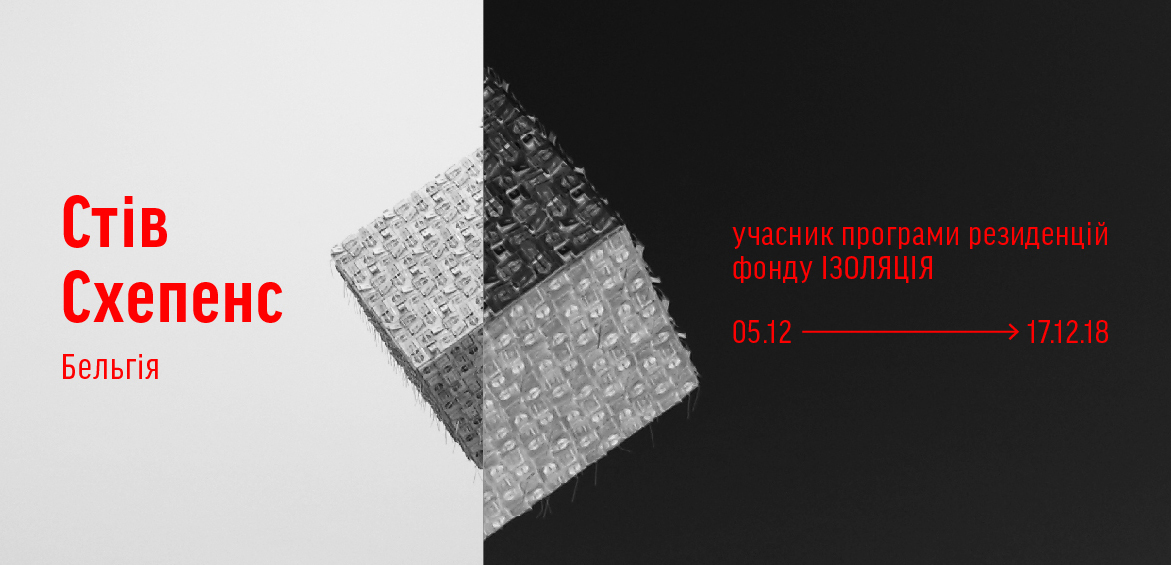 5 December 2018 — 17 December 2018
On December 5 – December 17, 2018, Belgium-based artist Steve Schepens is yet another resident at IZOLYATSIA.
Steve Schepens is a contemporary visual artist, art critic, curator, and a founder of several arts centers. He works together with various Belgian embassies abroad including the embassy in Kyiv, Copenhagen, and the Flemish Community in Berlin. Steve Schepens had solo exhibitions at BE-PART(2009), De Bond (2009), Baronian-Francey Galerie (2010), SMAC-Berlin (2013). The artist won the Prix Pipyn + Prix Horlait – Dapsens award and Award Contemporary Art Flanders. Steve has attended in several artist residencies in Belgium, Copenhagen, Lisbon, Budapest, Ukraine (Muzychi), and others. The artist lives and works in Brussels, Belgium.
During the artist residency at IZOLYATSIA, Steve works on his project SOBBING FOR BOSS. On December 14, at 7PM, Steve Schepens gives an artist-talk at the space of IZONE Creative Community, (Naberezhno-Luhova St., 8).