TEN YEARS OF SPANISH MOVIES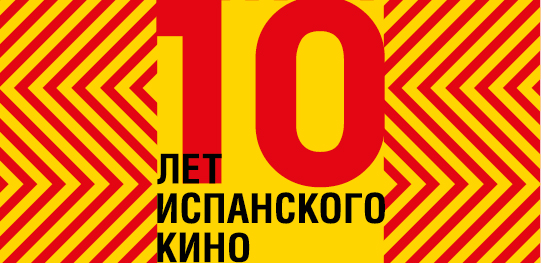 1 March 2014 — 29 March 2014
Reality re-interpreted: Ten years of Spanish movies at IZOLYATSIA.
Spanish cinematography has been through the same process and trouble as any other in neighboring Europe: the rough competence with Hollywood industry and the powerful major distributors. Movie theaters find it easier to offer the American blockbusters than to support local adventures with uncertain results in the box office. Different countries have developed different state politics to protect their industry, the French being the most successful, while important cinematography like the Italian or the Spanish are undergoing different stances of crisis, the economical one being the worst.
More than a successful cinematography as a whole, in Spain we could talk about very successful specific productions or names, either directors or actors, like Bunuel, Berlanga, Almodovar, Amenabar, Banderas, Cruz...
But, what are Spanish movies about? After Franco's dictatorship the most interesting movement is, of course, the end of censorship, but even more important, the emergence of local cinematography in the vernacular languages of the different territories that make Spain, most specially, Basque and Catalan.
Social and political evolution is carefully monitored by Spanish movies, the youth and its struggle to thrive in a more and more complex world., sex, the new family models, the unemployment, the complexities of globalization and the identity fears... All of these and other concerns are dealt with in IZOLYATSIA's festival. Which includes two blockbusters like Black Bread and Chico y Rita, very sensitive women vindication of their role in society like Seven Tables of French Billiard, or thrillers like, Dark Blue, Almost Black.