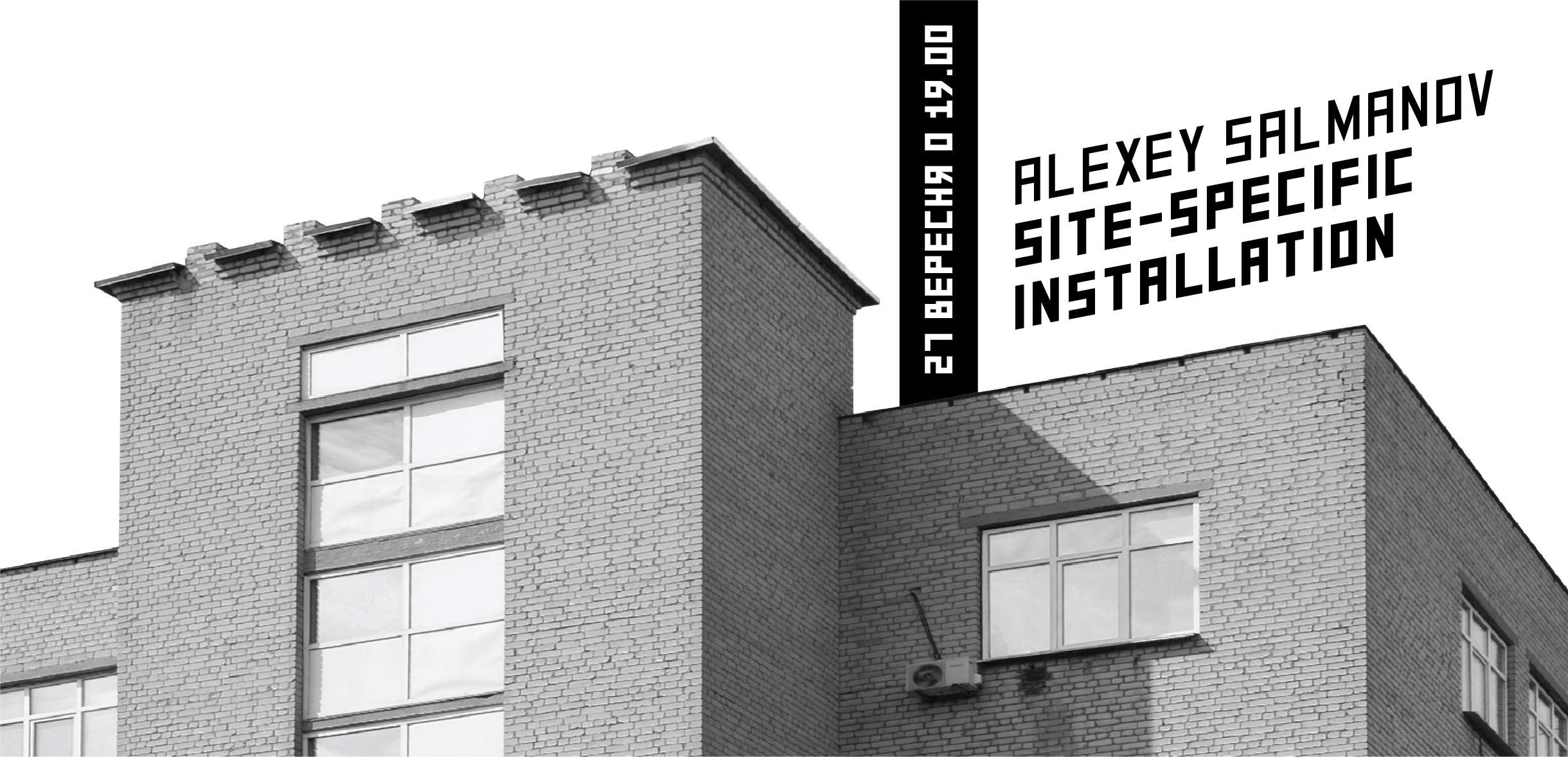 On September 27, 2018, at 7 PM, IZOLYATSIA and KyivPride present a site-specific installation by Alexey Salmanov at the IZONE Creative Community. The opening will feature a live set by DJ Salmanov.
In Ukrainian society, issues of sexual orientation and identity are still largely considered a private affair. These topics are not publicly discussed, and therefore the social and economic aspects of LGBT+ visibility remain in the shadows. However, visibility and publicity are the only way to remove the stigma attached to the LGBT+ community and trigger urgent changes to legislation in order to enable marriage equality and regulate the parental and property rights of same-sex couples.
Minimalist in form, Alexey Salmanov's installation may become a symbol of struggle for the visibility of LGBT+ people. The structure is only visible at a certain distance—best of all, from the air. The untitled work consists of warning lights similar to those installed on the roofs of high buildings for the safety of aircraft. The direct function of the lights is to be noticed, to mark and serve as a beacon.
Salmanov's work contains a metaphor of the underrepresentation of LGBT+ people and the reluctance of society to notice them. This can be addressed with broader publicity and debate around these topics, contributing to the liberalisation of society and fostering diversity of self-expression in spite of the homogeneous identity that certain political forces and institutions try to impose.
The IZONE Creative Community is located at 8 Naberezhno-Luhova, Kyiv.
The installation was created as part of the project Coming Out of Isolation: Through Art to Visibility by IZOLYATSIA and KyivPride NGO with the support of the EVZ Foundation.
About the artist:
Alexey Salmanov (born 1976) is a Kyiv/Odessa-based artist working with various media (photography, video, installation, performance). A law school graduate, he started his artistic practice in 2008. In 2009, he received the PinchukArtCentre Special Prize and completed an internship at Olafur Eliasson's studio in Berlin the next year. In recent years, Alexey Salmanov's work has been focused on street art and site-specific art. Within these boundaries, the artist explores a new artistic language at the intersection of the graffiti subculture and performance.
Supported by

Published:
12 September 2018, 17:07