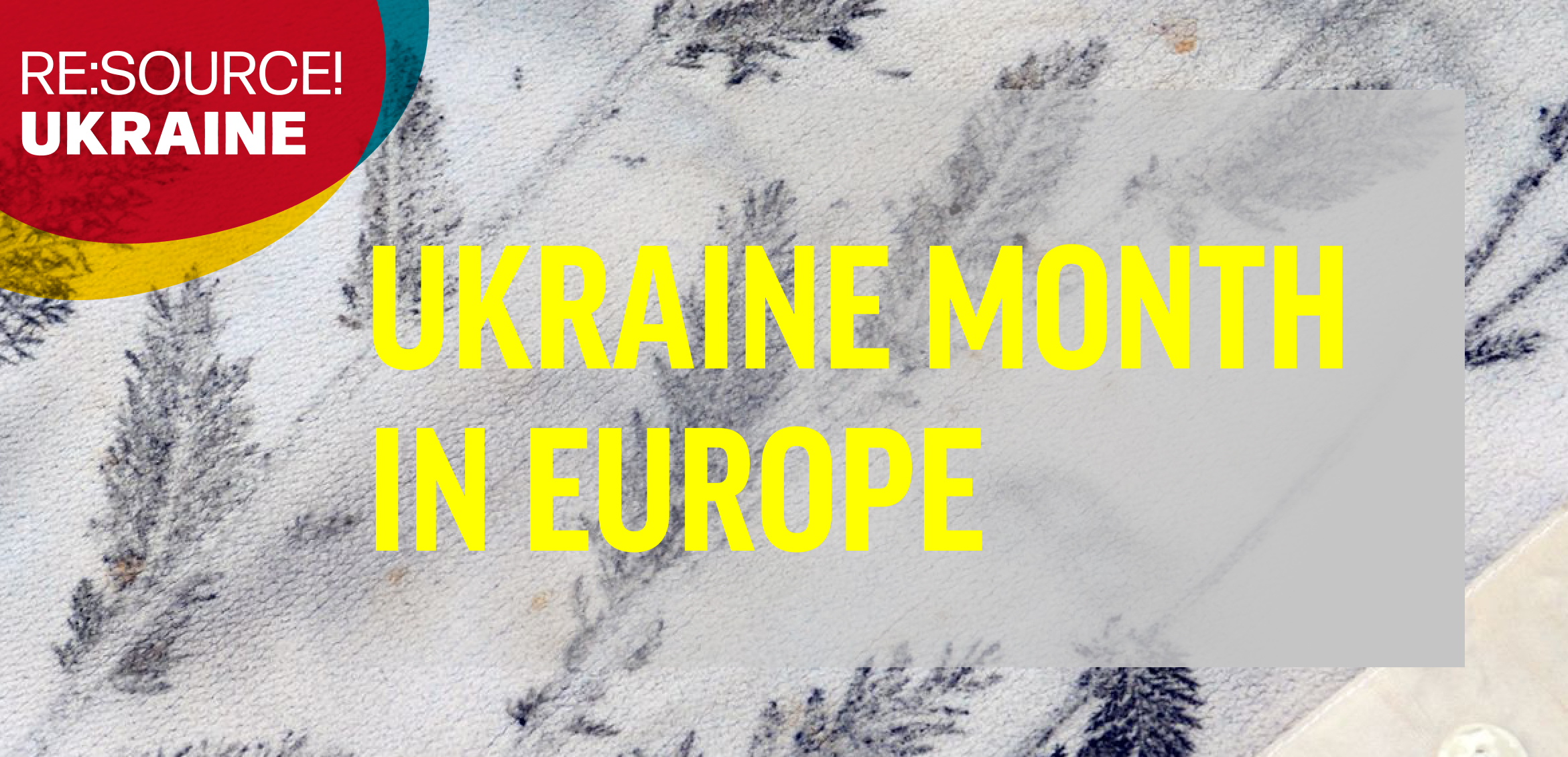 Trans Europe Halles Easthub invites cultural organizations from all over Europe and beyond to reflect on changes brought to Ukrainian and international communities by unjustified Russia's aggression during Ukraine Month in Europe from February 24th to March 24th.
Why:
February 24th 2023, marks the first year of the full-scale Russian invasion of Ukraine. A cruel attack that took the lives of thousands and changed the lives of millions of people in Ukraine. Since 2022, entire cities have been wiped out from the surface of the Earth. Millions of people had to move to new, safer locations in Ukraine and inside European Union. According to UNHCR, 7,785,514 displaced Ukrainians have been recorded across the EU, with more than 4,460,847 officially registered via the Temporary Protection mechanism.
What:
Centers can arrange discussions, workshops, film series, installations, exhibitions, concerts, and performances by Ukranian artists to reflect the year of war in Europe. We are starting with events in 7 centres in the Czech Republic, Georgia, Latvia, Moldova, Poland, Romania, and Slovakia. Still, we want to have a genuine Trans Europe experience and show solidarity all over Council of Europe countries.
It doesn't matter what scale your cultural organization is; you can organize a small discussion, movie screening, concert, print a series of photos, or produce a large-scale festival. TEH Easthubcan help to build your program or provide with a catalogue of artists (comming soon) and artworks that can be presented in your location.
Organizing fundraising efforts for TEH Solidarity Fund or any other Ukrainian charity is highly appreciated.
When:
The dates of your activities are up to you, but we want all the events to happen between February 24th and March 24th, 2023.
Who is it for:
General audience of your cultural centre and citizens of your city
Ukrainian displaced community in your city or location
Local organizations that support Ukraine or Ukrainian displaced people
Local stakeholders helping the Ukrainian community
What we offer:
Program support. We can help you to find artists, artworks, experts or projects that can be presented in your cultural centre.
Communication support. TEH, EastHub and Resource Ukraine will use their communication channels to expose as many activities and solidarity actions as possible under unified branding.
How to join:
Please, fill in the form.
Published:
12 January 2023, 14:17