The presentation of Nomadic Institute of Ukrainian Culture in the villages Velyka Fosnya and Morintzy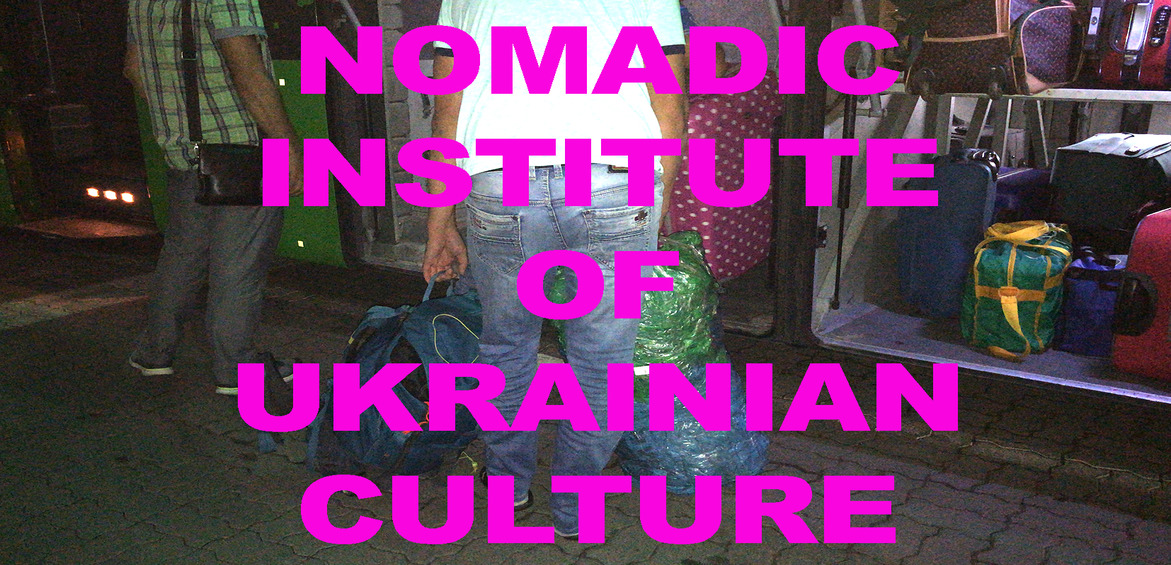 On August 14, 2019, at 5 PM Italian artist Maria Chiara Calvani will present her project Nomadic Institute of Ukrainian Culture at the House of Culture, Velika Fosnya, Ovruch district, Zhytomyr Region.
On August 20, at 5 PM she will present this project at the House of Culture, Morintzy, Cherkasy Region.
The Nomadic Institute of Ukrainian Culture is a project made by Maria Chiara Calvani in cooperation with the community of two Ukrainian villages and with the help and cooperation of Ukrainian women that belong to a big community of Ukrainian workers in Italy. The project consists of 12 installations and performances, that will be shown in Ukraine and in Italy. The aim of the project is to interweave cultural relationships and connections between the two cultures, starting from people. The main focus of the project is the social and political identity in the transformation period shown through personal stories. Maria is trying to visualize the perceptions of this identity not only from work migrant but also from Italian people who directly contact with these people but don't know a lot about their culture.
Maria Chiara Calvani graduated from the Sapienza University of Rome, architecture department. Her artistic research focuses particularly on folk elements (legends, stories, folk poems, customs, arts, and craft). She explores the relationship between different cultures, memories, and experiences. Maria is interested in group dynamics and diverse forms of rituals. She works with different media, among which installation, video, and site-specific performance and participative practices involving local communities.
---
Nomadic Institute of Ukrainian Culture is realized with the cooperation with IZOLYATSIA Residency Programme.
With the support of: anthropologist Anastasia Pankova, photographer Rusya Aseyeva, student of Architecture department of Lviv University Sophia Holovetska, curator of the Nazariy Voitovich Art Residence of Travneve Liudmyla Nychai.
Also with the patronage of:
Ukrainian Embassy in Rome
Rodovid publishing house
The Ukrainian Italian women community
The community of Velyka Fosnya, Ovruč, Zhytomyr
Balcanic and Caucaso observatory website
Published:
5 August 2019, 15:21