Photographer Martin Kufieta in Residence at IZOLYATSIA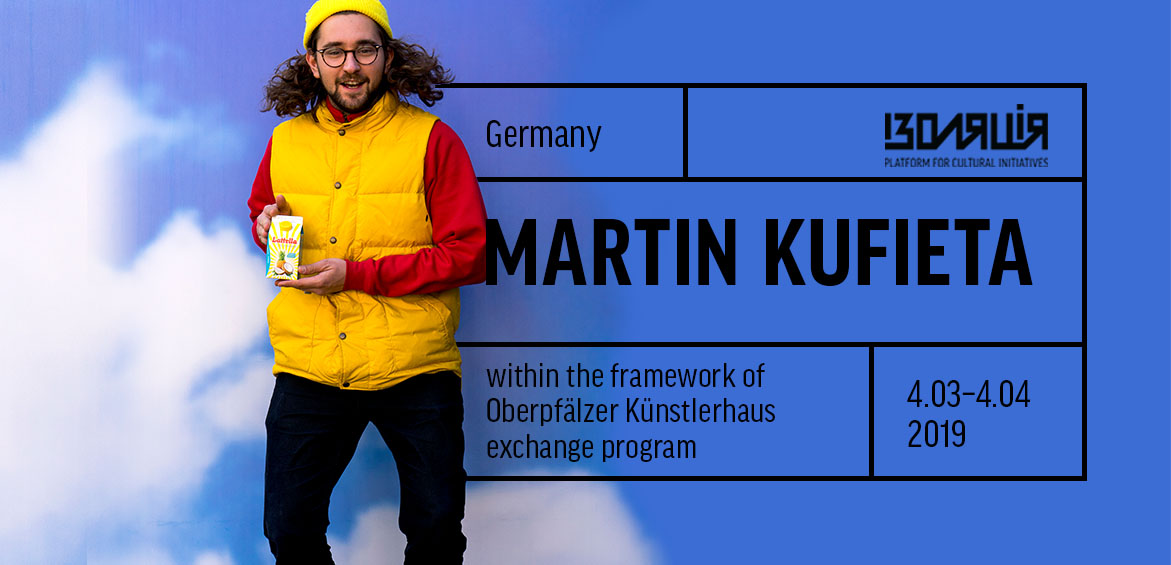 28 February 2019 — 4 April 2019
From March 4 to April 4, 2019, German photographer Martin Kufieta will be the new resident at IZOLYATSIA.
Martin Kufieta is a photographer with a very clear aesthetic style. He is studying at the Nuremberg Academy of Arts on the field of graphic design / visual communications. Participant of many group shows in Germany and other countries. As part of the residence in IZOLYATSIA, Martin will work on the visual exploration of the city and his project Schody.
On March 12 at 7PM, IZONE Creative Community (Naberezhno-Luhova, 8) will host Martin's artist talk, during which he will talk about his work experience and the project that he will be working on during residence.
The Martin Kufieta's residency in Kyiv is made possible thanks to the cooperation with Oberpfälzer Künstlerhaus (Bavaria) and the funding of Creative Europe within the framework of the project EMERGENCE: Living Heritage/Reframing Memory.