Artist Juliette Déjoué in residence at IZOLYATSIA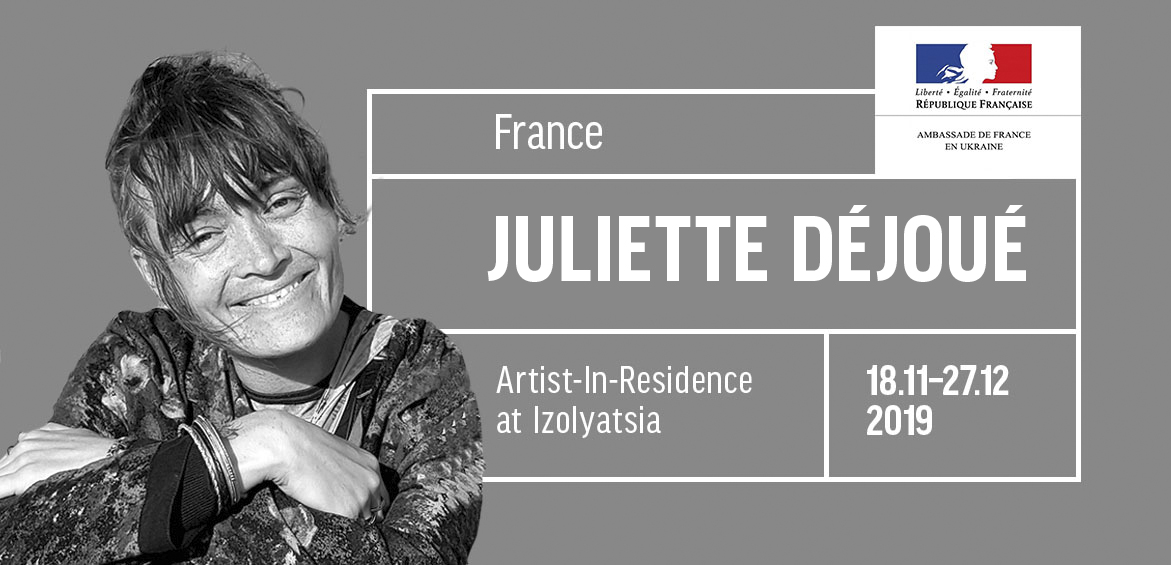 On November 18 — December 27, 2019, french artist Juliette Déjoué is the participant of IZOLYATSIA's residence program.
Juliette Déjoué is a french artist born in 1983. Juliette has studied art in Marseille from 2006 to 2011, after graduating Marseille Art School she moved to Berlin together with her collective Yassemeqk. After 4 years in Germany she moved to Casablanca where she stayed until 2019. In Morocco she worked with art association Atelier de l'Observatoire, which realizes traveling projects in working-class districts — now she is back in Marseille. Her works were shown in multiple cities of Europe and Morocco. She has also received a scholarship for a half-year journey in Eastern Europe and has been to Turkey, Poland, Bulgaria and lived in France, Germany and Macedonia.
During her residence at IZOLYATSIA she will research local context and use it in paintings and installations to express what she understands about local culture.
"When I travel I seek the signs of popular culture: the paper that wraps candy, paintings that advertise restaurants, objects meant for football supporters — I absorb it and try to make it part of my work. When I find myself in a new area, my first move is to wander on the streets.

Places I go to have an important influence on my work — Morocco is visible in my recent paintings. After my trip in Eastern Europe I started using cyrillic letters in my work, it influenced my colour palette as well. It's important for me to completely open my work to new environments.

My artwork is mostly painting but I like to think that it has to do with theater. It has to do with space, objects and people, who usually turn into characters — they are more than human figures but something that is related to fiction. I like the idea of confusion and borders fading away, eventually vanishing.

Related to my work it is a zone between several media, making a difficulty to tell what was there from the beginning and what was added later, tell reality from fiction. Movement is what creates this confusion and borders that are meant to be broken."
See more of Juliette works at: https://mereubu.wixsite.com/juliette-dejoue
As part of her residency, in April 2020, Juliette Dezhue will host Artist Talk at IZONE Creative Community. During the lecture she will talk about residency experience and her own artistic practice with her colleague and IZOLYATSIA's resident Mathilde Fages.
The residence of Juliette Déjoué is made possible thanks to the support of French Institute in Kyiv.
Published:
17 November 2019, 23:33