Artist Javier Rodríguez Pino in residence at IZOLYATSIA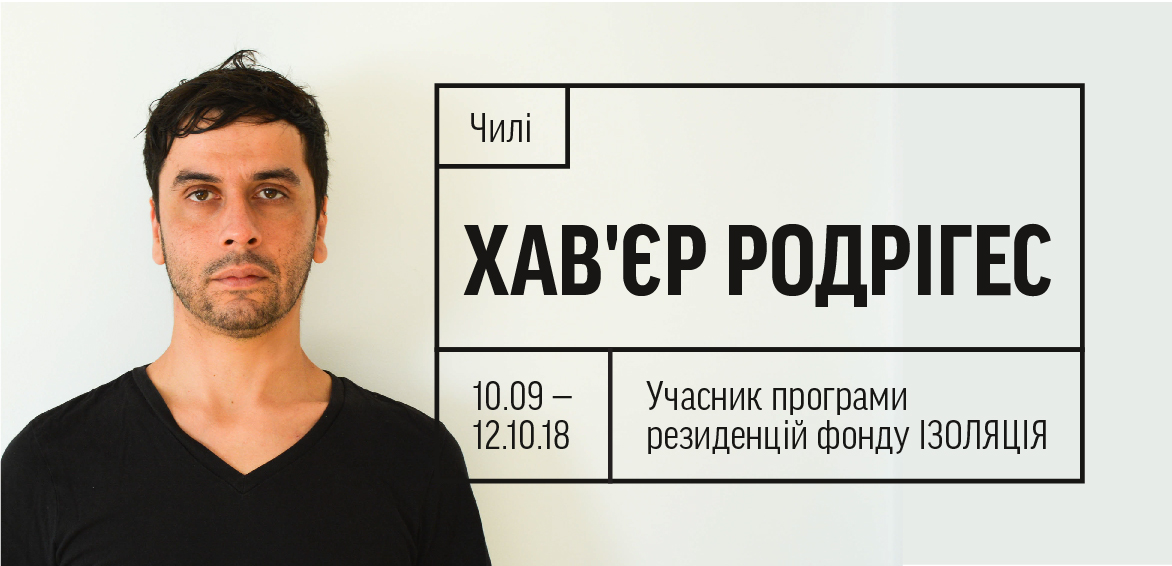 On September 10 – October 12, 2018, Javier Rodríguez Pino, an artist from Chile, is a new resident at IZOLYATSIA.
Javier Rodríguez Pino received a Master's degree in Artistic Production at the Polytechnic University of Valencia in 2007. His work has been exhibited in a number of countries, among which Spain, Colombia, Poland, Lebanon, Bolivia. The main topic of his works is the political violence that occurred in Chile during the past 45 years. Javier calls his artistic practice "graphic documentary" and verifies the combination of comic strips and graphic traditions with television stories, films, advertisements, press photos, interviews, archival images. Illustrating the pictures of "political evil," he uses graphic drawings, photorealism, media and social sciences.
Javier Rodríguez Pino was awarded the CONICYT grant for foreign doctoral studies (2016), an honourable mention in the competition Entre Ch.ACO & Finlandia (2012), and the DKV Grant's first prize (2008).
On September 25, at 7PM Javier Rodríguez Pino will give an artist talk at the IZONE Creative Community. And on October 11, at 7PM will be presentation of his drowing at the yard of IZONE, vul. Naberezhno-Luhova 8.
Published:
12 September 2018, 19:47