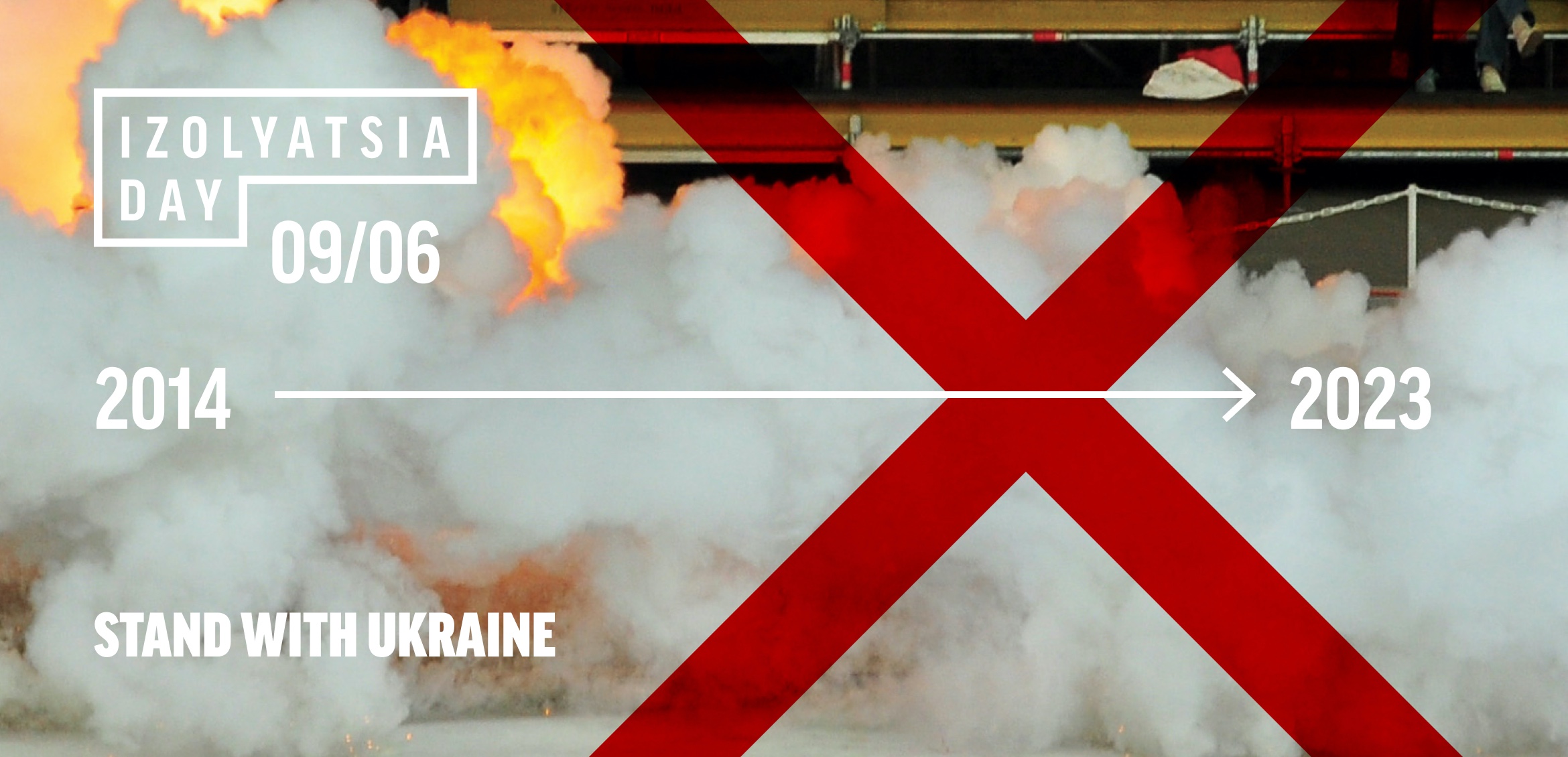 On June 9, 2014, representatives of the Russian Federation in the Donetsk occupation administration seized the territory of the IZOLYATSIA Foundation in Donetsk and turned it into an illegal prison. For 9 years now, exhibition halls, event spaces, cinemas, bookstores, and other places of cultural infrastructure have been used to enact horrific crimes against humanity.
The European Court of Human Rights (ECtHR) in Strasbourg in its decision on the case "Ukraine and the Netherlands vs. Russia" established that "the captured territories in the east of Ukraine have been under the jurisdiction of the Russian Federation since May 11, 2014".
In the annex to the court decision, testimony was published that persons detained in the illegal Isolation prison are subjected to torture, including torture by electric current, simulated execution, and sexual violence.
The same information is also confirmed in the report of the Office of the UN High Commissioner for Human Rights. Over the past 9 years of the prison's existence, hundreds of military and civilian prisoners have passed through this torture chamber.
The prison continues its work even now, and the number of similar torture camps and filtration camps in the occupied territories is rapidly increasing. According to the National Police, 53 places of illegal detention and torture were discovered. Testimonies of human rights defenders indicate that the Russian Federation grossly violates the rights and fundamental freedoms of Ukrainian citizens and international humanitarian law, including on its own territory, after their illegal deportation.
The IZOLYATSIA Foundation, together with international partners and human rights organizations, calls on the world community to increase pressure on the Russian Federation to release all those held in "Izolyatsia" and similar prisons. We insist on the creation of a full-fledged international special tribunal regarding the crime of aggression of the Russian Federation against Ukraine to ensure the inevitability of punishment and prevent similar crimes in the future.
The international community should support Ukraine with increased capacity during Russian aggression, help stop the occupation of Ukrainian territory and violations of people's rights, release Ukrainian hostages, and close all illegal prisons.
Interactive map of places where the Russian Federation held or still holds civilian hostages and prisoners of war, created by the Media Initiative for Human Rights - available here.
More up-to-date information about the illegal prison "Izolyatsia", including links to films and books, can be found on the IZOLYATSIA Must Speak website.
Photo: Dima Sergeev, Cai Guo-Qiang performance 1040m underground, IZOLYATSIA, Donetsk, 2011.
Published:
8 June 2023, 14:31