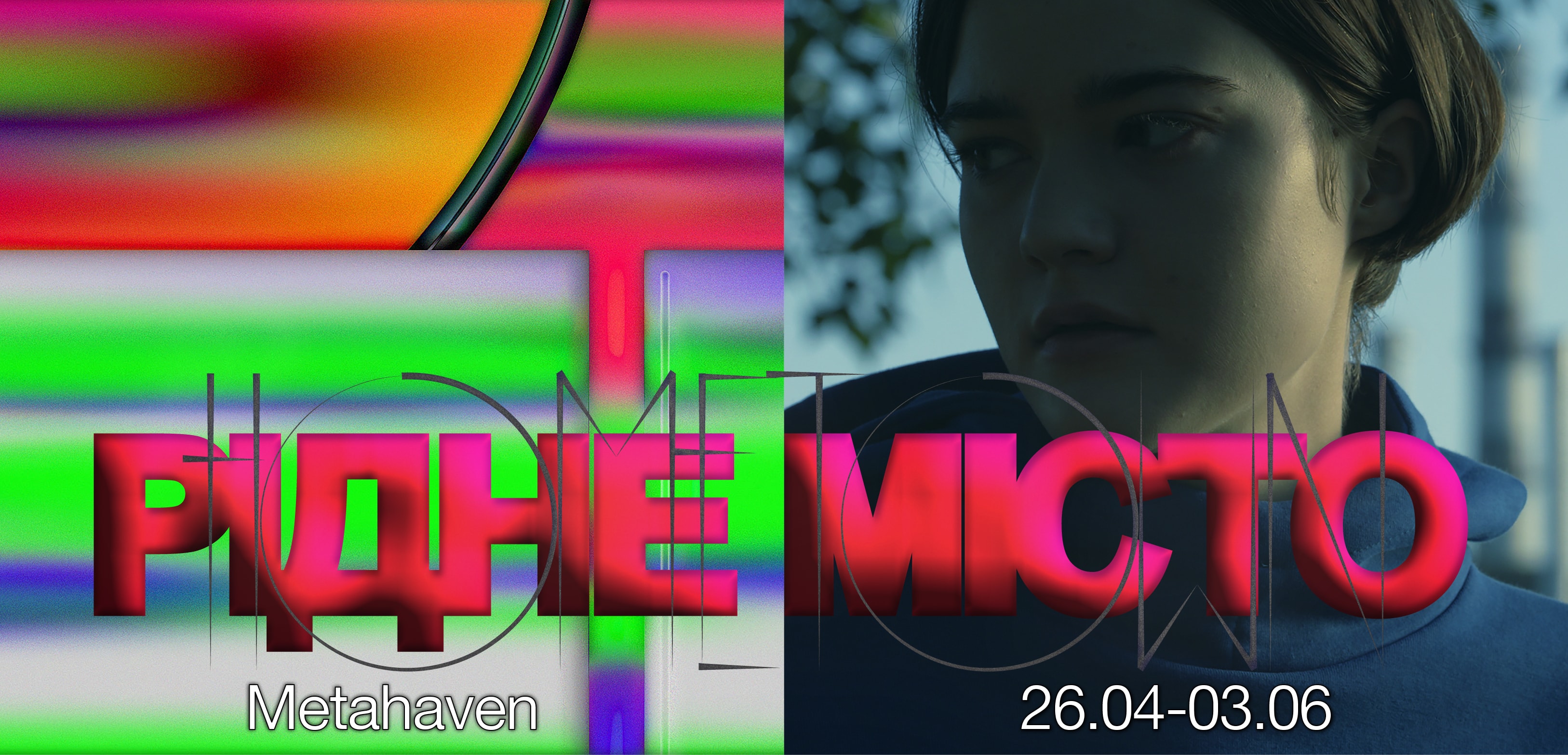 On April 26, 2018, IZOLYATSIA premieres Hometown, a new film work by Dutch artists Metahaven presented in the form of an immersive installation. Filmed in Beirut and Kyiv, it continues the series of "truth-futurist" films by Metahaven initiated with The Sprawl (Propaganda About Propaganda) and Information Skies.
A looped 30-minute film describes a fictional city where nothing is certain, except for permanent uncertainty. Between derelict buildings, street markets, interrupted real estate projects, and slaughterhouses, two protagonists—Lera and Ghina—reveal their attachment to the hometown, having somehow internalized its contradictions. Metahaven do not mean to overcome the genuinely disquieting uneasiness of today's reality, neither criticize the conditions that led humanity there. Instead, they suggest embracing and exploring hometown's environment, where everything looks familiar, yet nothing is what it is or used to be.
Hometown is seeking a self-conscious difference and distance from recent trends of artworks that take "technology" as their subject matter. Through its script, and visual treatment, subjects such as propaganda and surveillance are filtered in a highly personal manner.
IZOLYATSIA, whose hometown—Donetsk—has been occupied by pro-Russian separatists since 2014, was forced to relocate its team to Kyiv where they founded IZONE, a creative hub on the territory of old Kyiv shipyards. It was here that Metahaven shot several sequences of their film in 2017. A nomadic institution in exile, IZOLYATSIA has produced a plethora of art projects focusing on speculative scenarios of survival in the current turbulent reality of propaganda and post-truth. Constantly questioning the very notion of hometown, IZOLYATSIA is now proud to premiere the film by Metahaven in Kyiv, having supported its production in Ukraine.
About Metahaven
Founded by Vinca Kruk and Daniel van der Velden, Metahaven works across art, filmmaking, and graphic design. Recent solo presentations include Information Skies, Auto Italia, London (2016), The Sprawl, YCBA, San Francisco (2015), Black Transparency, Future Gallery, Berlin (2014), and Islands in the Cloud, MoMA PS1, New York (2013). Recent group exhibitions include Fear & Love, Design Museum, London (2016), The Eighth Climate (What Does Art Do?), the 11th Gwangju Biennale (2016), Private Settings: Art After the Internet, Museum of Modern Art Warsaw (2014), and Frozen Lakes, Artists Space, New York (2013). Music videos by Metahaven include Home (2014), and Interference (2015), both for musician, composer and artist Holly Herndon. In 2015 and 2016, Metahaven created its first long documentary, The Sprawl (Propaganda about Propaganda). Its fictional sequel, a short film titled Information Skies, was shot and edited in 2016, and nominated for the European Film Awards in 2017.
Film commissioned and produced by the Sharjah Art Foundation for Sharjah Biennial 13 Tamawuj, 2017 with additional production by Het Nieuwe Instituut, Rotterdam.
Project in Ukraine is carried out with the support from the Embassy of the Kingdom of the Netherlands and the Mondriaan Fund.
Technical partner – DNA Assistance.
EXHIBITION DETAILS
Artists:
Metahaven (Daniel van der Velden, Vinca Kruk)
Curator:
Kateryna Filyuk
Exhibition opening:
April 26, 2018, 7 PM
Address:
IZONE Creative Community, vul. Naberezhno-Luhova 8
Exhibition schedule:
April 26 – June 3, 2018, Monday to Sunday, 10 AM – 8 PM.
Media Sponsor

Published:
10 April 2018, 11:52
Media partners