Presentation by Hannah Barry (Bold Tendencies, London)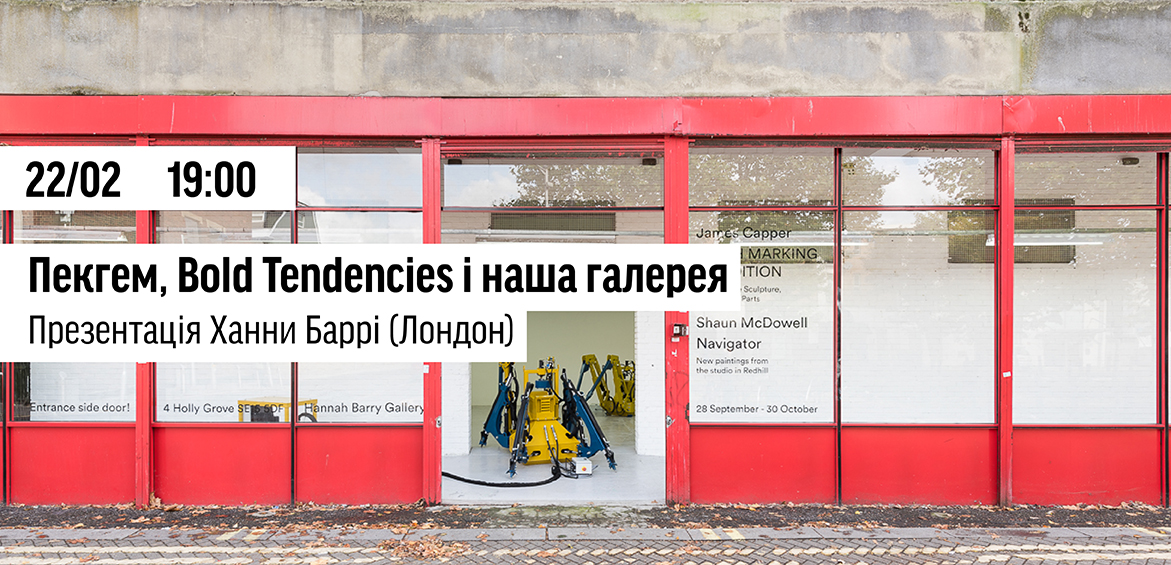 On February 22, at 7 PM, British gallerist Hannah Barry will make a presentation Peckham, Bold Tendencies, and Our Gallery at the IZONE Creative Community. Hannah is a new resident at IZOLYATSIA between February 19 and 23, 2018.
Bold Tendencies is a non-profit organisation which supports site-specific sculpture, architecture, orchestral music and opera facilitating the making of ambitious new work for a former parking lot rooftop in Peckham. Founded alongside a gallery in 2007, today it enables an annual world-class arts and cultural programme and civic space open to the public. Bold Tendencies animates its programme and the site for schools, families and the neighbourhood through standalone education and community programmes that take culture and civic values seriously. With immersive public spaces and spectacular views across London, the project has attracted more than 1.5 million visitors so far.
At her presentation, Hannah Barry will talk about managing an institution such as Bold Tendencies, revitalising an abandoned building, and engaging local community by attracting it towards contemporary art.
Hannah Barry's presentation will take place at IZONE, vul. Naberezhno-Luhova 8.
Bio
Hannah Barry is the founder of Bold Tendencies Community Interest Company and Hannah Barry Gallery, both of which are based in Peckham, South London. Hannah Barry Gallery is committed to supporting the development of emerging practice and focuses on realising ambitious solo projects by artists in the gallery and internationally that value experimentation and risk, discussion and debate. The gallery continues to operate on the principles on which it was started: to support above all the progress of artists and their ideas. She is on the Board of Artangel, part of the Science Gallery's Leonardo Group, the Foundling Museum Exhibitions Advisory Group, the Serpentine Future Contemporaries Committee and was Founding Co-Chair of the Chinati Contemporary Council in Marfa, Texas and a member of the Mayor of London's Night Time Commission.
Published:
12 February 2018, 18:02