Artist Guy Königstein in residence at IZOLYATSIA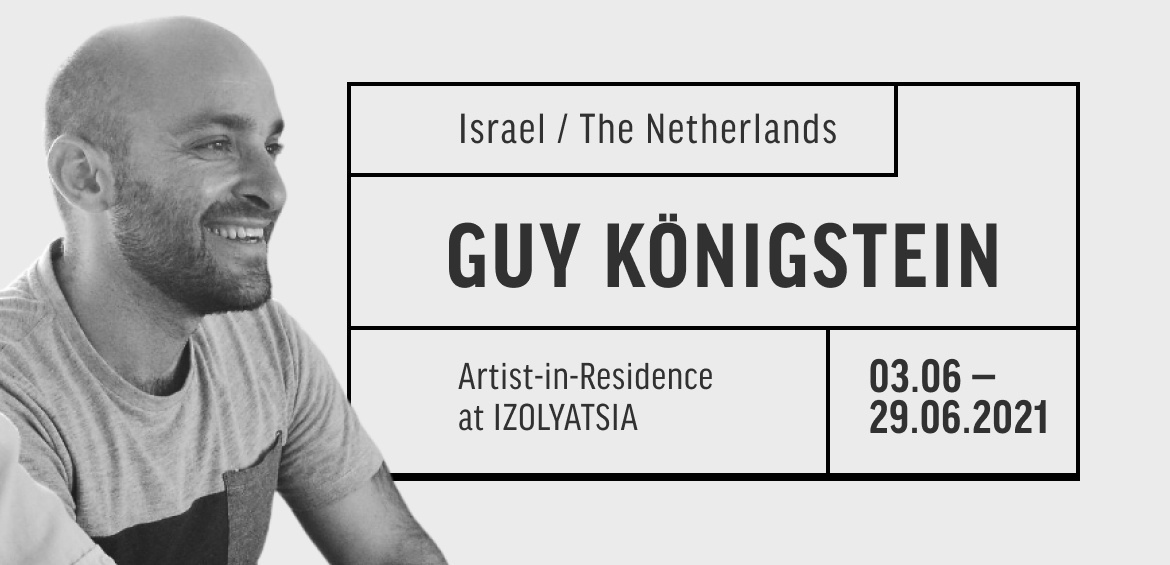 5 May 2021 — 30 June 2021
June 3 — June 29, 2021, artist Guy Königstein is in residence at IZOLYATSIA.
Guy Königstein is an artist of Israeli origin, living in the Netherlands since 2007. Excavating through time and space, he uses image, material, form and story as means of unpacking entanglements, performing otherness and appreciating mixed feelings.
In his projects Königstein explores practices of commemoration and the different ways we (could) live the past in the present. After a short visit to Kyiv in 2016, Königstein is now back in Ukraine to research the utilisation of Izolyatsia's former compound in Donestk as a prison. He will ask himself whether one can initiate a process of remembrance while the atrocity is still happening, and which artistic gestures might be relevant and adequate to approach this story.
This residency is made possible by EMERGENCE: Living Heritage / Reframing Memory project.