Starting from September 9th the artistic project Ground Shadows at Kazerne Dossin offers to reflect on the past and present of Babyn Yar — the site of the 'Holocaust by Bullets' in Ukraine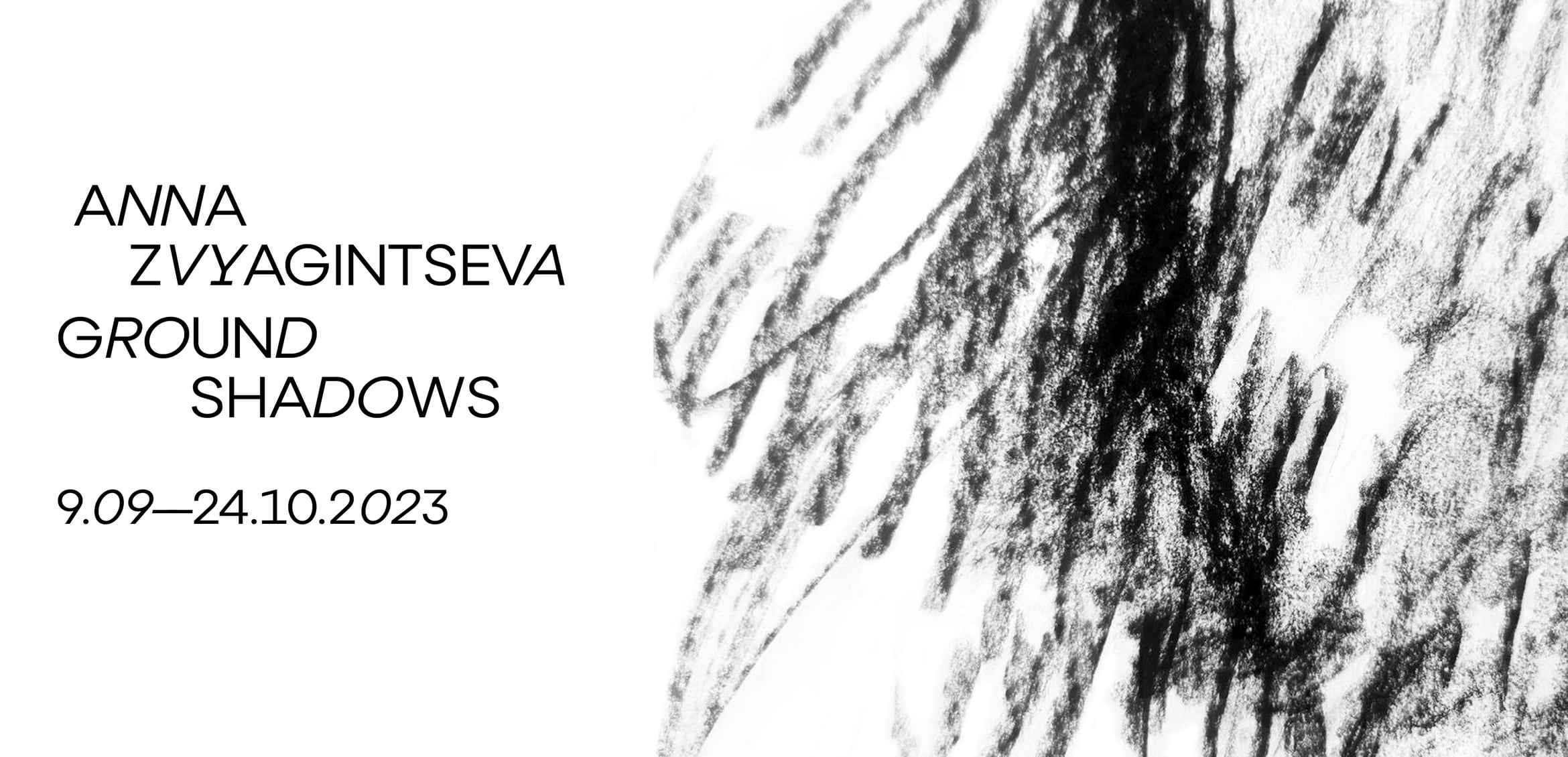 Produced specifically for the location of Kazerne Dossin, the guest exhibition Ground Shadows seeks to address the chain of violence and trauma that has unfolded in Babyn Yar, Kyiv, Ukraine. In her project, Ukrainian artist Anna Zvyagintseva stitches together tragic occurrences of World War II and the current Russia-Ukraine war, thus providing a space for reflection and remembrance, mourning and commemoration. Ground Shadows is a joint project of IZOLYATSIA and Past / Future / Art, curated by Oksana Dovgopolova, Kateryna Filyuk and Kateryna Semenyuk.
Babyn Yar is a ravine in a former suburb of Kyiv and a site where mass crimes were committed by the Nazis. On 29-30 September 1941, a total of 33,771 Jews of Kyiv were shot at Babyn Yar. In the autumn of 1941, the Nazis also killed patients of a psychiatric hospital, Roma, Soviet prisoners of war, and enemies of the occupying forces here.
Babyn Yar symbolises the 'Holocaust by Bullets' in Ukraine. A French researcher and priest, Patrick Desbois, used this term to refer to mass crimes committed by the Nazis in Eastern Europe when victims were shot near their homes. The Holocaust by Bullets occurred before the Nazi death industry was launched in Auschwitz, i.e., before the Wannsee Conference of January 1942, where the 'final solution' doctrine was planned.
Today Babyn Yar is more reminiscent of a forest or a large park whose trees have grown taller over the past few decades. They didn't see the horrors of World War II but met the attack of another criminal regime. On 1 March 2022, Russian troops attacked the Ukrainian capital with missiles, one of which claimed the lives of five people on their way to the Babyn Yar memorials.
Anna Zvyagintseva refers to the memories of both wars, the already distant World War II and the current Russia-Ukraine one. In her project, she resorts to the image of a tree damaged by bullets and cannons. That image reappears in her drawings and sculptures imminently alluding to the mutilated human bodies. For this installation the artist deliberately chooses fragile materials such as clay and paper.
"Instead of merely focusing on casualties and dry statistics, Zvyagintseva concentrates on the uniqueness of a single human being, proclaiming that each lost life is a lost universe. Her work offers a more complex and nuanced image of the world, an image in which Babyn Yar serves as a reminder of the vulnerability of human and non-human universes that become targets for war criminals over and over again." — Oksana Dovgopolova, Kateryna Filyuk and Kateryna Semenyuk, the curators.
"As a museum, memorial and research centre on the Holocaust and human rights, Kazerne Dossin demonstrates the different stages that lead to mass violence. Ground Shadows shows the impact of these chains of violence over decades, on people and their environment in an intriguing way." — Tomas Baum, director Kazerne Dossin.
Ground Shadows is a joint project of IZOLYATSIA. Platform for cultural initiatives and the memory culture platform Past / Future / Art, being supported by the Chancellery and Foreign Office of Flanders.
---
Artist
Anna Zvyagintseva (b.1986) is an artist from Ukraine. In her work she investigates imperceptible, impalpable facets of life, highlighting their fragility and documenting elusive intangible moments. Anna works with such topics as body, paths, useless action, small gestures. Her oeuvre is made up of an entanglement of drawing in various forms and transmedial variations like sculpture, installations, video and painting. In 2021–2022 she was a resident at the Jan van Eyck Academie. In 2020 she obtained the Gaude Polonia scholarship in Poland. Zvyagintseva participated in the Pavilion of Ukraine "Hope!", at the 56th International Art Exhibition, la Biennale di Venezia, in 2015; in the Kyiv biennale: The school of Kyiv, 2015 and The Kyiv International, 2017. She was awarded the main Pinchuk Art Prize in 2017. Anna lives and works in Kyiv, Ukraine.
Curators
Kateryna Filyuk is a curator, researcher and a PhD student at the University of Palermo. In 2017–2021 she was a chief curator at IZOLYATSIA. Currently she is a visiting researcher at FOTOHOF Archiv (Salzburg) and a visiting PhD student at the Central European University (Vienna).
Oksana Dovgopolova is a co-founder and co-curator of the memory culture platform Past / Future / Art. She holds a PhD, working also as professor at the philosophy department at the Odesa Mechnikov National University. Oksana is a member of the Memory Studies Association, the administrative and executive committee of the Ukrainian Association for Jewish Studies, as well as the author of scientific and educational publications. In 2018–2019, she developed the Memory Lab experimental unit at the Babyn Yar Holocaust Memorial Center. Oksana is based in Odesa continuing her work in Ukraine amid Russia's full-scale invasion.
Kateryna Semenyuk is a curator and co-founder of the memory culture platform Past / Future / Art. Since 2010 she has been working in the field of art and collective memory. She was the head of the art centre Ya Gallery in Dnipro (2010–2017). In 2018–2019 Kateryna worked with the Babyn Yar Holocaust Memorial Center. After February 24, 2022, she continued her work, focusing on the commemoration of the Russia-Ukraine war. Kateryna is based in Kyiv.
---
Practical information
Dates
09.09–24.10.2023
Opening
08.09.2023 at 18:00
Address
Kazerne Dossin
Goswin de Stassartstraat 153
2800 Mechelen
Opening hours
Mon–Tue, Thu–Fri: 09:00–17:00
Sat–Sun: 09:30–17:00
Wed: closed
Admission
Free
---
Organizers
Kazerne Dossin is a memorial, museum and research centre, located at a site of historical significance in Belgium. Between 1942 and 1944, the Dossin Barracks were used by the Nazis as an assembly camp for Jews and Roma arrested in Belgium and Northern France. 25,490 Jews and 353 Roma were deported from the Dossin barracks, primarily to Auschwitz-Birkenau. Only 1,395 of them survived the horror. Today, Kazerne Dossin is a memorial site for the victims. Based on the history of the site, we encourage museum visitors to reflect upon issues of exclusion, discrimination and mass violence, from both the past and the present. The research centre maintains an extensive archive and library, answers questions from the public and conducts research on the Holocaust, the role of the barracks and the many victims.
IZOLYATSIA. Platform for cultural initiatives is an international charitable foundation established in Donetsk, Ukraine, in 2010. In the last decade IZOLYATSIA became a symbol of the resilience of the Ukrainian cultural sector, continuing to champion democratic values through its work that lies at the intersection of modern art and civil society. The organization is active in the following areas: research, site-specific projects, exhibitions, residencies and capacity building.
Past / Future / Art is a memory culture platform founded in Odesa, Ukraine, in 2019. The platform implements memorial, research and art projects. It develops strategies for commemorating significant phenomena of the Ukrainian history, initiating public discussions to engage broader audiences to work through the past.
---
Contacts for the press
Kateryna Iholkina
Communications manager
[email protected]
Published:
28 August 2023, 21:39