Residency Program with DELFINA FOUNDATION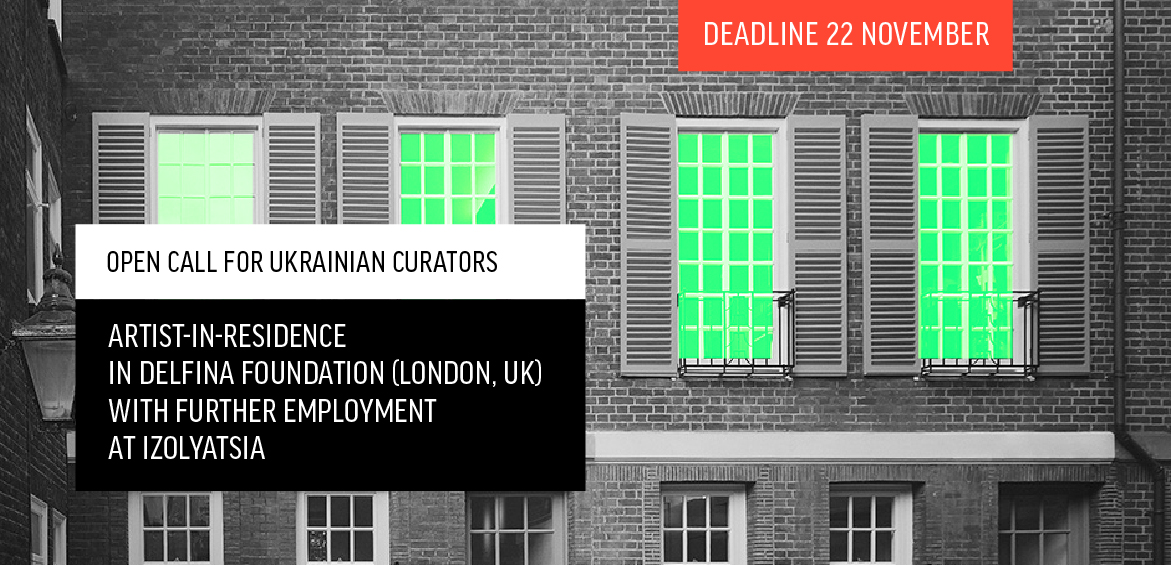 4 November 2015
IZOLYATSIA (Kyiv, Ukraine) and Delfina Foundation (London, UK) are pleased to announce a partnership providing a Ukrainian curator a special opportunity for a curatorial and management position with IZOLYATSIA in Kyiv, Ukraine, including a 3 month Residency Program with DELFINA FOUNDATION in London, UK.
The goal of the open call is to select a Ukrainian curator, who will spend an initial 3 week internship period with IZOLYATSIA in Kyiv, familiarising themselves with the cultural platform's mission and activities with the future aim to focus on curatorial research activities, including development of the database of Ukrainian artists, cooperation with Ukrainian and international art scene, residencies and exhibition projects. Stage 2 is a three-month residency, from January 19 – April 4, 2016, at Delfina Foundation in London (supported by IZOLYATSIA). Stage 3 is a paid curatorial position at IZOLYATSIA for one year.
Open to Ukrainian citizens and Ukraine-based curators only. Deadline for Applications: November 22, 2015.
More details here (in English).