Curatorial Program for Research at IZOLYATSIA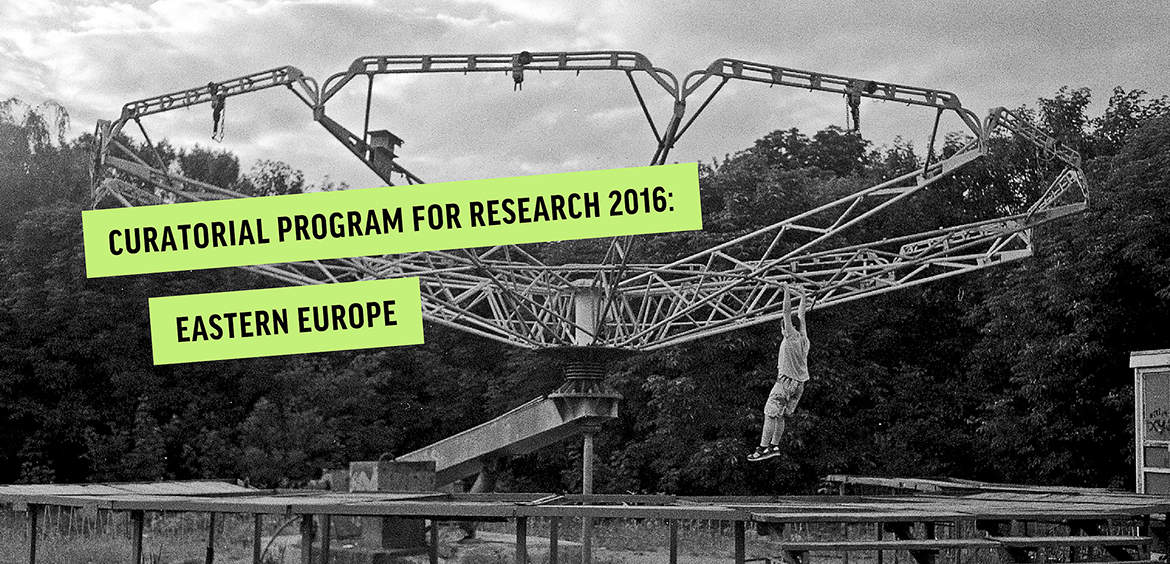 4 September 2016 — 10 September 2016
On September 4-10, as part of the residency programme by IZOLYATSIA, ten curators from around the globe will arrive in Kyiv. They are the participants and organisers of this year's issue of the Curatorial Program for Research (CPR), titled Building Capitals, Finding Capital: Developing Projects across Prague, Warsaw, and Kyiv. On September 7, at 7 PM, IZOLYATSIA will host the curators who will present their research to the public.
IZOLYATSIA is one of the three official partners of the CPR 2016: Eastern Europe, along with the Center for Contemporary Arts (Prague) and AIR Laboratory at the CCA Ujazdowski Castle (Warsaw). As part of the curatorial programme, the partner institutions will offer daily visits to artist studios and local arts institutions, complemented by readings about local socio-political history, arts, and culture. Following the trip, each curator is asked to submit a proposal for a project in his/her home city, and one winning proposal will be awarded a production grant of up to USD 10,000. The international roster of curators for the CPR 2016 includes Melissa Aguilar (Colombia), Rosanna del Solar (Peru), Susanne Ewerlöf (Sweden), Joseph Gergel (US/Nigeria), Emma Hazen (US), Pedro Portellano (Spain/Germany), Mariana Rodríguez Iglesias (Argentina), and Alessandra Troncone (Italy). The participants will be accompanied by curators Carmen Ferreyra (USA), CPR Director and Founder, and Jorgelina Dacil Infer (Argentina), CPR Director of Development.
The CPR project is the first residency program for foreign curators in Ukraine. Art curators working in Ukraine need more communication channels with foreign partners to share ideas and projects. CPR participants are going to visit the main art institutions in Kyiv where they will meet artists and art collectives in order to understand the context, in which Ukraine's contemporary art scene is developing, its sources of financing, problems and future perspectives. On September 7 at IZOLYATSIA, professionals in the cultural field will have a unique opportunity to meet with their colleagues from around the world and establish institutional partnerships.
The Curatorial Program for Research is the core facilitator of an international network of curators, artists and institutions. Through open calls and full research scholarships, CPR has three goals: first, to enable a direct, in situ communication between international curators and local artists. Secondly, to promote equal access to knowledge. And third, to act as a platform for promotion and practice for the participating curators and hosts.
IZOLYATSIA has held artistic residencies since 2010. Over 50 artists, writers, filmmakers, photographers, musicians, architects, urbanists and curators have worked at the foundation in Donetsk and Kyiv. Among the most notable projects are Partly Cloudy (2011) curated by Boris Mikhailov, Where Is the Time? (2012) together with GALLERIA CONTINUA, Turborealism (2012) and Architecture Ukraine (2015), the results of which were shown at an official collateral event of the 15th International Architecture Exhibition of Biennale Architettura 2016, La Biennale di Venezia.