Alexander Chekmenev's photography exhibition Citizens of Kyiv in Antwerpen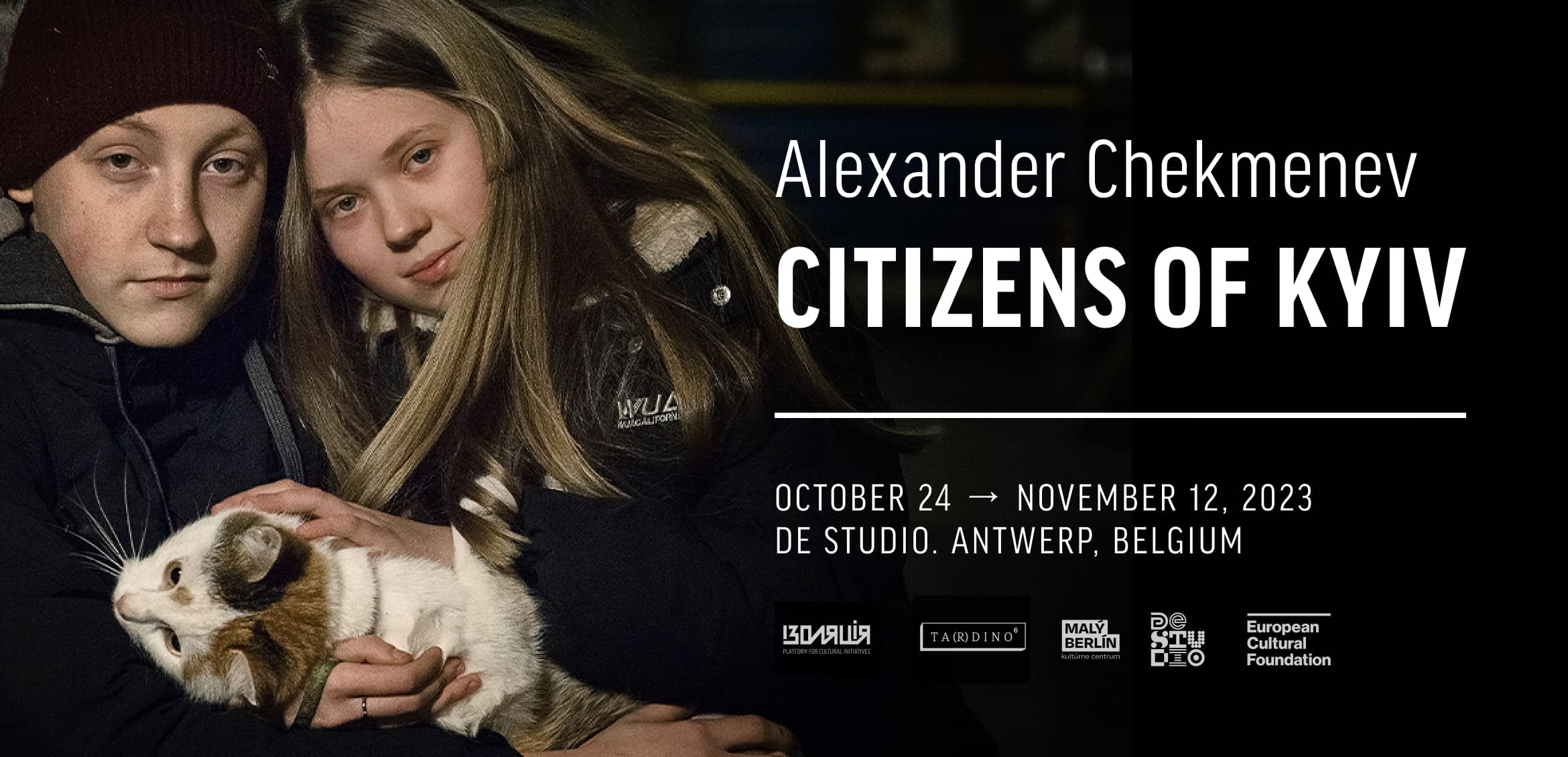 For the first time, photographer Alexander Chekmenev presents his solo exhibition Citizens of Kyiv in Belgium. The vernissage will occur on Tuesday the 24th of October, in De Studio. You can visit the exhibition until Sunday the 12th of November.
The exhibition Citizens of Kyiv depicts people living through war; a tearful time. They deserve our admiration because of their resilience. Alexander Chekmenev photographed people in Kyiv and listened to their stories. In the exhibition, a personal story of courage and altruism is written next to each portrait. With this work, Chekmenev demonstrates the impact of war on his country.
Citizens of Kyiv was published and exhibited all over the world (The New York Times, Libération, The Guardian, Time Magazine, Museum Ludwig in Cologne, etc.).
For over 30 years, Alexander Chekmenev has been documenting the daily lives of Ukrainians, who are often ignored and excluded by society. Their individual stories are stigmatised or considered too complicated. Chekmenev captures them with great stylistic ingenuity and references to classical painting.
---
Info
The photo exhibition runs from Tuesday, 24 October (vernissage) to Sunday, 12 November. Place: De Studio, Maarschalk Gerardstraat 4, 2000 Antwerpen, Belgium
Open on weekdays from 2 pm to 5 pm, before and after screenings and films.
Free, no reservation in advance required.
---
Banner photo: O. Chekmenev, Citizens of Kyiv
Published:
31 October 2023, 12:26