Ukrainian project at the Venice Biennale of Architecture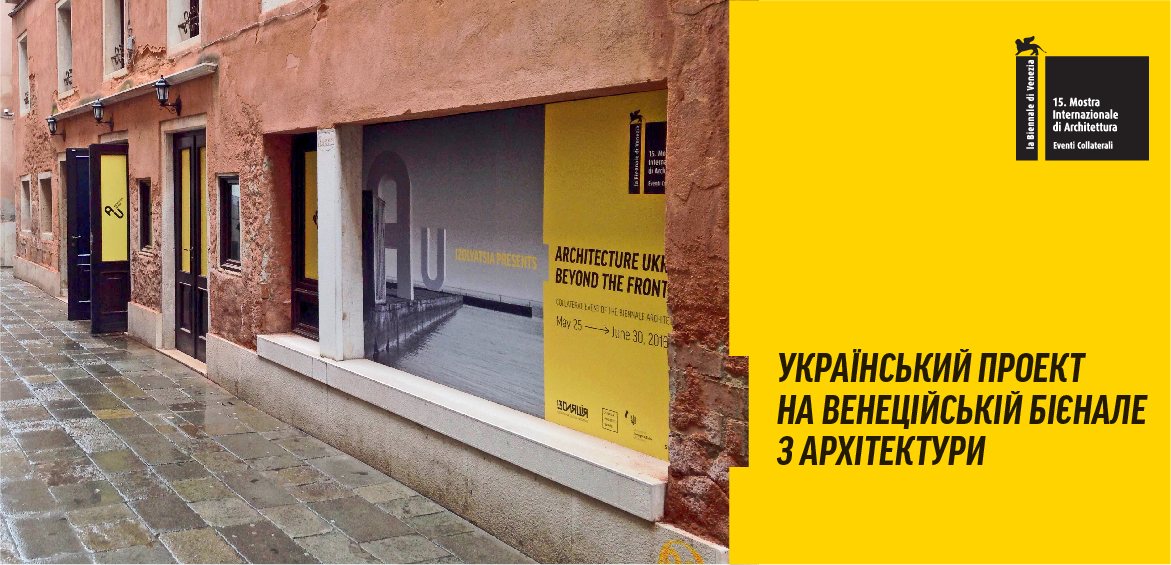 On May 27, 2016, IZOLYATSIA opened the pavilion Architecture Ukraine (AU) — Beyond the front in Venice. The event is part of the official parallel programme of the 15th International Architecture Exhibition of La Biennale di Venezia.
The exhibition presents the results of the international residence Architecture Ukraine, held in Mariupol in summer 2015, as well as materials and interviews related to architectural opportunities and urban challenges of life in Donetsk, which were obtained from open web sources. Project reflects on what is happening "beyond the frontline" by juxtaposing the stories of Mariupol and Donetsk, neighbouring cities of the Donetsk region, now placed on opposite sides of the fragile borders.
The opening featured a curatorial tour of the exhibition, followed by a discussion with Luba Michailova, Founder of IZOLYATSIA, and Eva Franch, Executive Director of Storefront for Art and Architecture (New York) and curator of the US pavilion at the Architectural Biennale in 2014. The discussion covered various topics such as the role of culture and architecture in urban conflict and post-industrial communities.
The opening was attended by curators, artists, architects, journalists, and representatives of diplomatic missions.
Photos and videos can be downloaded at the project's official website architectureukraine.org/press.
Published:
31 May 2016, 13:31
Media partners