Artist Arоn Rossman-Kiss in residence at IZOLYATSIA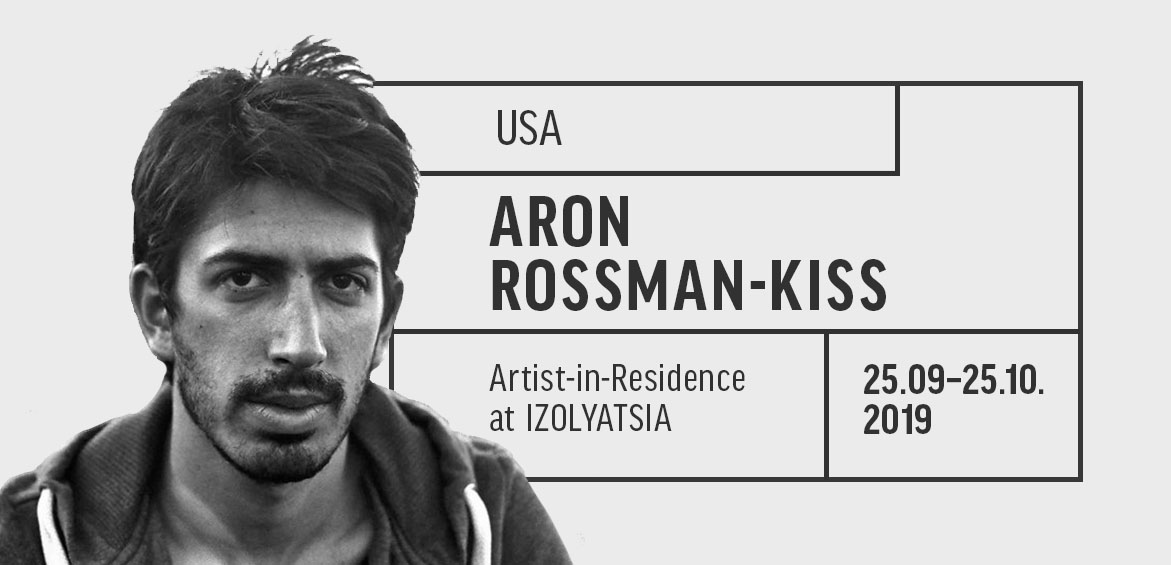 18 September 2019
On September 25 - October 25, 2019, USA-based artist Arоn Rossman-Kiss is in residence at IZOLYATSIA.
His creation balances on the border of art and field research. Turning his attention to the phenomenon of collective and personal historical memories, he dissects his chosen material through visualization, photos, and documentation. In the art space, he introduces new possibilities for perception and the regarding of past experiences in the present.
He mixes the private and collective; immersed in the history of things, places, and people, he turns his material over to the public and encourages us to renounce indifference, and embrace dialogue with the events that have left a trace in our cultural code.
In addition to his studio practice, Aron Rossman-Kiss is a co-founder of the only art-residence in Abkhazia, SKLAD, which focuses on the development of possibilities for artists seeking to work in this culturally-rich Caucausian region, opening the border for international cooperation and collaboration.
At IZOLYATSIA, Aron will work on a project reflecting on the revolution's practices that tangles avant-garde problems of Soviet Union past with the Ukrainian reality of today.
On October 1, at 7 PM, Arоn Rossman-Kiss will give an artist-talk at the IZONE Creative Community, 8 Naberezhno-Luhova St.
More information about Aron Rossman-Kiss you can find here: http://www.aronrossmankiss.net/
Aron's residency in Kyiv is made possible thanks to the support of the U.S. Embassy in Ukraine.