American Arts Incubator 2020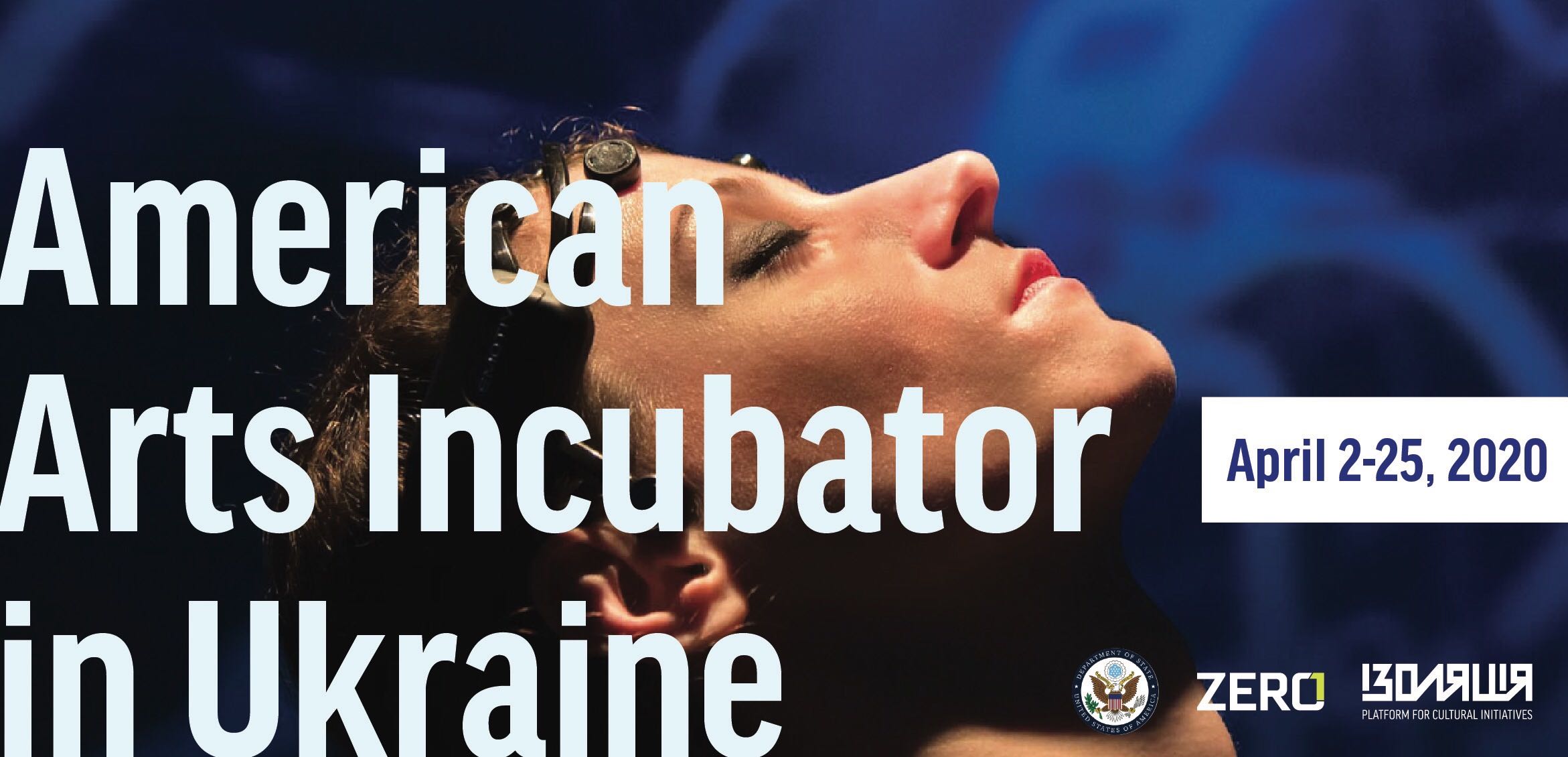 6 February 2020
In collaboration with ZERO1, the U.S. Embassy in Ukraine, and the U.S. Department of State's Bureau of Educational and Cultural Affairs, NGO IZONE is pleased to announce an open call for participants in American Arts Incubator — Ukraine 2020. Project will take place at the IZONE Creative Community (Kyiv) from 2nd to 25th of April, 2020.
American Arts Incubator (AAI) is a creative exchange program that utilizes community-driven digital and new media art projects to instigate dialogue, build communities, bolster local economies, and further social innovation. Each incubator addresses a relevant social or environmental challenge such as economic equity, youth empowerment, gender equality, and environmental sustainability.
IZONE will host American Arts Incubator — Ukraine from April 2-25. In this year's program, entitled Digital Literacy and New Horizons in AI and Art, participants will learn collaborative practices combining hardware and software, coding, conceptual design, and resource-sharing as well as ideation and implementation. Visiting American artist Dr. Ellen Pearlman will teach a series of art and technology workshops focused on exploring art and artificial intelligence, developing collaborative team project prototypes, and sharing participant creations with the public in an open house venue.
Participation in the incubator is free. The Public Affairs Section of the U.S. Embassy in Ukraine will provide funding for participants from outside Kyiv to travel and stay in Kyiv during the program. Participant teams will also receive small grant funding to develop their collaborative team project prototypes.
Dr. Ellen Pearlman is a new media artist, critic, curator and writer who created Noor: A Brain Opera, the world's first immersive interactive brain opera in a 360 degree theater. Ellen has a PhD from the School of Creative Media, Hong Kong City University. She is on the faculty of Parsons/New School University, and a Senior Researcher, Assistant Professor at RISEBA University in Riga, Latvia. You can read her full bio here.
Eligibility Requirements
We are looking for participants with:
An interest in technology, new media, and/or digital art; experience in the arts is a plus

An interest in exploring the social implications of artificial intelligence through the arts

A desire to learn from new perspectives and new tools

A willingness to work and create in a collaborative environment

Age 18+

Youth, women, and people with disabilities are encouraged to apply
Schedule of Events
Artist Talk: April 2

Workshops: April 4, 5, 10, 11

Project development and installation: April 12-22

After the workshops, participants will split into teams and receive small grants to develop project prototypes. Ellen will lead teams through the process of developing a proposal, prototyping, and preparing to share their work with the public.

Open house and panel review: April 23-24

Teams will share their prototypes with the public in an open house at IZONE and present their creations to a panel of experts who will provide feedback to support project sustainability.
To apply, please fill in the online application form.
Submissions will be accepted until March 6, 2020.