Manuel Pelmuş A Monument for Kyiv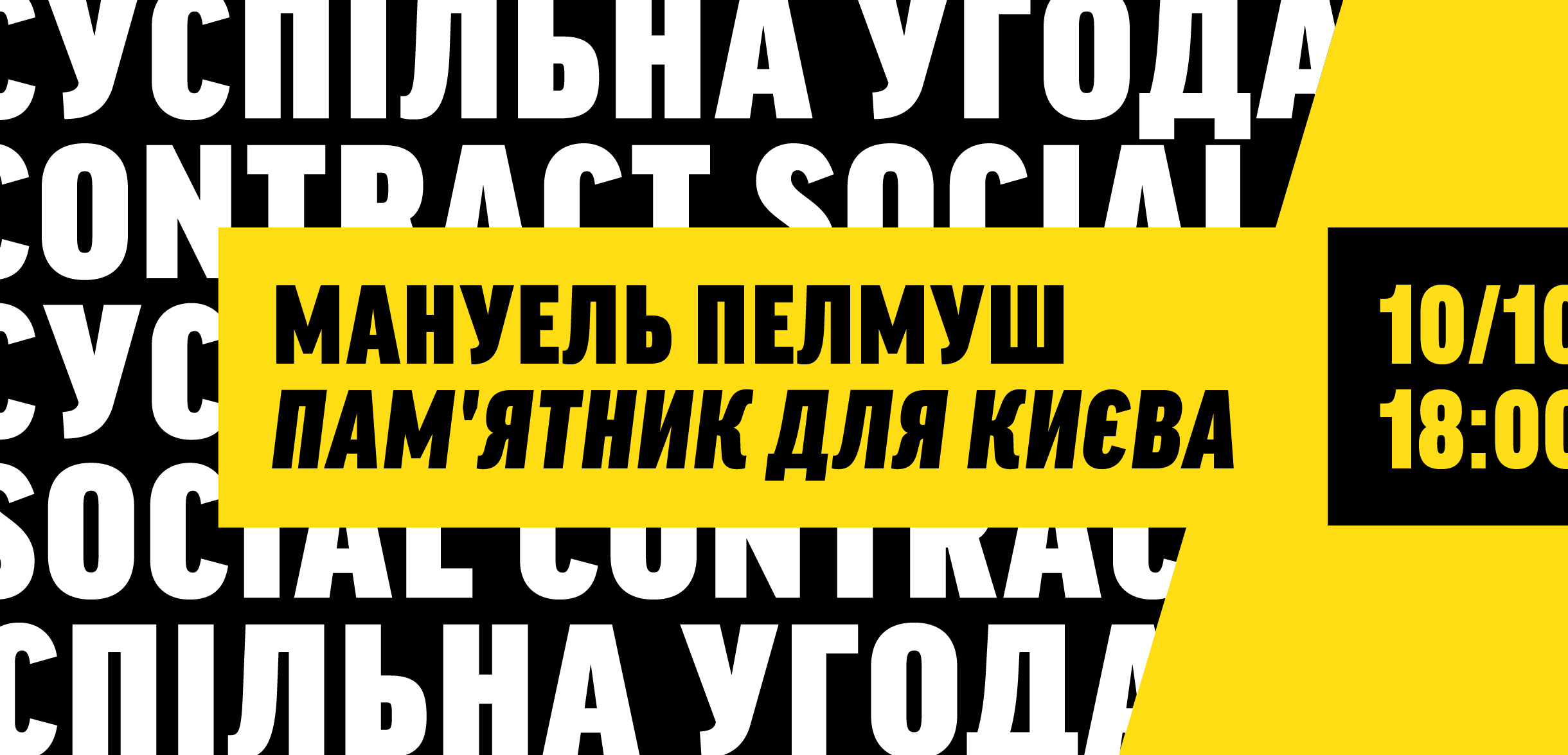 20 September 2017 — 10 October 2017
On Tuesday, October 10, 2017, at 6 PM, IZOLYATSIA presents A Monument for Kyiv, a ongoing action by Romanian artist Manuel Pelmuş at the former site of the Lenin's monument in Kyiv. On Wednesday, October 11, at 7 PM, an artist talk will be held at the IZONE Creative Community. The performance is the fourth and concluding chapter of the series of interventions within the framework of the Social Contract project started in June 2016.
Social Contract is a project by IZOLYATSIA aimed at creating a discussion platform for art community, society and the authorities on the status and functions of commemorative objects in public space, using the case of the Lenin statue in Kyiv as an example. The destruction of the statue of Lenin in Kyiv in December 2013 triggered a symbolic Leninfall around the country, calling into action a controversial set of laws on Decommunisation that lead to a broad polemic in Ukrainian society.
A Monument for Kyiv proposes a re-purposing of the former site of the Lenin monument as a (public) place for transformation. The venue suggests a space to rethink notions such as commemoration, (re)writing of history, politics of memory, and aims to become a site for production, rather than a mere place for (ideological) representation.
Through the performative strategies of enactment and embodiment, using only the human body as a medium, the artist is envisioning a return of the removed statue of Lenin only to transform it, by means of participation, into something else: open-ended, and always multiple. In order to create a new monument for Kyiv, Manuel Pelmuş is going to invite locals to participate in a choreographed action around the empty pedestal, thus giving them agency. So that the people could use their bodies to form a new monument that fulfills their expectations and needs. A Monument for Kyiv will be mutable, shifting, and will not occupy the space permanently, but, nevertheless, will suggest transformation and extension in time.
Supported by the Ministry of Foreign Affairs of Ukraine and the Department for Culture of the Kyiv City State Administration.
Previous editions
The first art intervention at the site of the Lenin monument within the Social Contract project was Cynthia Gutiérrez's installation Inhabiting Shadows (July 9–16, 2016), attended by over 1500 people.
In November 2016, the Iranian artist Mahmoud Bakhshi has been invited for the second round of the project, contributing with the Endless Celebration installation (November 7–21, 2016).
According to the results of a popular vote, the winning project Ritual of Self-Nature by Mexican artist Isa Carrillo had been displayed at the site of the Lenin monument on May 3–17, 2017.
Details
Project curator: Kateryna Filyuk
Artist: Manuel Pelmuş
Opening: October 10, 2017, 6 PM
Address: Kyiv, bul. Tarasa Shevchenka 1
The artist talk will be held on October 11, at 7 PM, at the IZONE Creative Community, vul. Naberezhno-Luhova 8.
Photo archive
Video archive