You Know That You Are Human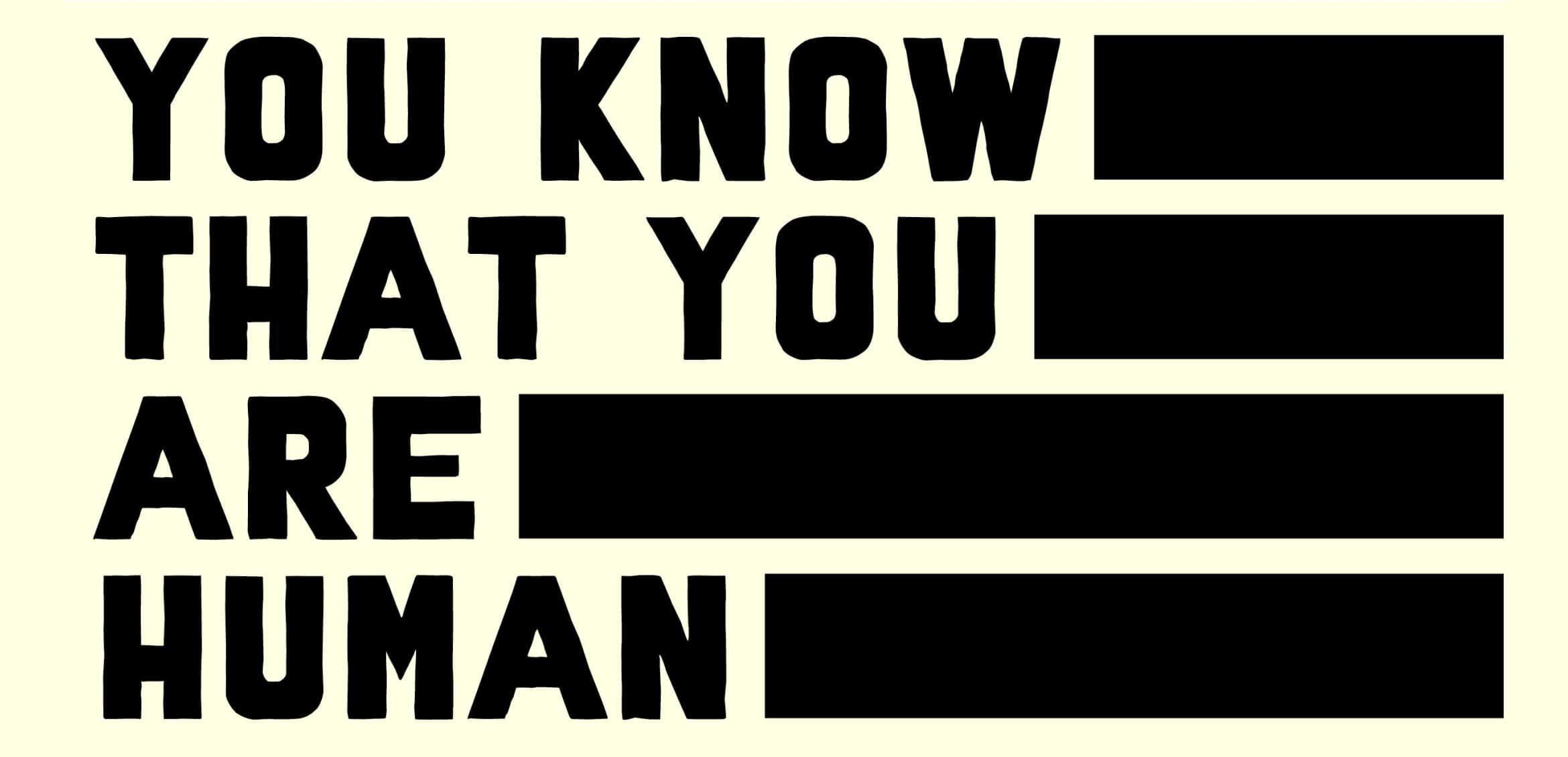 3 November 2022 — 7 January 2023
The exhibition You Know That You Are Human is a joint statement by artists and curators from Ukraine and Berlin for peace and an alliance of all people who condemn Russia's war of aggression in Ukraine as an attack on culture.
The origin of the joint exhibition is the show of Ukrainian photography You Know That You Are Human curated by Kateryna Filyuk – the winner of the international exhibition support program Visualise of the Ukrainian Institute, supported by the Goethe-Institut and the Goethe-Institut in Exile. The joint exhibition is a co-production of IZOLYATSIA / Ukraine as well as MOMENTUM and POINTS of RESISTANCE / Berlin.
You Know That You Are Human began as an exhibition of 21 Ukrainian photographers, curated by Kateryna Filyuk, depicting human likeness in a diversity of forms and addressing the role which gender, occupation, geography and heritage play in defining the human position in the world. The conceptual framework of this project was set forward before the Russian invasion of Ukraine and sought to present a panorama of Ukrainian photography from mid-twentieth century until nowadays, with the focus on the human form and being. The title of the show is borrowed from a famous poem by one of the brightest Ukrainian poets of the sixties, Vasyl Symonenko, Ти знаєш, що ти – людина/ You Know that You are a Human. Part of the official school curriculum in Ukraine, the poem praises life and the uniqueness of each person, urging everyone to cherish each single moment. Today – during Russia's war of aggression against Ukraine – these simple but powerful verses call for humanity, solidarity and cohesion with particular urgency. They remind us once again that despite the elusive monstrosity of war, every life counts. The works of the Ukrainian photographers also provide a crucial insight into the changes that have taken place in Ukrainian society since the 1960s, from the years when the dream of socialism gradually proved to be a failure until the last few months of the self-sacrificing struggle of the Ukrainians for their country.
---
Organized by: IZOLYATSIA, MOMENTUM, KLEINERVONWIESE
Curated by: Kateryna Filyuk, Constanze Kleiner, Rachel Rits-Volloch, Stephan von Wiese
Supported by: Ukrainian Institute, Goethe-Institut as well as Goethe-Institut in Exile
Thanks to: UCC Ukrainian Cultural Community, AusserGewöhnlich Berlin Foundation, SCOPE Berlin, WeiberWirtschaft, Happy Immo, Transitraeume, Stedley Art Foundation, MOKSOP, Grynyov Art Collection, Iryna Pap Estate, The community of Kryvorivnia village, Mann Bau GmbH, Markus Deschler Gallery, Gilla Lörcher Gallery, Werner Tammen Gallery, Gallery KLEINERVONWIESE, IZOLYATSIA, MOMENTUM, Zionskirche, Yaroslav Solop, Kateryna Radchenko, Tetyana Pavlova,Goethe-Institut and Goethe-Institut in Exile, Luther Rechtsanwaltsgesellschaft mbH