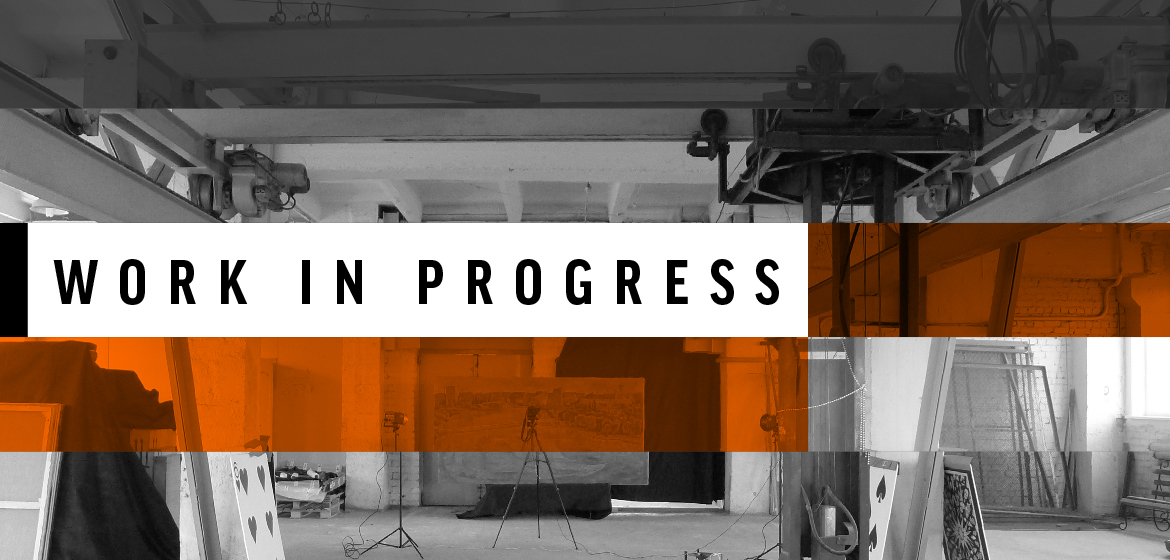 29 December 2014 — 16 January 2015
In spite of the tumultuous times, Izolyatsia continues its mission with vigor and dedication in its new Kyiv location. One of our aims, to preserve and research cultural heritage of the Donetsk region and Ukraine at large, has resulted in four years of purposeful assembling of a collection of art works, part of which has been saved from the recent looting by the terrorists. Unfortunately, all of our site-specific installations, most of which were created by renowned international artists such as Daniel Buren and Cai Guo-Qiang, could not be rescued. They remained on the Izolyatsia's territory and, according to various witness accounts, have been vandalized and turned into metal scraps for sale.
However, part of the collection was extricated out of the terrorists' hands and transported to Kyiv. Also, most of the artists in Izolyatsia's collection who have participated in our residencies and exhibitions agreed to help us restore their works. With their generous support we are starting a process of reprinting or recovering many art pieces that we have lost to the recent looting. At this point we are also re-cataloguing the works that are in our possession, the bulk of which consist of paintings by Donetsk regional artists from the 1940s to the most recent times, as well as works by contemporary Ukrainian and international artists.
We would like to share our collection with our audience, virtually and in real life. Every week as we unpack its new portion we will circulate information about it on our website and social media outlets. Also, we will open our doors to Izolyatsia's site in Kyiv for those who are interested in catching a glimpse of the artworks. The series of events, entitled "Work in Progress" will unfold as loosely curated gatherings. Join Izolyatsia's friend circle to socialize and talk about art and life.