Artist and performer Viktoria Myroniuk in residence at IZOLYATSIA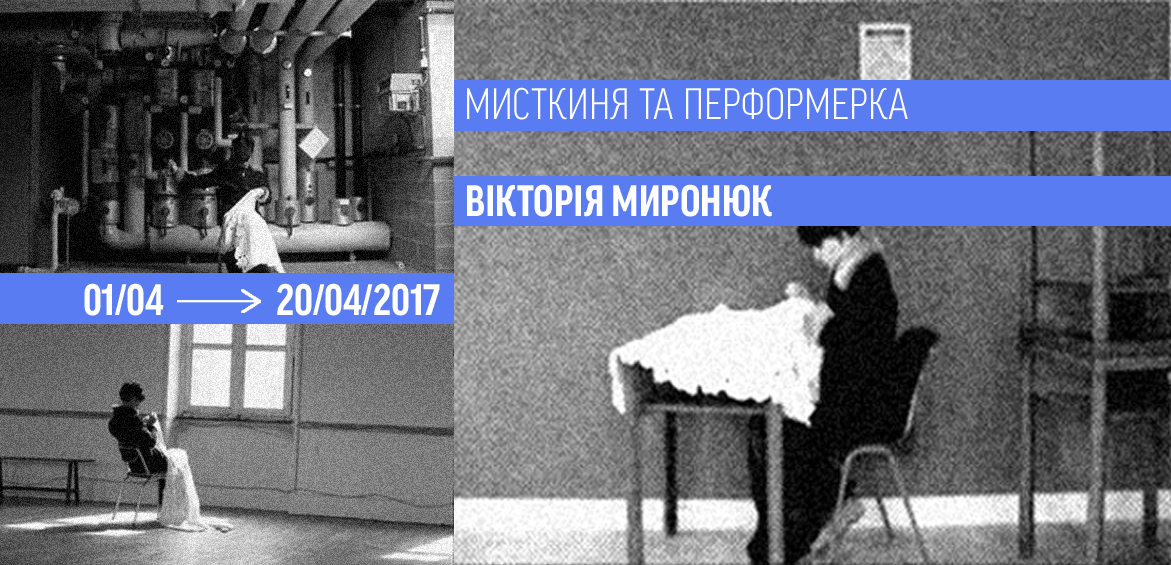 31 March 2017 — 30 April 2017
From April 1 to April 20, 2017 Ukrainian artist and performer Viktoria Myroniuk will be the new participant of the artist-in-residence programme by IZOLYATSIA.
Viktoria graduated from the Kyiv-Mohyla Academy, department of Cultural Studies. She studied at the master's programme in Contemporary theatrical practice in Madrid (MPECV) and postgraduate programme in Art Studies in Brussels (A.PASS). Viktoria is engaged in interdisciplinary projects at the intersection of performative, interactive and visual art practices. She has presented her works at the festivals, galleries and theatres in Spain, Belgium, Poland, Switzerland, Argentina, and Peru.
During her residency at IZOLYATSIA, Viktoria will continue to research the topics of ritual structures in particular boundaries and traditions of dowry. Results of her work can be seen at the end of the residency.
For more information about Viktoria's projects, please visit her website www.victoriamyronyuk.com