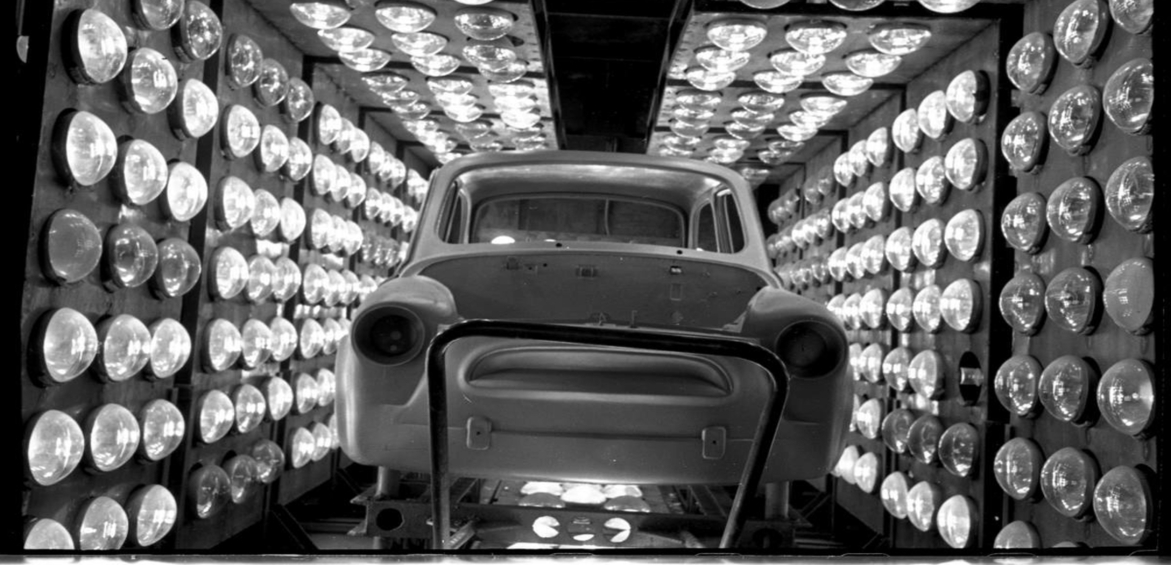 22 September 2017 — 19 November 2017
On October 5, 2017, IZOLYATSIA opens an interactive exhibition Playing the Past, consisting of the photographs by an acclaimed Soviet reporter Iryna Pap and anonymous family photo archives of the same period. Each visitor will have an opportunity to shuffle and move the photos, constructing an exhibit of their own.
Schedule:
October 5 – November 19, 2017, Monday to Sunday, 12 PM – 8 PM
October 13, 12pm — 2pm
October 14, 4pm — 8pm
Gazing at the photographs, just like reading printed newspapers, is becoming a thing of the past. We are faced instead with gigabytes of digital photos and videos on our mobile phones and online publications with a newsfeed refreshing at a lightning speed. Back in the times of analogue media, photography (especially the pictures from the headlines) was without a doubt one of the major ways of narrating history, and hence a powerful tool for propaganda. On the other hand, amateur photography and its result, a family album, were used to preserve personal memories and document the events of an ordinary citizen's everyday life.
Playing the Past is based on Iryna Pap's archive, rescued by Valery Miloserdov in 1991. The archive of the legendary photographer born the same year as one of USSR's newspapers of record, Izvestia (1917), where she would later work, consists of the photographs made between 1957 and 1971. They feature exemplary factory and kolkhoz workers around the country, construction sites of new neighbourhoods in Kyiv, party congresses and official visits of foreign delegations. In a way, Pap's body of work represents social realism in photography, where real life in Soviet Union is substituted with an idyllic picture of ever-smiling workers and rich harvests. It is an official history written in the photographic language: both a document and documentation of its epoch.
The second smaller part of the exhibition is an installation titled Unfixing which consists of two black and white films found by photographers Valery Miloserdov and Dima Sergeev in their family archives. One, dated 1965, features a communist subbotnik gathering workers of an institution or enterprise for a collective spring clean-up. The second one, made circa 1984-85, documents a send-off of army conscripts and an oath taking ceremony. Both films feature images that are partly or fully deformed, distorted by optical effects that may look like special filters to the contemporary viewer.
Despite the shared timeframe and topics, Iryna Pap's photographs and found films demonstrate two radically different ways of documenting and remembering events. One official, commissioned by the state and used to construct the dominant identity, history, and ideology; another private, picking life moments in order to carve them in the memory of people involved, irrespective of the ruling ideological constructs.
The contemporary viewer is given a chance to compare these two ways of using photography as a memory tool. Using the interactive element, the project encourages visitors to actively engage with the photos placed on the shelves. Instead of the traditional linear narrative typical of most exhibitions, Playing the Past proposes an open scenario where the exhibition's layout is constantly changing according to the viewers' spatial choices. This way, everyone gets an opportunity to compose their own story and, instead of engraving a one and only 'true' historical narrative, to practice a more flexible reading of the past.
EXHIBITION DETAILS
Curator:
Kateryna Filyuk
Artists:
Iryna Pap, Valery Miloserdov, Dima Sergeev
Exhibition opening:
October 5, 2017, 7 PM
Schedule:
October 5 – November 19, 2017, Monday to Sunday, 12 PM – 8 PM
Address:
IZONE Creative Community, vul. Naberezhno-Luhova 8, Second Floor
Construction sponsor
Media sponsor
Supported by
Media partners
Photo archive
Video archive