Experience Exchange: urban space and culture transformations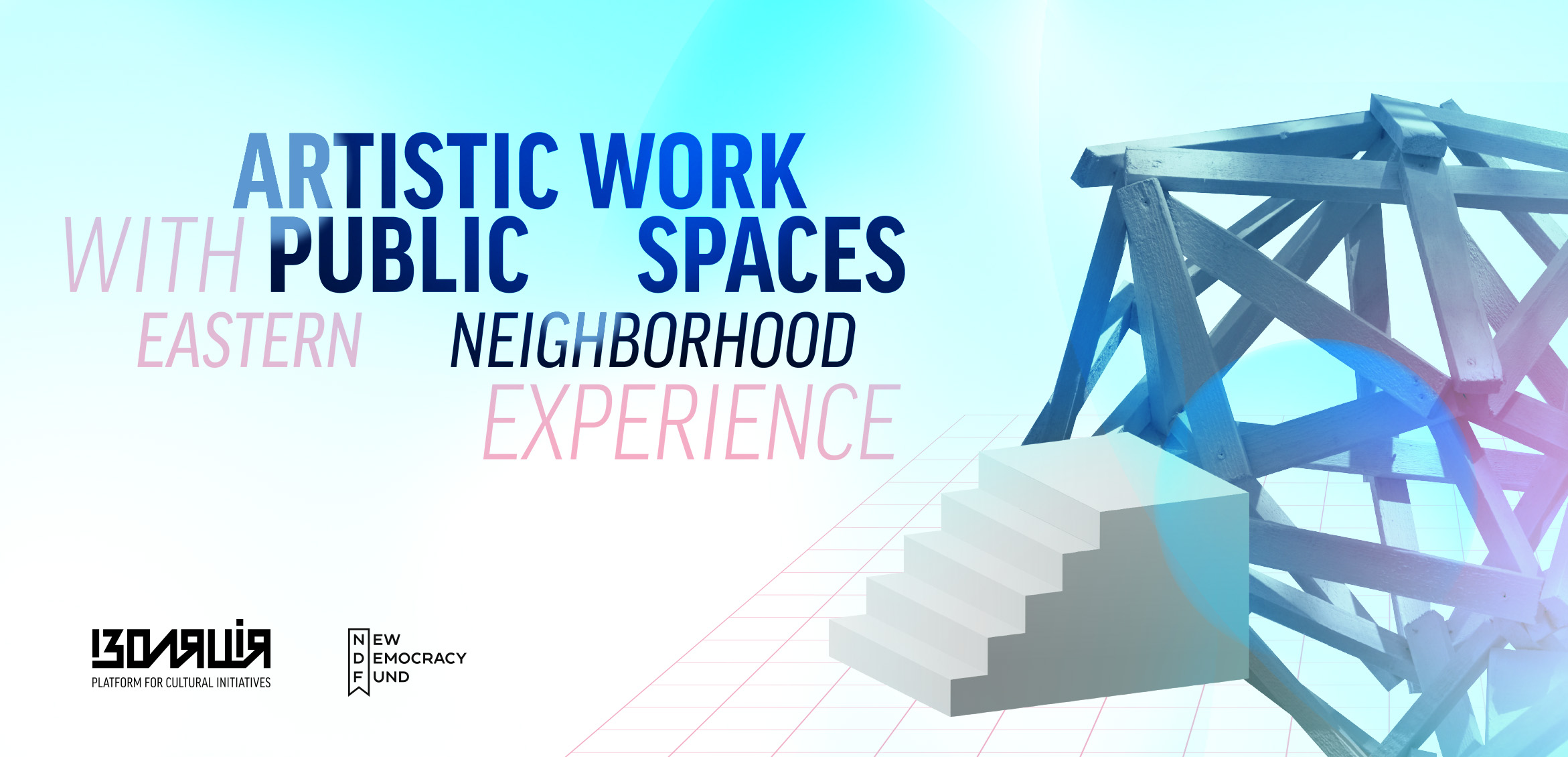 1 December 2021 — 31 December 2021
Experience Exchange: urban space and culture transformations is a project of experience exchange by partner organizations of the Eastern Partnership, which works with the theme of participation, namely IZOLYATSIA, VarYox, DCCC, OEEC, Cultural and Social Narratives Laboratory.
Experience Exchange: urban space and culture transformations will give an opportunity for each organization to involve many local organizations and experts. The distribution of the created products will enable the local audience to reflect on the existing problems of public space policy in their own country and in other countries. Partner organizations will strengthen their capabilities in the direction of maintaining a discourse about public space and will be able to share experiences and ideas with partner organizations and a wide audience in their country and in partner countries.
The implementation of the project will allow learning more about the problems of the public space of Ukraine, Armenia, Belarus, and Azerbaijan, which will contribute to its improvement in the future.
As there is no significant change in the global situation caused by COVID-19 pandemic, and all partner countries are among the least vaccinated ones and in the red zone, project partners decided to implement the Experience Exchange in the online format.
Project was created with the support of the New Democracy Fund