Author Lyuba Yakimchuk in residence at IZOLYATSIA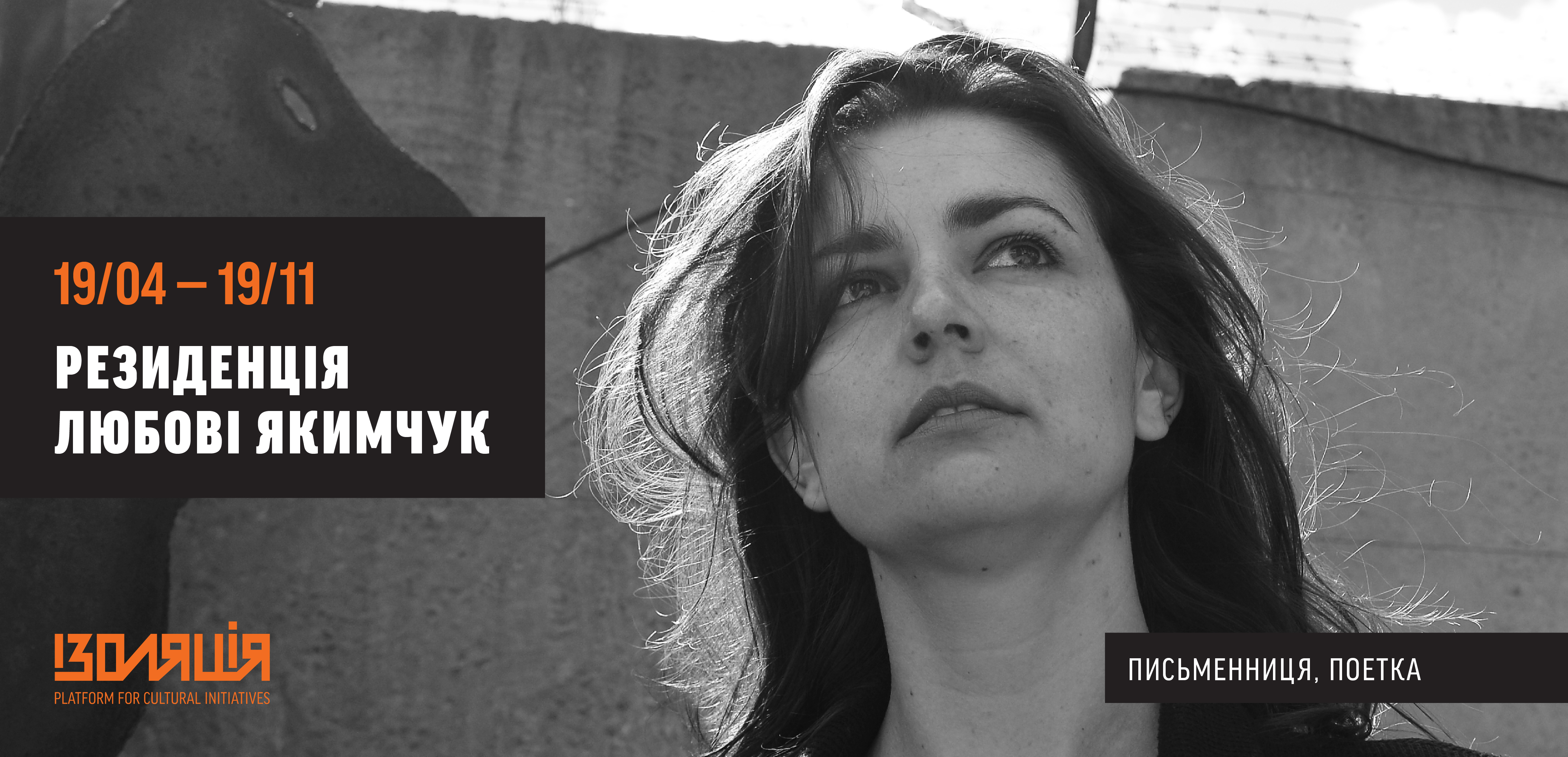 19 April 2017
From April 19 to November 19, 2017, the writer and poet Lyuba Yakimchuk will become the new participant of the artist-in-residence programme by IZOLYATSIA.
Lyuba Yakimchuk was born in 1985 in the Luhansk region. She graduated from the Taras Shevchenko National University of Luhansk and Kyiv-Mohyla Academy.
Yakimchuk is the author of poetry books Like FASHION (2009) and Apricots of Donbas (2015). She has received multiple Ukrainian and international literary awards. Her works have been translated into more than ten languages, including English, Swedish, German, French, Polish, Russian, Lithuanian, Slovak, Slovene, Belarusian, Romanian, Serbian, and Hebrew. Several of her prose texts have also been translated into English and Swedish. Lyuba Yakimchuk has co-authored video poetry and audio poetry projects.
During her residency at IZOLYATSIA, Lyuba Yakimchuk will be writing a novel on Luhansk. The results of her works are to be presented early next year.