How You Can Make Our World Better: Fundamental Principles of Fundraising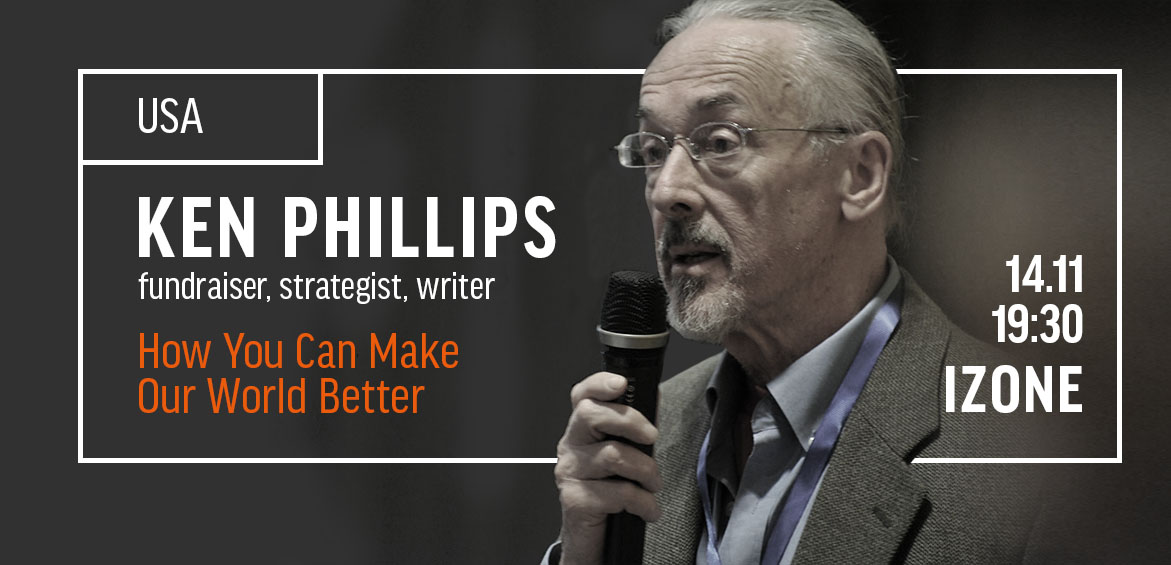 18 October 2019
Leadership from Within: When you are not 'The Boss'
Understanding the Fundamental Principles of Fundraising

Based on 55 years of work with NGOs — including 35 assignments in Ukraine — Ken Phillips will present key concepts from his new book to be released in January. In Ukraine, Ken has led strategic planning for SOS Children's Villages, Ukrainian Down Syndrome, and Ukrainian Newspaper Publishers Association and led workshops on planning, fundraising and leadership with such diverse partners as UCU's Masters Course in Nonprofit Leadership and Management, Ednannia Forum, Children of Chernobyl, NGO Forum, Ukrainian Center for Philanthropy and Institute of Professional Fundraising.

"How You Can Make Our World Better" offers a clear and simple approach to leadership and fundraising to help NGOs or community organizations to fully achieve their mission. Drawing on his experience and on concrete examples, Ken's talk will focus on both short and long-term strategies for strengthening your organization's profile and fundraising capabilities.
Date: Thursday, November 14, 2019
Time: 7:30 to 9:30
Place:
IZONE
, Kyiv, Naberezhno-Lugova 8
Registration* for the event:
https://forms.gle/RwnBvxGqjYpGwbU6A
*Free admission with registration
Sign up for info about the book and free downloads:
https://mailchi.mp/261ad4d33a4c/kenphillipsbook
Contact:
[email protected]
Two drinks in return for donation to get Ken's book translated from English
Photo archive
Video archive