Writer and filmmaker Juliet Jacques in residence at IZOLYATSIA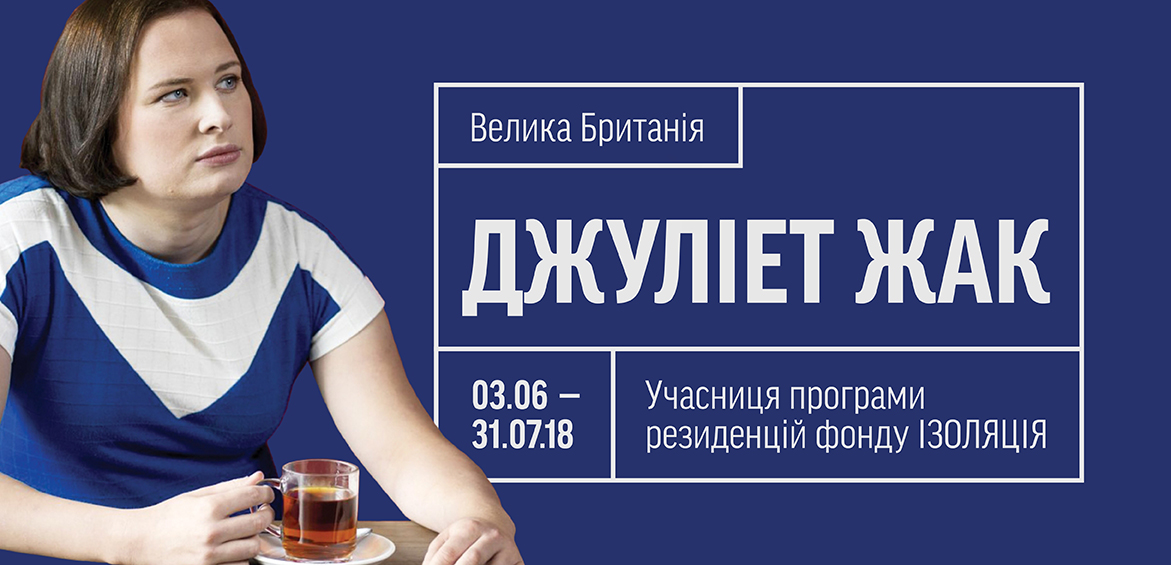 22 June 2018
On June 6 – July 31, 2018, the London-based writer and filmmaker Juliet Jacques is a new resident at IZOLYATSIA.
Juliet Jacques has published two books, Rayner Heppenstall: A Critical Study (Dalkey Archive, 2007) and Trans: A Memoir (Verso, 2015), which was based for her Transgender Journey blog for The Guardian (2010-12). Her short fiction, essays and journalism have appeared in Granta, The London Review of Books, Sight & Sound, Frieze, The Washington Post, Five Dials. Her most recent short film is You Will Be Free (2017). She has been included on The Independent on Sunday Pink List of influential LGBT people in 2012, 2013, 2014 and 2015.
Juliet Jacques Residency resulted in a film Revivification: Art, activism and politics in Ukraine, that was presented by the artist on 24 July, 2018 in Port Creative Hub, Kyiv, Ukraine, followed by a Q&A, and on 27 March, 2019 in the Institute of Contemporary Arts, London.
Revivification looks at how contemporary artists in Ukraine, inspired by radical ideals as well as queer and feminist theory, are trying to work in the context of competition between pro-European Union neoliberals and far-right nationalists, united only by their hatred of the Soviet past, looking back at the socialist past and trying to build a more utopian future. Directed and narrated by Juliet Jacques, shot and edited by Oksana Kazmina, and commissioned by CHASE (Consortium for the Arts and Humanities in the South-East) and the Izolyatsia platform for cultural initiatives in Kyiv. Colour, 28 mins.
On 21 March Juliet Jacques wrote about the far-right nationalists attack on IZOLYATSIA's Armed and Dangerous exhibition, and the political situation in Ukraine, for Frieze.
During the residency, Juliet will work on a documentary about Ukrainian queer and LGBT communities. On July 9, at 7 PM, Juliet Jacques will give an artist talk and performance at the IZONE Creative Community, vul. Naberezhno-Luhova 8.
Photo archive
Video archive